Building strong family values is an incredibly important part of parenting, but often it goes without specific thought. If you truly want to build strong family values, you need to do some things to intentionally pass on those family values to your children. Some things in parenting are taught and others are "caught" – meaning some things you try to teach your children have to be shown by your example.
When my daughters were young, I remember thinking that I didn't always need to talk through my reasons for why we were doing something because they would just know that this was important to our family. But over the years, I've realized that the more you have an open conversation about the why behind the things you do, your beliefs, the way you treat people, your integrity, and basically, your character, the more your children will have the opportunity to choose to follow in your footsteps.
This post contains some affiliate links for your convenience which means I may receive a tiny commission if you purchase through these links. Thank you for extending the support of Savoring Each Moment for Christian Moms! Please see my full disclosure policy. 
What Exactly Are Family Values?
When you think of family values, you may think about things like honesty, spending time together, and being kind to each other. These values are rooted in the Bible and are great values to teach your children. They could also be considered moral values – the things we need to do to get along well with other people.
But there are also family values that are rooted in your own family history and tradition that may extend beyond the moral values needed to get along well with people. When you get married and start a family, you are combining two sets of family history and tradition and trying to make it become a new unwritten list of the things that are important in your own family.
RELATED: Family Values – A Mom's Guide to Making Each Day Matter
Building Family Values Through Prayer and Bible Study Together
When you consider family values, you have to also consider the reason these values are important to you and your family. In the classic children's song about the wise man building his house on the rock, as you build and develop strong family values, you want those values to be founded on God's word.
Developing a consistent prayer and devotional time for your family is critical even when they are very young. Children feel loved and cared for when they are raised in an environment of healthy routines and focus on Jesus' love for them. Here are some ways to develop your family's prayer and Bible study.
---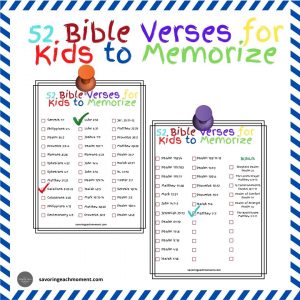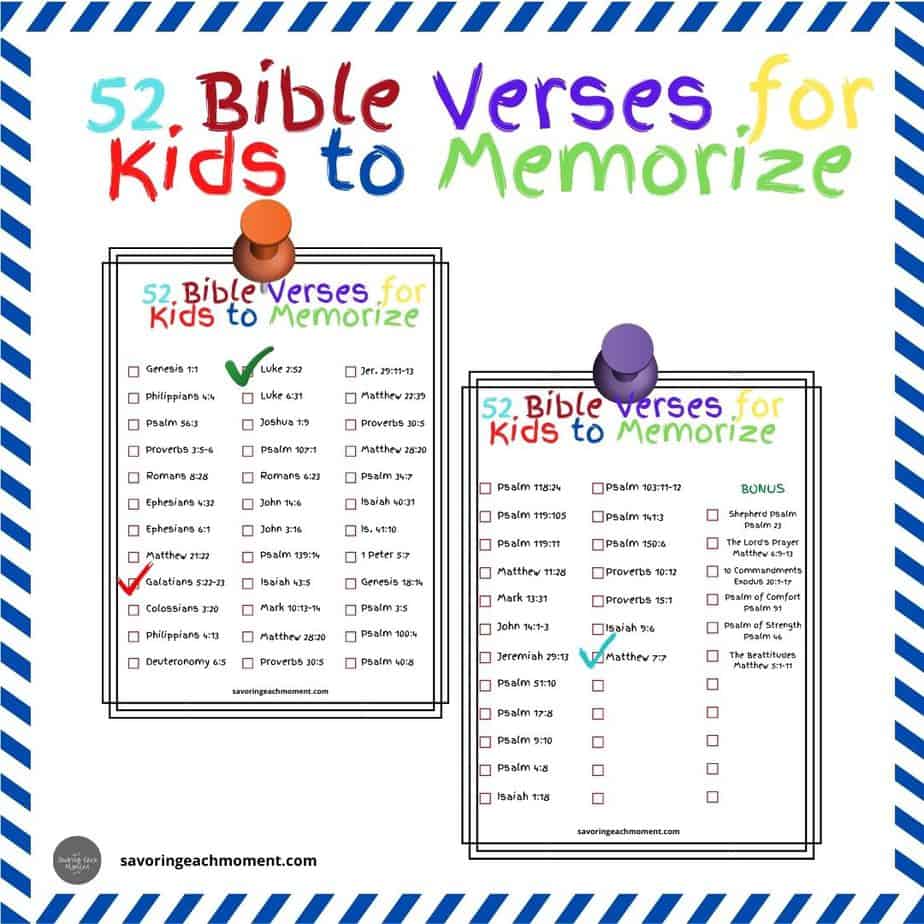 Get this awesome printable list of Bible verses for your kids to start memorizing today! 📌
---
The Family that Plays Together Stays Today
I don't know who coined this phrase, but it's one I've heard all of my life. Taking time to play with your kids, provides opportunities to value fun, togetherness, and also basic skills like being a good player even when you lose.
It can be so easy to crash on the couch in front of the TV every evening or everyone in their own corner on their phones, but when this happens, you are allowing someone else to teach your children. This goes from the language, actions, commercials, what people are eating and drinking, the way they talk to others, and so much more.
When you are working on developing family values that are good and honest, you have to guard what other values come into your home. Take time to value your family members and look them in the eyes, play games with them, and talk to them about their joys and fears, sorrows and laughter.
Here are some ways to build that family time together.
Service Projects that Develop Family Values
Another fantastic way to develop and show your children the values that you hold is through service. Taking time to reach out to people you don't know, help those who are hurting, or providing for those in need, shows your children that you value other people. Even if they don't look like you, live like you, smell like you, or have anything in common at all, you are showing that you value others.
Working on service projects or doing kind deeds for others, provides opportunities for you to talk to your children about choices, consequences, grace, and God's love.
Here some additional resources to help you find a good fit for service with your family.
Random Acts of Kindness that Build Strong Family Values
Random acts of kindness can seem very similar to acts of service, but the main difference is that you can do random acts of kindness anytime. Often, these acts of kindness are more individual. The main theme again is that we want our children to learn to think of others and what they need or what might make them happy.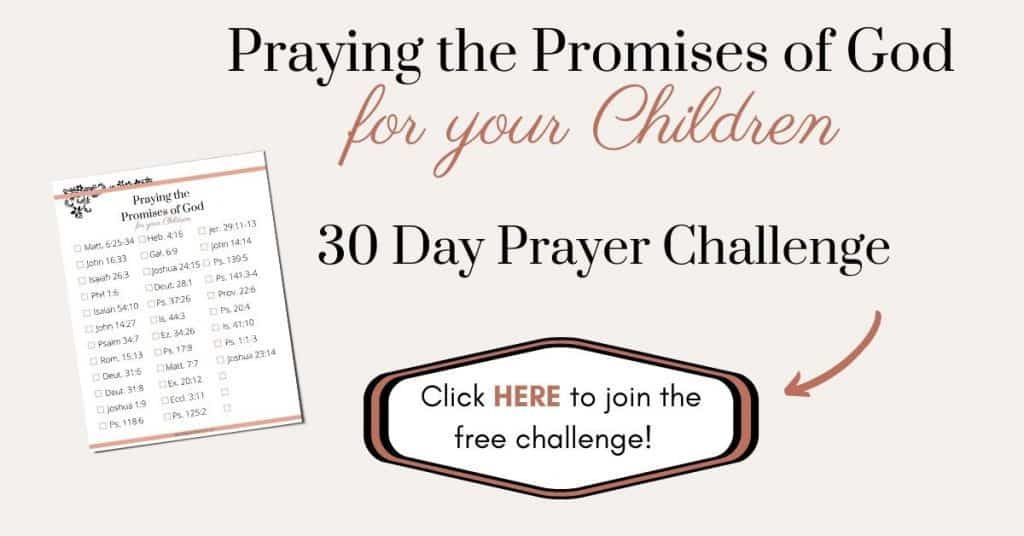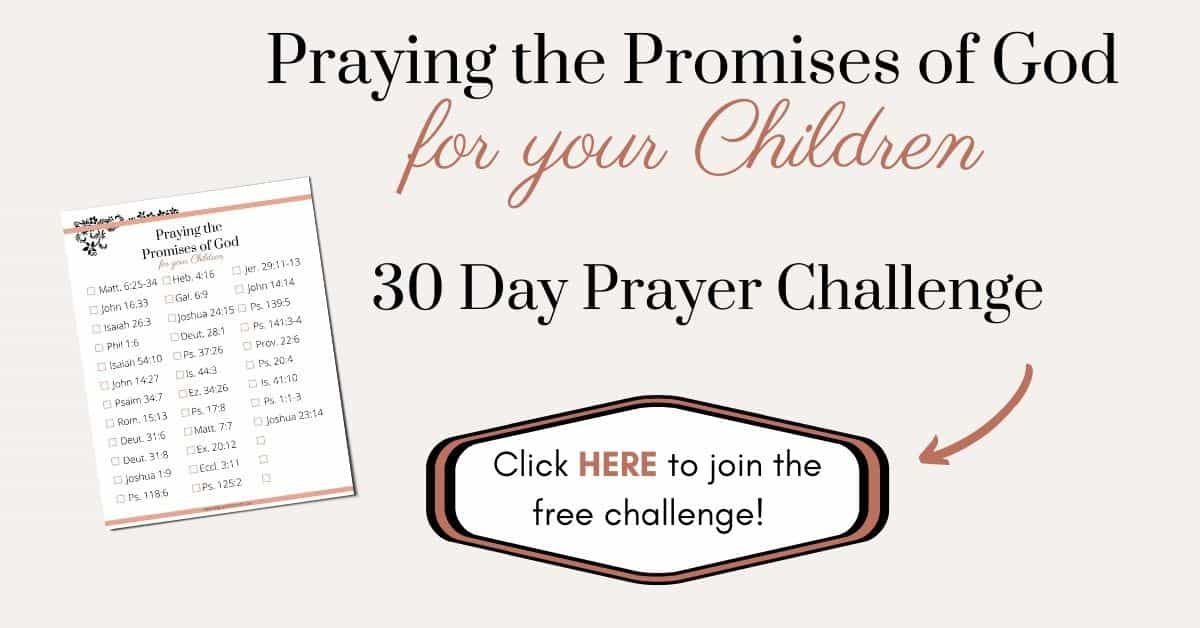 Building Family Values Through Family Traditions
Family traditions are often rich and deep with family values. Those values could be sports games, eating together, camping, road trips, keeping up with those proverbial "Joneses" and so many more traditions. Sometimes family traditions become so ingrained that we don't even remember why we do certain things because it's simply the way we've always done it.
As you are planning your traditions and building those memories, talk about the reasons why you do certain things for holidays. Ask the grandparents when you started doing things a certain way, and then look at those things and evaluate if you want to continue to build on those memories and traditions, or alter them to fit your family.
Often, family traditions are built around food and eating. In my family, every year, we make lefse at Christmas time. Almost every week, our house is filled with the delicious aroma of freshly baked whole wheat bread that usually goes along with a pot of soup. In the spring, we started making herbed bunny rolls to go along with our lunch after church. Before we take a road trip, our house usually smells lovely with the heavy scent of pumpkin-chocolate chip muffins that have to be packed away very quickly or they all disappear.
Food and holidays aren't the only way to build family traditions. You may read a story to your child every night or have a special phrase (ours was "good night, don't let the bed bugs bite, I love you, see you in the morning" all in one breath!) that you tell your kids as you tuck them into bed at night.
Family traditions build a feeling of being loved, secure, and protected children. They know what will happen, what you will say as you tuck them in, and that you care about them. They are little reminders that your family treasures time together and each other.
Reinforce Those Family Values
Reflect on the family values that you want your children to have deep within their hearts. Then look at your example and think about how you can encourage those values by living them out in your life every single day. Talk about the things that are important and tune out as much of the unimportant or negative influences as you can. Treat each day as a gift and your one opportunity to be an example and share with your family.
❣ Sign up to get our weekly email filled with encouragement, ideas, and support for moms raising kids who love Jesus! ❣