There are many things you, as a parent, can do to help your child feel loved and safe throughout the day. One of the most important times in your child's day is just before they go to sleep. Creating an evening routine that includes bedtime prayers with your kids everyday is essential for helping them feel safe and secure.
Creating a bedtime routine that is more than a quick memorized bedtime prayer will help your child feel loved and then help them be able to sleep well and be well-rested the next morning. It also reminds them that they have a Friend who is stronger and mightier than they are who can handle their fears and worries.

This post contains some affiliate links for your convenience which means I may receive a tiny commission if you purchase through these links. Thank you for extending the support of Savoring Each Moment for Christian Moms! Please see my full disclosure policy. 
Bedtime Prayers for Kids – How to Create an Evening Routine
Children thrive on routines and expectations. Actually, we as adults do as well. When you create a consistent bedtime prayer routine and carry it out every night, this sense of predictability will help your child become more independent and feel secure.
When you create routines and follow them every day for a period of time, they become habits. This allows your child to know what comes next and they are able to predict the next bit of time.
Creating a nightly routine that includes bedtime prayer with your kids will help you remember to spend time every night reflecting and directing your worries and concerns to God.
Some children need more preparation for a transition than other children. So if you tell your child every night at 7:30 that it's just about time to pick up the toys, they will also know that it's time to take a bath, get their pjs on, and get ready for family worship and bedtime prayer if that is your routine.
Once you have the bedtime routine established, your child can navigate through the expected tasks on their own with minor reminders on your part. This also gives a child a sense of autonomy or the ability to do things on their own. Depending on the age of your child, you can adjust these routines to fit their age.
How to Create a Bedtime Prayer Routine
Creating a bedtime prayer routine that is doable is very important. You don't want the routine to be too long and complicated, but there are always certain things that have to be done every night before you say your bedtime prayer and go to bed.
Think about the things you, as the parent, do every night. Which of those things also apply to your child?
Some of your bedtime routines might include the following:
Brush your teeth
Pick up toys
Take a bath
Choose clothes for tomorrow
Pack a lunch
Homework signed and in backpack by the door
Family worship
Bedtime prayers with kids
Story time
Tuck in bed routine
Once you've made a list of the things that need to be a part of your routine, make a chart of checkoff list for your child and you. Put the routine items in the logical order so your child can follow down the list as they are completing the tasks. Post it on the fridge, on their bedroom door, or the bathroom mirror.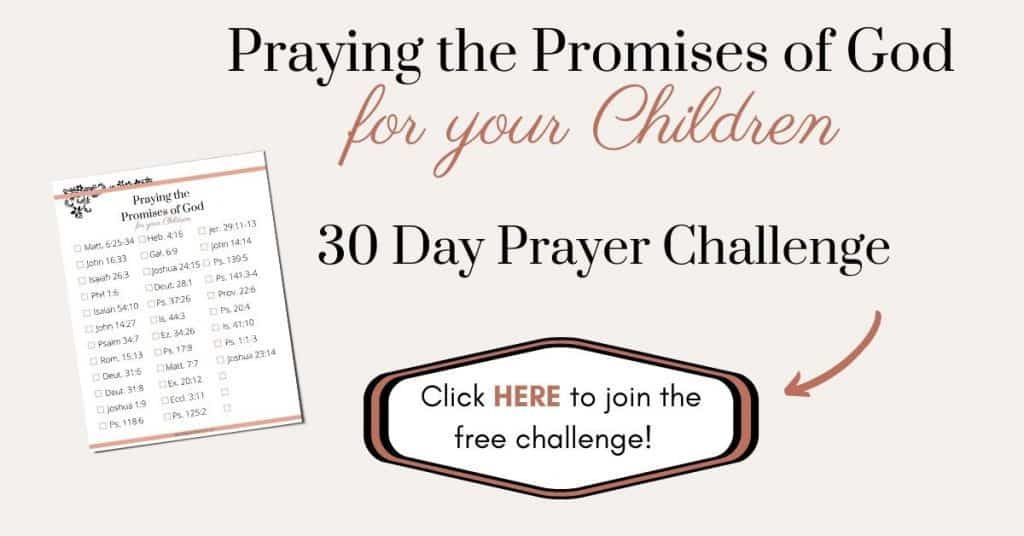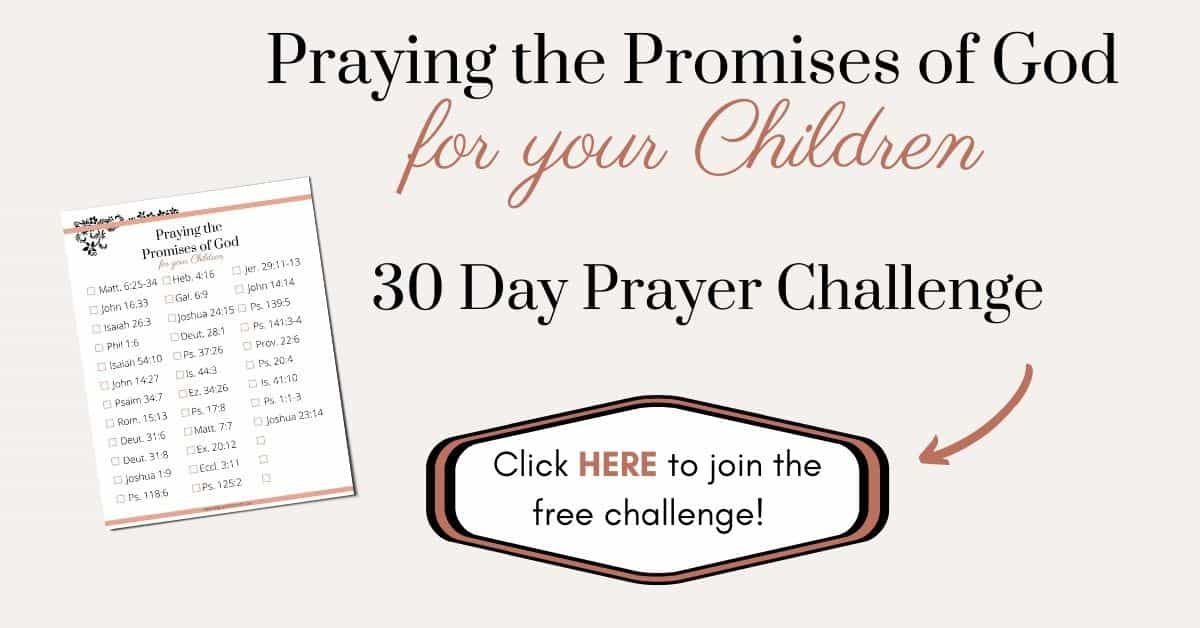 Bedtime Prayers for Kids
One part of your bedtime routine is to make sure you include time to pray. Taking time to pray with your children at bedtime helps them to be able to lay their fears aside and reminds them that God will be with them throughout the night.
Spending time gathered as a family each evening to have family worship, will help your child grow to love Jesus and see this as an important part of their life, but it will also encourage a closeness within your family. Bedtime prayer helps you focus your attention back onto God and lay your worries and concerns aside.
RELATED: Family Worship with Kids
No matter what the day has been, you are teaching your child to cast their cares on Jesus and ask Him to watch over them through the night hours.
When I am afraid, I will trust in You. Psalm 56:3
When you are having family worship, take time to help them memorize some scriptures to help them when they are afraid.
RELATED: Kid's Bible Verses to Memorize
I will lie down and sleep in peace, for you alone, O LORD, make me dwell in safety. Psalm 4:8
---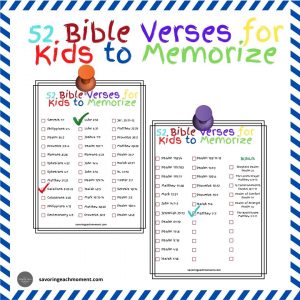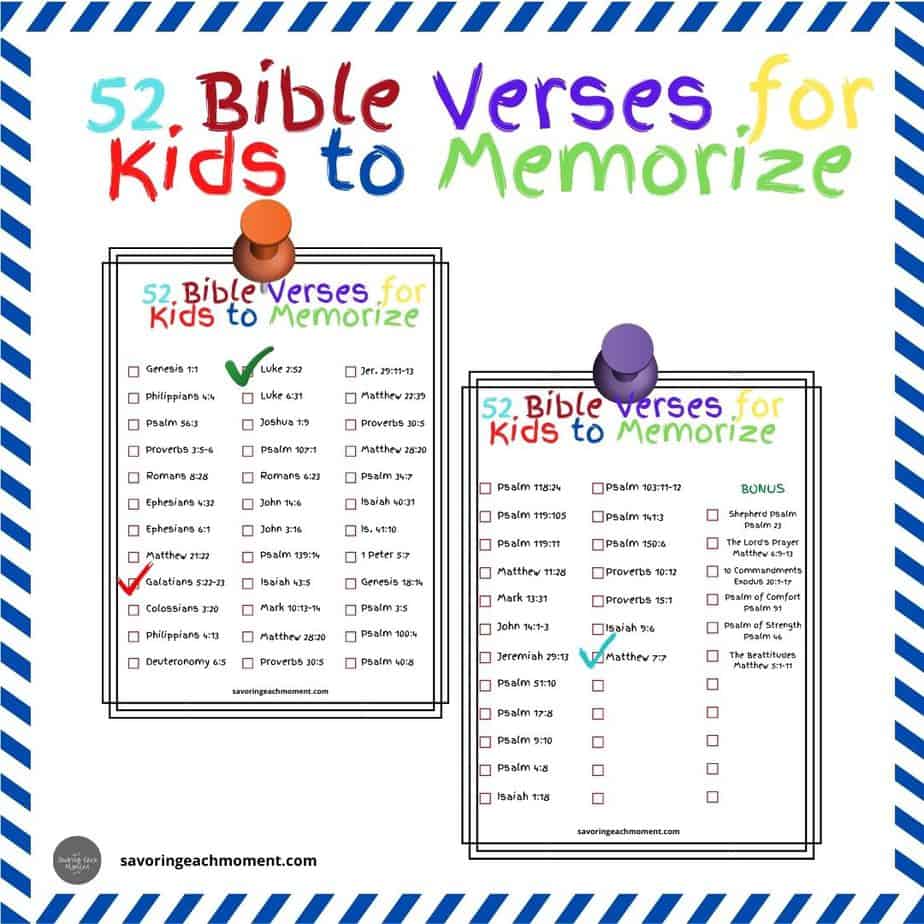 Get this awesome printable list of Bible verses for your kids to start memorizing today! 📌
---
Powerful Night Prayers
If prayer is a new part of your bedtime routine, this is an amazing time to teach your child how to pray. Start bedtime prayers with kids by modeling prayer yourself. Thank God for the good things that happened during the day. Taking time every night to lay aside your worries and concerns and ask for God's protection is a powerful way to release anxiety before bedtime.
Thank Him for watching over your family during the day and ask Him to send His angels to surround you as you sleep during the night. Ask God to forgive your sins.
Here are two examples of powerful night prayers.
Dear Jesus, Thank you so much for this beautiful day today. The rainbow was beautiful and reminded me that your promises are always true. Thank you for being with Dad and me today as we drove to work and school.

Please be with our family (grandparents, cousins, etc) and keep them healthy and safe. Thank you for our home and our pets.

Please forgive me for …. today. Thank you for hearing an answering our prayers! In Jesus' name, amen.
Remember that praying is the same thing as talking to a friend. You don't speak to your friends in memorized poetry most of the time. Pray from your heart knowing that God loves to hear your prayers!
Dear Father in Heaven. Thank you so much for your protection today. Thank you for our warm house and the good food that you provide.

As we go to bed tonight, please forgive us if we have hurt someone today. Thank you for dying on the cross for me and help me to be more like You. Please watch over us and protect us as we sleep.

Thank you for sending your angels to surround us. Please help us to sleep well and be ready for a good day tomorrow. In Jesus' name, amen.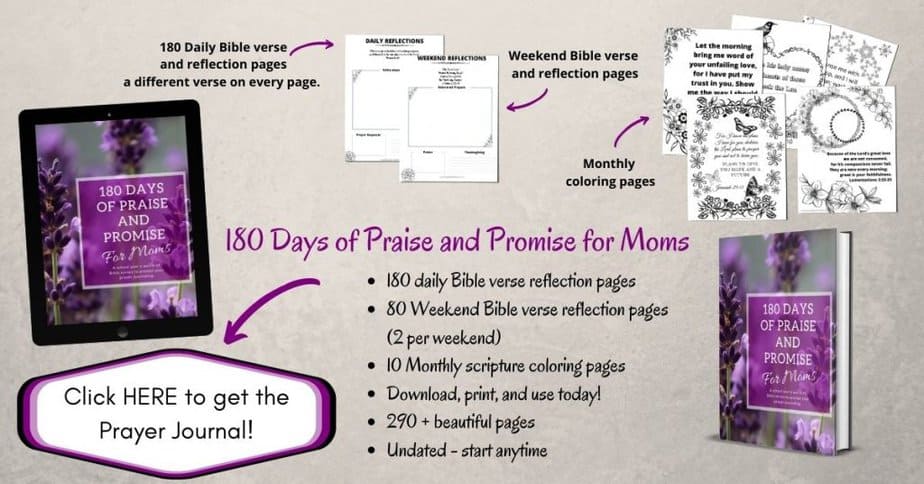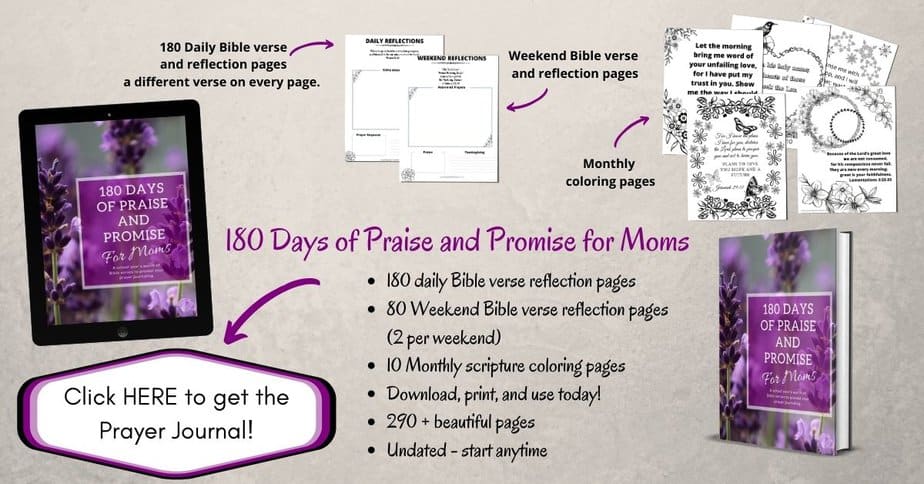 Bedtime Prayer Stories in the Bible
Looking through the Bible, there are many examples of bedtime prayers where people were praying for specific things at night. Sometimes they were praying for protection, guidance, or just praying for God to be with them.
These stories can be a huge encouragement for you and your children if you are facing specific fears.
Guidance for life – Little Samuel in the Temple – 1 Samuel chapter
Protection and safety – Daniel in the Lions Den – Daniel chapter 6
Protection and safety – Jesus in the boat during the storm – Matthew chapter 8 and Luke chapter 8
God's plan – Jacob and the ladder of angels – Genesis 28:10-22
God's plan and direction – Jacob wrestles with God and receives a new name – Genesis chapter 32
Guidance and understanding – Nicodemus came to Jesus at night asking for help with understanding – John chapter 3
Freedom and protection – Rhoda and the disciples praying for Peter in prison – Acts chapter 12
If your child is dealing with specific fears or anxiety at night, tell them these stories and relate them to your child. If God can close the mouths of the hungry lions, He can protect your child. If God was able to calm the storm, He can protect you at night. If God can send angels to get Peter out of jail, He can help your child face a difficult situation.
Bedtime Prayer and Family Worship Resources
Two timeless Bible story book sets that will be a tremendous addition to your family worship time and teaching your children about the characters in the Bible are The Bible Story set of 10 volumes. This set of books goes from Genesis through the Bible and shares the stories in a way that children and adults can understand.
The second set of classic Bible stories books for younger children is My Bible Friends. Beautiful, colorful pictures and simple text relates many of the above stories in a way that will stick in your child's memory.
These books will help provide a guide for sharing the Bible stories with your children in a meaningful way.
As you work on creating an evening routine that includes bedtime prayers with your kids, ask God to guide you as you share the Bible stories and powerful nighttime prayers with your children.
You may also like these posts…
---
❣ Sign up to get our weekly email filled with encouragement, ideas, and support for moms raising kids who love Jesus! ❣