Nativity scene printables are often searched for in November and December, but the story of Jesus is not contained to a particular season or holiday. As children are learning and growing, it's important to re-visit and re-teach the different Bible stories so they can learn and grow. The nativity story or the story of Jesus' birth is one of the most amazing stories of the Bible and children are naturally drawn to it.
Whether you are teaching Sunday School, need something for classroom use, a homeschool mom, or just looking for some nativity scene printables to keep your kids busy during the Christmas season, you are sure to find some great printables about the first Christmas and the birth of Christ in this post. Helping your children learn about Baby Jesus in the manger and beyond will help them understand God's infinite love for them as they grow.
Each of the hassle free printable nativity scene activities mentioned below are digital files that encourage your child to focus on the real reason we celebrate Christmas. All of the nativity story printables mentioned below are Santa free printables!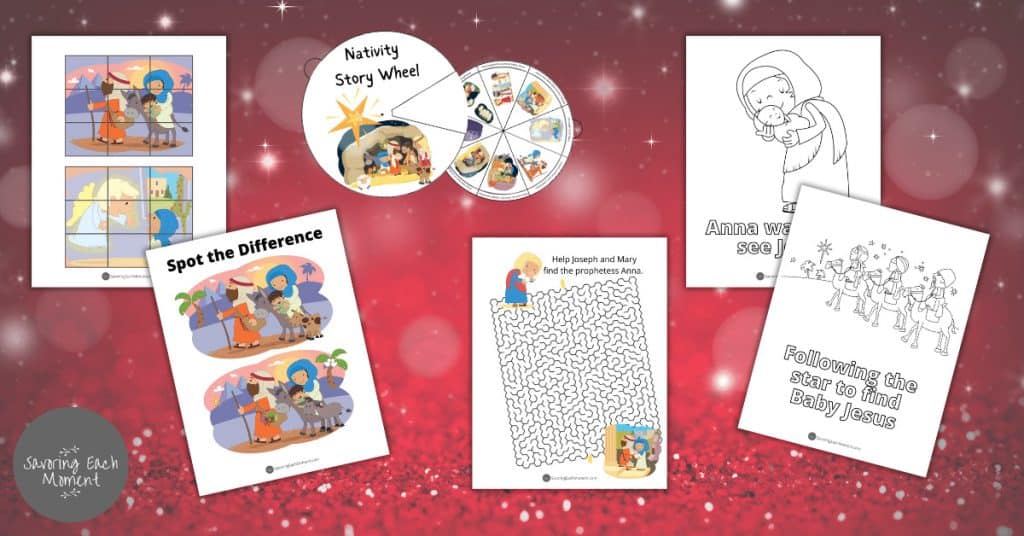 This post contains some affiliate links for your convenience which means I may receive a small commission if you purchase through these links. Thank you for extending the support of Savoring Each Moment for Christian Moms! Please see my full disclosure policy. 
Nativity Scene Printables
There are so many ways you can use nativity scene printables to tell or support the story of Jesus' birth. Children and adults alike enjoy the Bible story about baby Jesus in the manger and all the details surrounding the Christmas story.
Nativity scene printables are a great way to connect this learning in Sunday School, in your homeschool, in your classroom, at your child's birthday party, for your Christmas celebrations, family worship time, and anywhere and anytime you and your child need a little down time or quiet time. Look through the list below and find some nativity printables that will suit your needs.
Be sure to save or pin this post for later so you can come back and find these printables and different resource types when you're looking for the best way to add a nativity piece to your big day. These nativity scene printables can become a fun tradition for Christmas Eve, or even for your preschool, kindergarten or 1st grade classroom!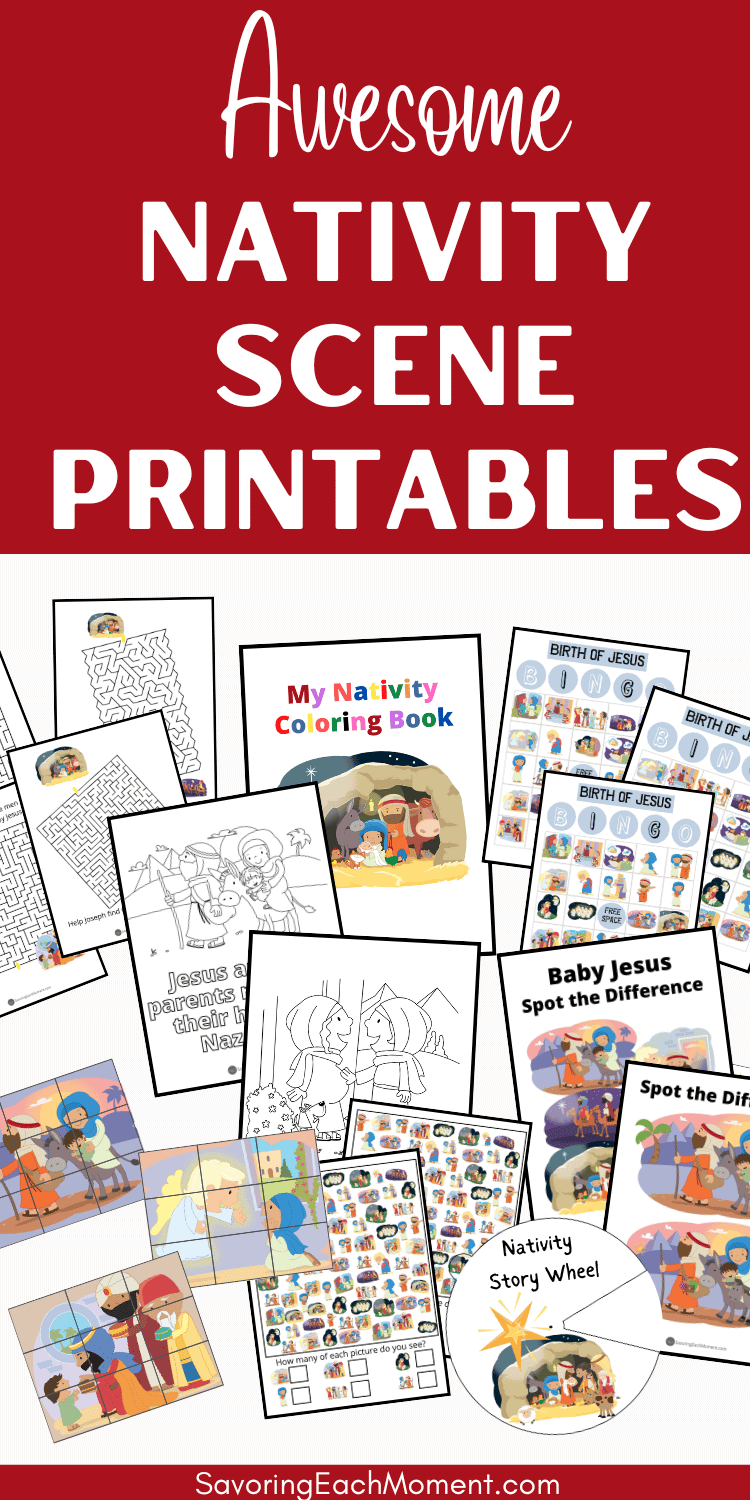 Nativity Printables
Most children enjoy different types of printables and during the holidays or any time of year. Grab some of the nativity story printables below to help your child learn more about a Bible story or review what they've learned. These types of activities can help your child connect with the . There are many different nativity printables that you can use such as coloring pages, nativity bingo games, nativity crafts, and more.
Each of these links to a different printable nativity set will provide a download link to get the pdf file of each printable.
This Nativity Story Wheel is a really fun craft that can be used over and over again to tell the story of the birth of Jesus. You or your child can cut out the color version and assemble it or you can color one together and put it together for an awesome Christmas craft for personal use. This easy craft will be a fun addition to your printable coloring pages and other Christmas nativity crafts. Your child will have a lot of fun as they use story wheel as they re-tell the story of the wise men, shepherds, angels, and baby Jesus as turn the wheel. All you need it a printer, scissors and a metal brad! You don't even need a glue stick! You can print the story wheel on ordinary printer paper or heavy paper, in full color or in black and white so your child can customize their nativity craft.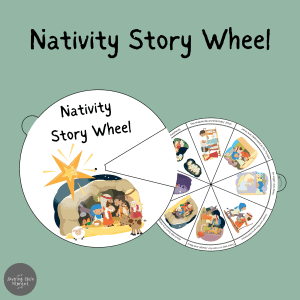 The Nativity Activity Puzzle Bundle of printable puzzles is full of a whole bunch of printable activities centered about the story of Jesus birth. These nativity printables include I spy pages, mazes to engage their fine motor skills, printable puzzles of cute printable nativity scene pictures, and spot the difference pictures. These printable nativity activities go right along with the Bible story of Christmas and are great for your busy bag for church or morning basket activities to help your child engage with the story of Jesus.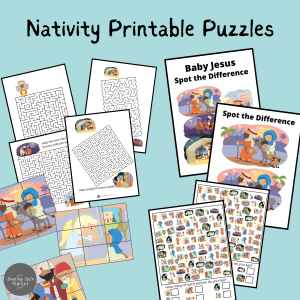 If you want the whole bundle this the Baby Jesus Activity Bundle for Kids includes the nativity story wheel, nativity puzzles, coloring pages, Nativity Bingo game cards, memory game, and more! Keep your kiddos busy for many days or use these nativity printables for family worship. This is a big nativity pack of printables!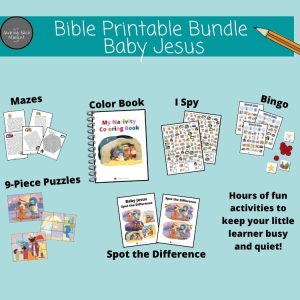 Here is another set of I Spy Nativity Pages that can keep your child busy while learning. Your child will enjoy looking for the different designs and characters in this printable pack. This printable hassle free nativity scene pack can easily be used over and over again when you slip them into a plastic sheet protector for lots of uses!
RELATED: How to Make a Shadow Box Nativity
Baby Jesus Coloring Pages
Coloring is a great activity for young children as they learn and develop hand-eye coordination, coloring within the lines, choosing the best color combinations for their pictures and much more. When you color with your child, you can teach them as they watch the way you color using your favorite colors, shade, and selecting the colors for each part of the pictures.
Kids can go through coloring pages or coloring books in a flash, so being able to print out more pages is a bonus! These nativity coloring pages are fully printable so you can print them right from home when you need them. Your child will have fun coloring their own nativity scene and it's a fun way to add one more connection for your child.
Nativity Coloring Book – this baby Jesus coloring pages set comes with over 20 pages of the story of Jesus' birth. Each page has simple line graphics to color and easy to understand words that narrate the story. Use a page each night through Advent, family worship, or staple them all together to make a coloring booklet. Use the different black and white designs with pictures drawn with solid lines to add to your Christmas countdowns or for independent work for older children. Once your child has colored all of the pages, their finished nativity coloring pages can be bound to create a story book.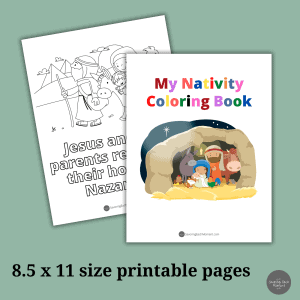 Christmas Nativity Coloring – this set comes with several different nativity printables including some printable puzzles, coloring pages, two matching games, word searches and more.
Both of these Baby Jesus coloring pages sets would make a great addition to your nativity scene printables for your kids. Turn on the Christmas music and pull out the crayons, colored markers, or colored pencils and print out the different nativity scenes to create the full story.
Nativity Bingo
One of our favorite games to play with young children is bingo.  Using the calling cards in a draw pile and taking turns choosing a picture to cover on your card, helps children learn to take turns, match pictures, and play together well.  There are many different versions on printable bingo games that you can find.  This Nativity Bible Bingo comes with multiple different game cards so you can use it with a large group, your family, Sunday School class, school classroom, or whatever group you have.  Each nativity bingo card has nativity scene figures  and is the perfect way to add a fun game to the holiday season or anytime of year.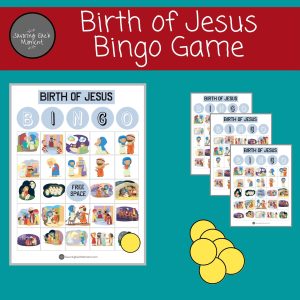 Print the nativity Bible bingo cards on card stock or regular paper on your home printer in US letter size in full color or a black and white version. If the print the cards with the black and white images, you could even color them before use. You can laminate them for long-term use to keep them in good condition for many years. You can also print them on ordinary paper for your printer and then print them again when you need another set.
Bingo is a fun game you can play together as a family with children and adults of all ages. Share the true meaning of Christmas with your children and their friends. Bring your bingo game cards to your family celebration and play with the cousins and grandparents!
RELATED: 15 Awesome Nativity Sets for Toddlers
Christmas Devotionals Ideas
As you are planning for ways to make the birth of Jesus relevant and tangible for your children, you may also need some reminders. As parents, teachers, or mentors, we can only give and share what we have. As you intentionally share these nativity scene coloring pages, Baby Jesus coloring pages, nativity printables, and nativity bingo games and puzzles, take some time to refresh the story of Jesus in your own Bible study with The Word Became Flesh Bible Study or focus on keeping Jesus the center in Centering Christmas.
As you build your family traditions with printable paper nativity scene activities, you can enrich your happy holidays and beyond as you share the joy of Christmas with your child.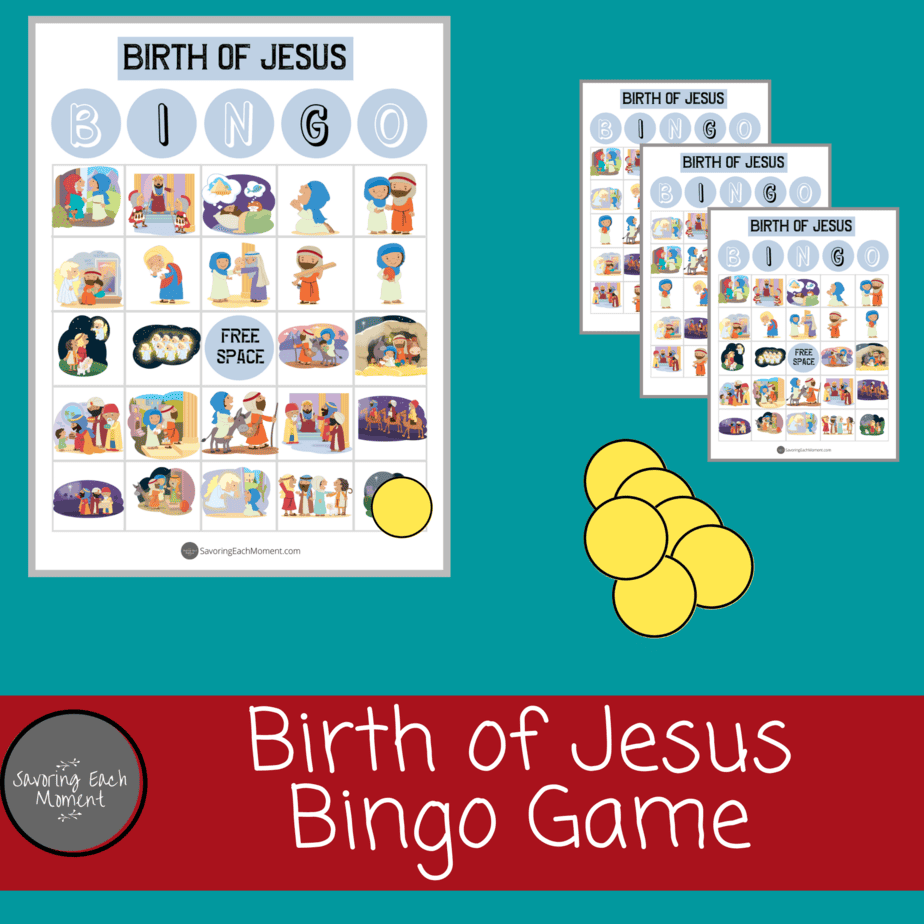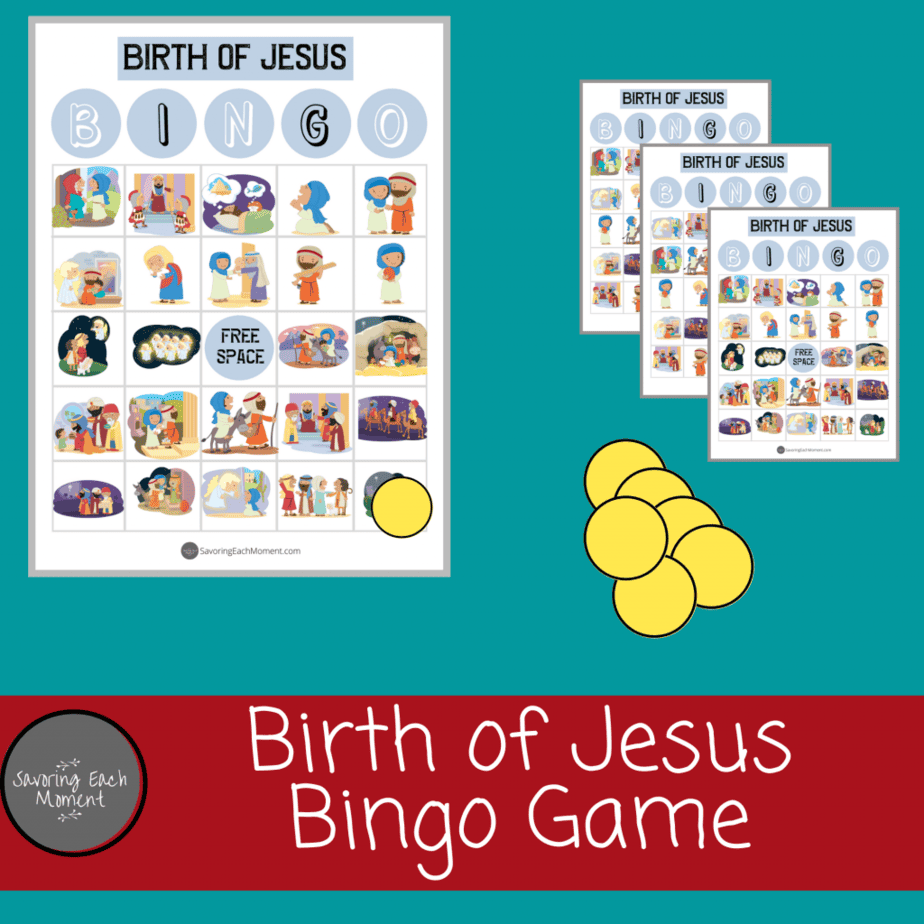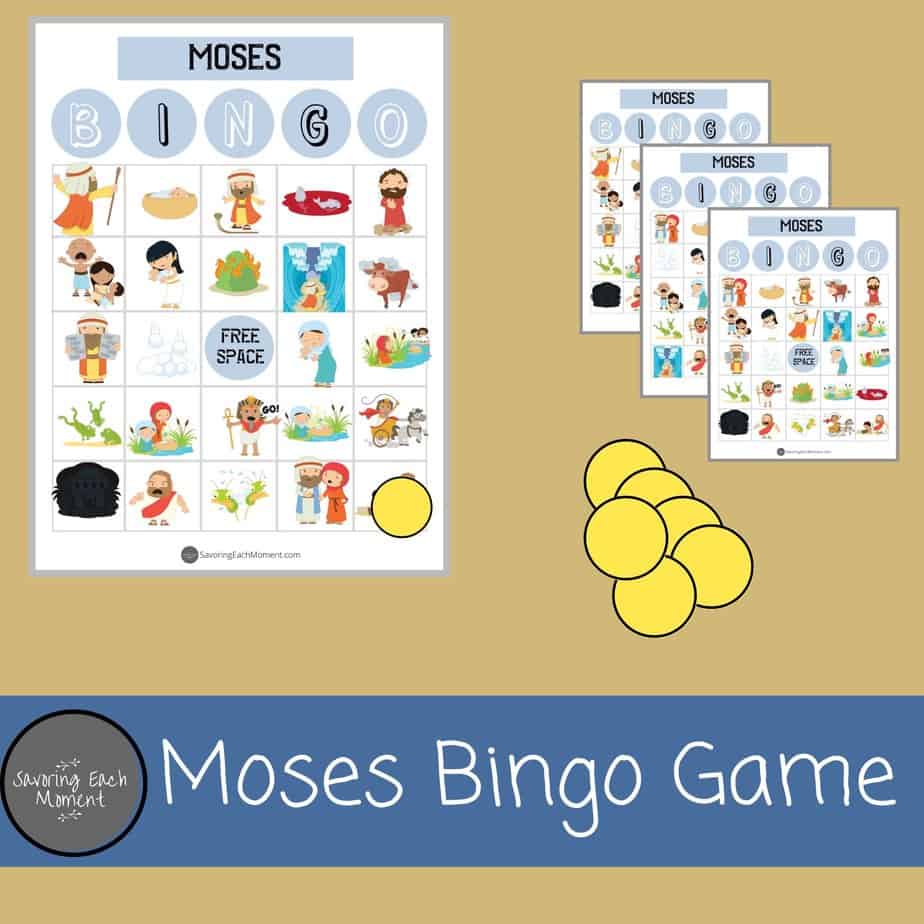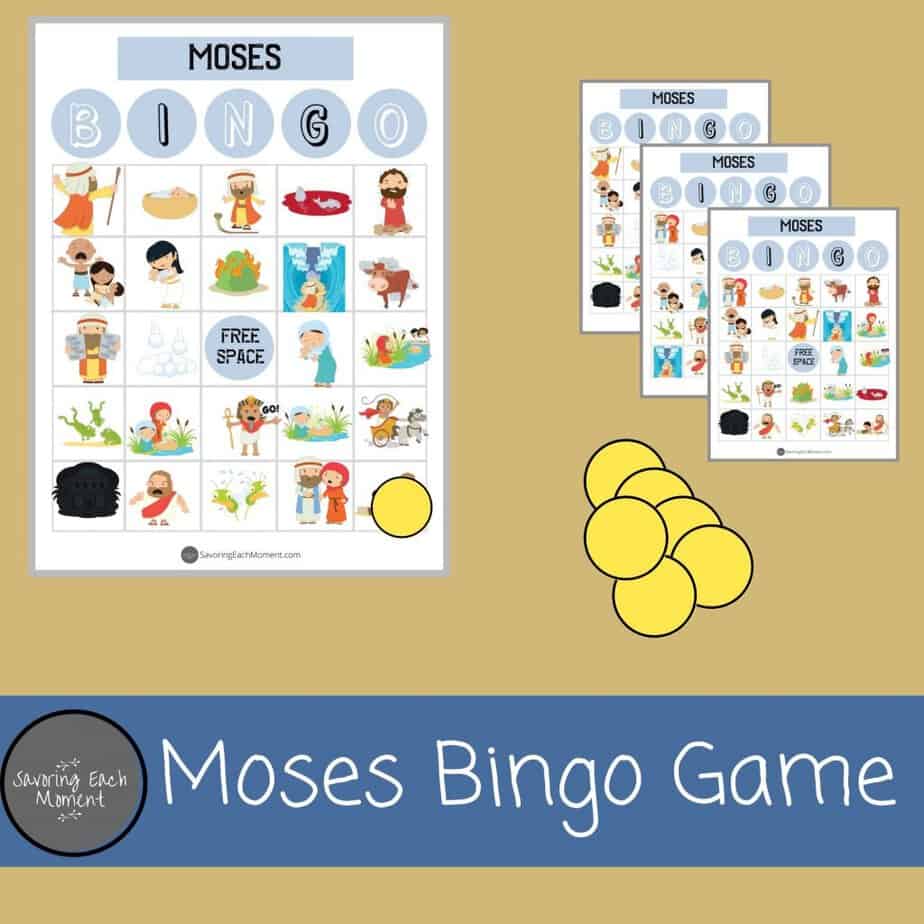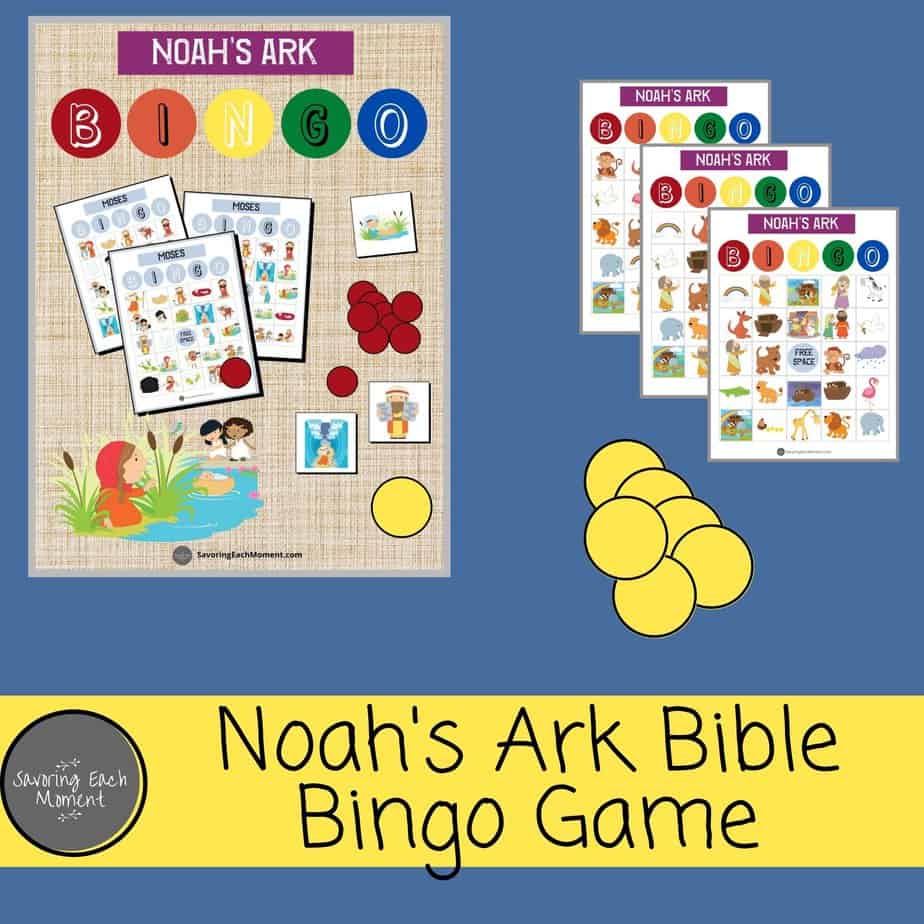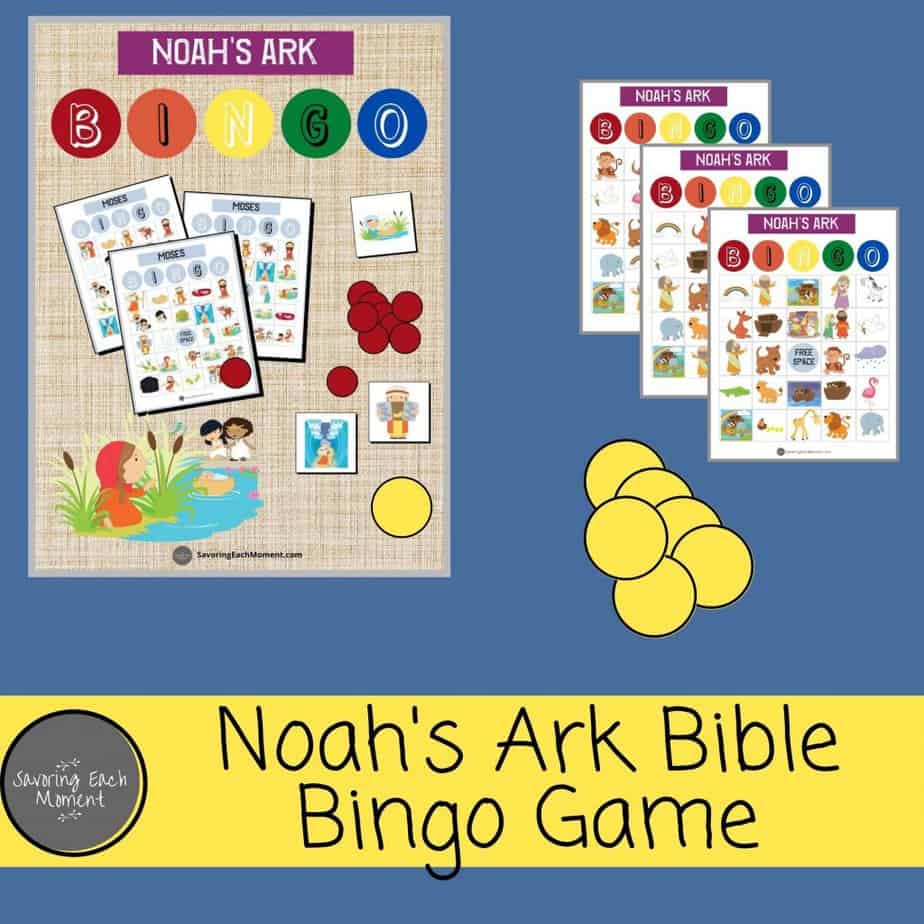 You may also like these Biblical parenting links…
---
❣ Sign up to get our weekly email filled with encouragement, ideas, and support for moms raising kids who love Jesus! ❣