Every morning, you begin a brand new day with your family. The way you start that day can determine the outcome of many things. Morning prayers for families will invite God to be an active part of your day.
Taking time each morning to pray for and with your family directs your focus on God right away. Ask for His protection, His direction, and His provision. Add gratitude and thanksgiving into your prayers as well. Thank God for the night's rest, for your health, your food, and for His protection.

This post contains some affiliate links for your convenience which means I may receive a tiny commission if you purchase through these links. Thank you for extending the support of Savoring Each Moment for Christian Moms! Please see my full disclosure policy. 
How Should We Pray as a Family in the Morning?
Morning is often a busy time. When you have younger children, you may have a difficult time getting them up and out the door for school on time. So you have to be intentional to make sure you make time to pray. Taking time to thank God for His blessings is a great way to begin the day!
Mix it up each day, so that your morning prayer doesn't become a quick repetition, but rather a heartfelt prayer. Prayer is simply a conversation with God, so think of your prayer and make it a conversation that includes what you are thankful for and what you need.
If your children are very small and not able to pray on their own yet, teach them to pray by using short or partial sentences, and have them repeat the words.  Start a family worship tradition to help your family spend time with God each day.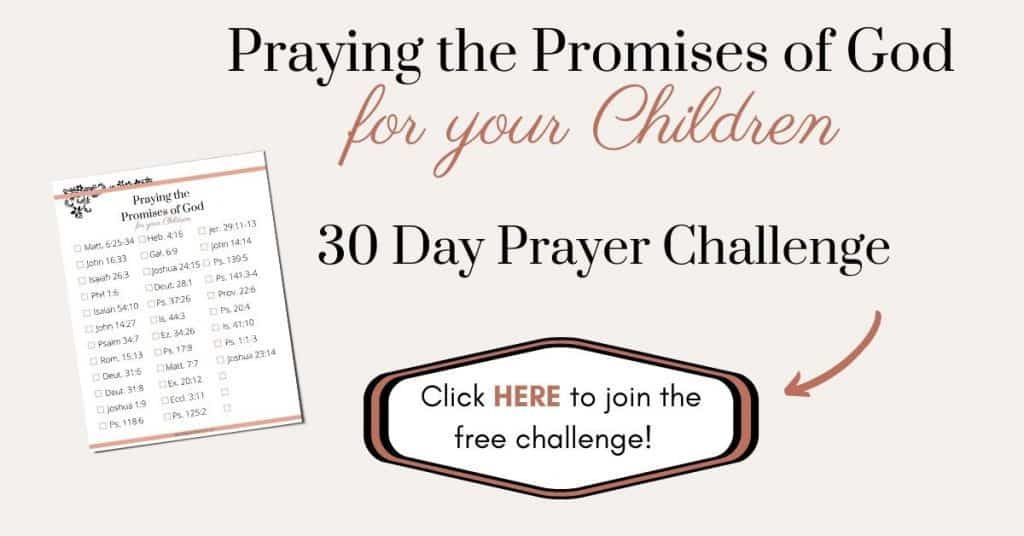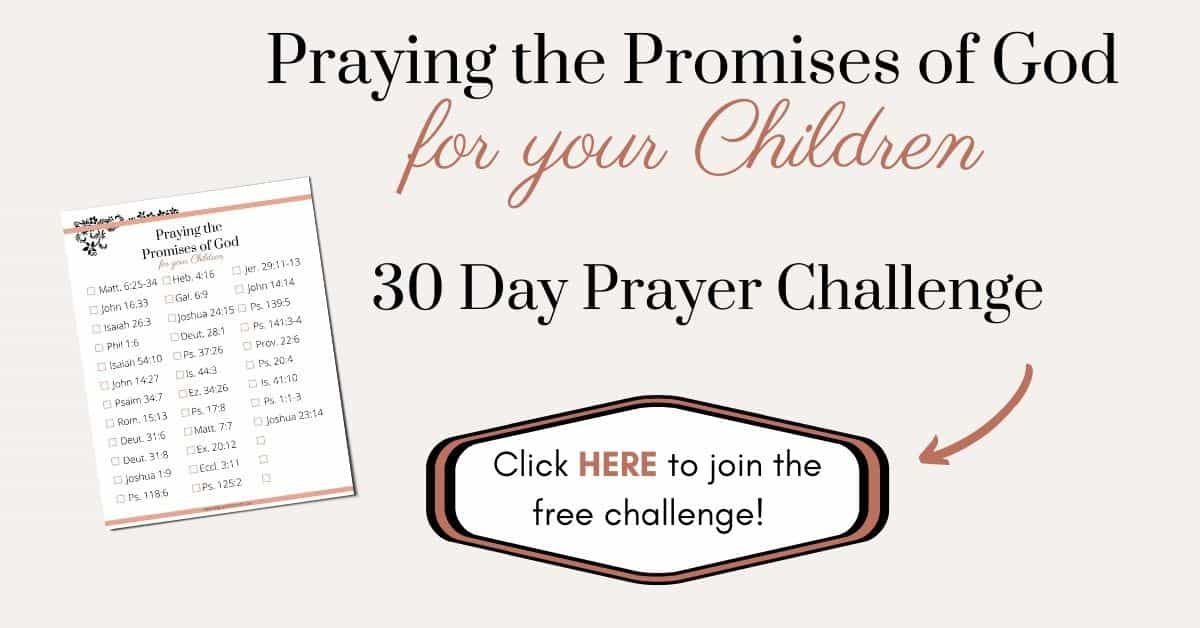 Short Morning Prayers for Families
Dear Father in Heaven, Thank you so much for the good rest during the night. Thank you for protecting us and keeping us safe. Thank you for our food, for our home, and for our family.

Please go with us today and help us to follow you in everything we say and do. Protect us as we go to school and work, and bring us home safely tonight. In Jesus' name, amen.
Dear Jesus, Thank you for helping us sleep well last night. Please be with us today and help us to obey and do the right things. Please keep us safe and help us to be kind to others. In Jesus' name, amen.
Dear Jesus, thank you for this new day. I am so thankful for your protection through the night and for the rest that you provided. Thank you that we are healthy and well, and we have good food to eat and a warm home to live in. Bless each of our family members.

Please go with us into this day. Protect us, direct us, and help us to reflect you. Help us to be diligent in our work and do our best. Help us to see others who need a helping hand or a kind word. Thank you for hearing and answering our prayers today. Amen.
Bible Verses You Can Use in Your Short Prayers for Your Family
Therefore will I give thanks and praise You, O Lord, among the nations, And sing praises to Your name. ~ Psalm 18:49 (NIV)
That my soul may sing praise to You and not be silent. O Lord my God, I will give thanks to You forever. ~ Psalm 30:12
And my tongue shall declare Your righteousness (justice), And Your praise all the day long. Psalm 35:28
Enter His gates with a song of thanksgiving And His courts with praise. Be thankful to Him, bless and praise His name. ~ Psalm 100:4
I will go before you and will level the mountains; I will break down gates of bronze and cut through bars of iron. I will give you hidden treasures, riches stored in secret places, so that you may know that I am the Lord, the God of Israel, who summons you by name. ~ Isaiah 45:2-3
Create in me a clean heart, O God, And renew a right and steadfast spirit within me. ~ Psalm 51:10
There are hundreds of Bible verses to pray for your children.  Create a collection of verses that apply to specific situations and use those verses in your morning prayers for your family.
Bible promises can also be used as you claim them for your children or your family. Teach your children, by example, how to pray using the scriptures. Pray circles around your family and then stand back to see how God will answer those prayers.
RELATED: The Power of a Praying Mother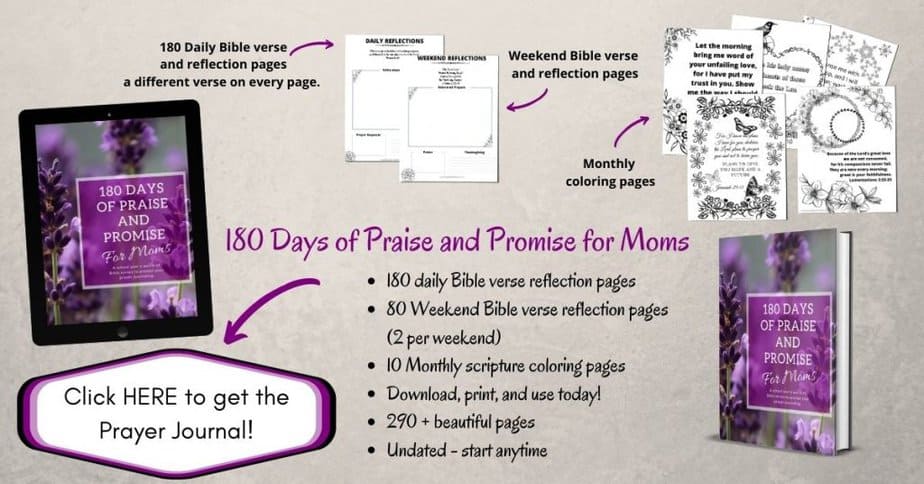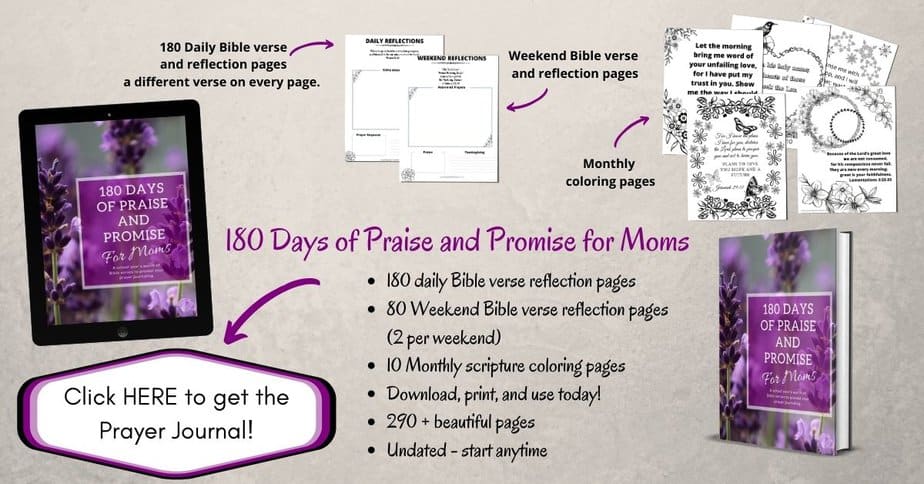 Powerful Morning Prayers of Direction and Guidance
Praying for direction and guidance in the morning focuses on your desire to be led by God. Looking ahead at the to-do list, or situations that may be scary or difficult can start the day with anxiety.
But, when you pause and focus on God's ability to lead and guide, it helps you and your children to see that God is able to provide for whatever issue may arise. Laying your plans and worries at God's feet reduces stress and the expectation that you have to accomplish things on your own.
Dear Lord, this morning I ask for your guidance in all that we do.  Thank you for already providing what we need for the day you have already answered our prayers even before we've prayed them.  You know what each of us has to do today.  This morning, we claim your promise that You will not give us temptations that are more than we can handle and you will be with us always.

Please help us to see You working in our lives today. Help me to see someone else that I can encourage today. Please protect us and bring us back home safely tonight. We give you our hopes and dreams and ask You to guide our paths. In Jesus' name, amen.
Bible Verses to Claim as You Pray for God's Direction and Protection.
Commit to the Lord whatever you do, and he will establish your plans. ~ Proverbs 16:3
The Lord makes firm the steps of the one who delights in him; though he may stumble, he will not fall, for the Lord upholds him with his hand. ~ Psalm 37:23-24
For I know the plans I have for you," declares the Lord, "plans to prosper you and not to harm you, plans to give you hope and a future. ~ Jeremiah 29:11
So do not fear, for I am with you; do not be dismayed, for I am your God. I will strengthen you and help you; I will uphold you with my righteous right hand. ~Isaiah 41:10
Have I not commanded you? Be strong and courageous! Do not be terrified or dismayed (intimidated), for the Lord your God is with you wherever you go. ~ Joshua 1:9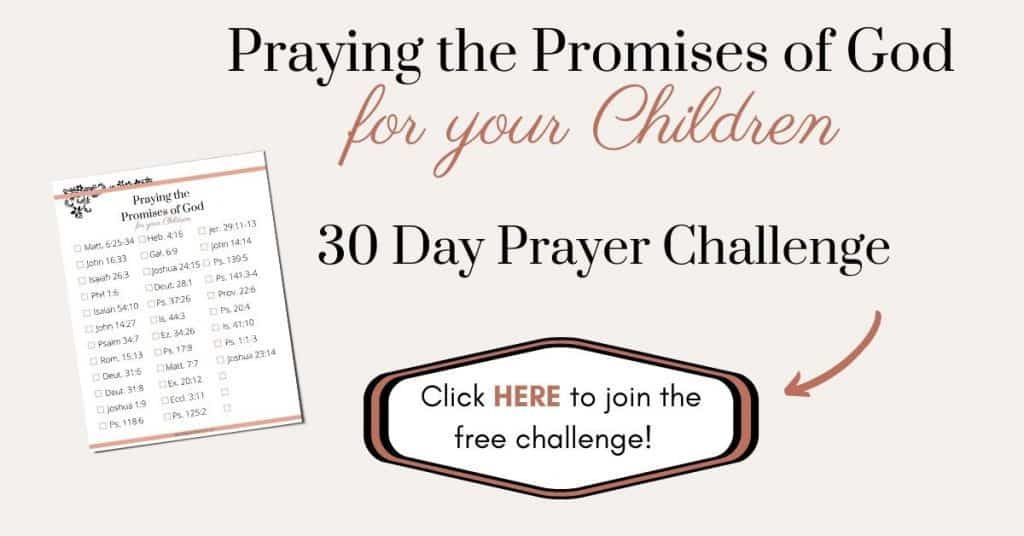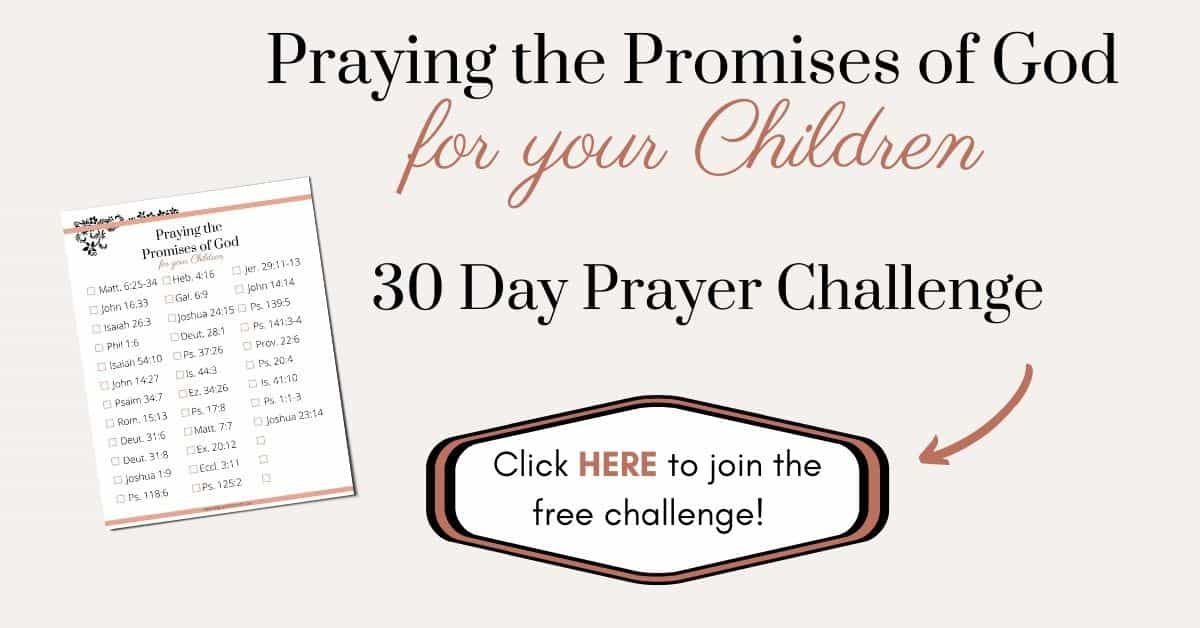 Here are some additional Bible verses to help you not to worry.
Praying for Your Family Each Morning
Take some time each morning to pray for your family.  Pray for your family and with your family to encourage them in their walk with Jesus. 
If you are looking for specific ways to pray for others, How to Pray Scripture for Others is filled with practical tips that will help you in your morning prayers for your family.
You may also like these Biblical parenting links…
---
❣ Sign up to get our weekly email filled with encouragement, ideas, and support for moms raising kids who love Jesus! ❣