Camping with kids can be very intimidating.  What gear do you need?  How do you get everyone to sleep on the ground?  What about bears, or the dark? 
Don't let these questions scare you away from the awesome opportunities of camping with your kiddos!   Keep reading to learn about the fabulous benefits that come from camping as a family with kids.
7 Benefits of Camping With Your Kids
Before our daughter was born, my husband and I determined we were not going to be like many of our friends. Once they had babies, they didn't do fun things anymore. It seemed like it was too difficult to pack the baby, the diaper bag, the car seat, the stroller, the pack n play, and the list went on.
With this mindset firmly in hand, we took a road trip and went camping when our second baby was a mere 5 days old! She slept in a suitcase beside our bed on the floor of the tent and we had a less than restful family vacation, but it set the stage for years of family memories!
● Together time
The first and foremost benefit of camping with your kids is simply to spend time together. Getting away from home to go on an adventure together allows for anticipation, planning, and preparing for a special time together. When you take the time to plan for a camping trip, you are also making a commitment to spend time together, away from the hustle and bustle of life.
Making the most of camping with your kids may require some intentional planning to set aside the busyness of work and the stress of daily life so that you can enjoy the time together.  If you choose a camping location that doesn't have phone coverage and wi-fi, you may find it easier to really focus on your time together rather than being distracted by texts, email, and phone calls.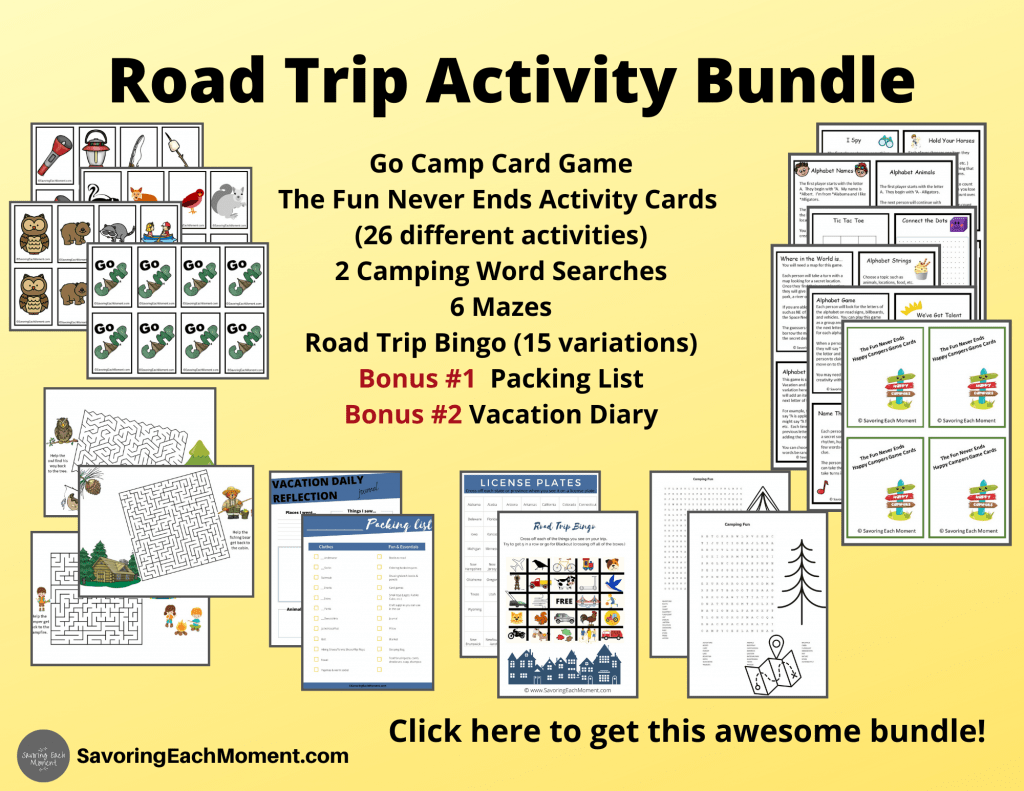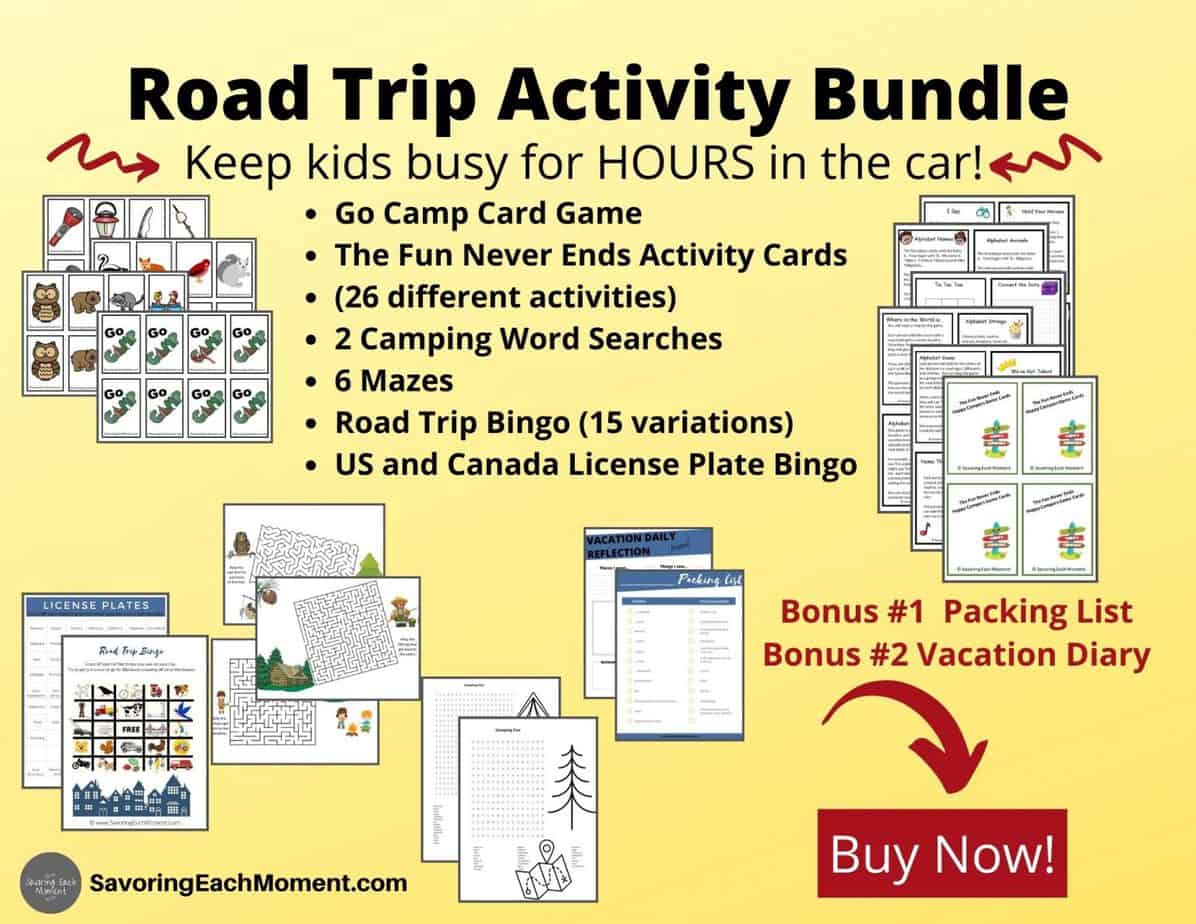 ● Fresh Air
Fresh air and sunshine work together to help a person feel happier and less stressed. Clean mountain air also seems to work up an appetite as well as help you sleep better at night. It also helps to clean your lungs and brings clarity of thinking.
Plan your trip around things you enjoy doing as a family. If you like to swim or canoe, plan your trip to a lake. If you like to hike or backpack, well then, you might want to check out some trails close to a campsite.
● Stars
There is something amazing about looking at the stars in the dark of a campground. So often, we don't even notice the vastness of the heavens and the beauty of the stars when we are at home because we are usually inside when it's dark.
Camping often provides the opportunity to be outside in the dark, away from light pollution where the stars seem brighter and closer. Taking time to look, really look at the stars is such an awesome experience
We have camped at several places where the campground or National Park has organized star gazing events when they have telescopes focused on different parts of the night sky.
Spending time outside can also help to regulate your sleeping schedule as the sunlight and darkness help to even out your natural rest and awake times.
Researcher, Kenneth Wright, has been studying the impact of camping and sleep and has found that often with only a few days of camping, your body will naturally shift toward waking when it's light and going to sleep when it's dark which can help reduce cases of insomnia and sleep deprivation.
The natural light and darkness of the outdoors help your body reset its natural sleep cycle. You can read more about this study here.
● Food
Being outside in the fresh air just makes a person hungry and seems to make everything taste better. Cooking over the fire or on a Coleman stove is another adventure that most families don't experience at home. We have had several bonding experiences that revolved around food.
One spring, we camped in Death Valley when our girls were young. We were heading to warmer weather and Death Valley usually provides high temperatures, but this particular spring, it was freezing – literally 30 degrees at night. Together, we set up the tent and the girls and I crawled inside.
My husband set up the stove on the picnic table outside and tried to cook spaghetti while keeping the flame lit on the stove in the wind. Finally, the spaghetti was done and he dished it up and brought it to the tent door. We have brought along the cheap paper plates and they only held their shape until he handed the plate through the door.
Then, the spaghetti all slid off onto the floor of the tent!
Related post: Healthy Meal Ideas for a Road Trip with Kids
● Playing together as a family
Taking time to plan a camping trip and spend time together provides opportunities to play and laugh together. Whether it's swimming, playing in the water, geocaching, building a fort out of driftwood, hiking, flying a kite on the beach, horseback riding or riding bikes together, these times create a bond together with your family.
These together times are the stuff that makes memories and memories are what build a strong relationship even when your children grow older and times are tough. These memories will be an anchor to tether their hearts to yours.
● Sleeping (on the ground) in a tent
Tent camping is definitely a bonding opportunity! Whether you've all snuggled down for the night and then the youngest remembers they need to go to the bathroom (3 miles across the campground – again!). Or you hear something walking around the outside of your tent. The rain starts to fall on the top of the tent, you have a sharp rock right underneath your hip, or the list goes on…
● Memories
These are things of memories! Family bonding times can come from shared difficulties, shared fear (of the bear on the way to the bathroom), or shared happy memories. The key here is to share these times together as a family.
If you sat around our campfire for very long, you would start to hear about our family memories.
…Remember when the bear walked through our campground during breakfast and Dad picked up the frying pan off the stove? We all jumped into the car and hot frying pan melted onto the floor mat?
…Remember when we were flying the kite and it came down and hit Dad in the head and he fell on the ground thinking he was hurt?
…Remember when we were hiking and the backpack slid down the mountainside?
…Remember when we climbed Mt. St. Helens?
…Remember when we saw the momma bear and three cubs in Teton National Park?
…Remember when we stuck out heads out of the tent flaps and laid on the ground looking at the stars in Death Valley?
…Remember that huge fort we built out of driftwood on the beach in Washington?
…Remember when we went to 7 different National Parks in two weeks?
These are some of the reasons to plan a camping trip with kids! These are years of memories and even now, after camping with our kids for over 20 years. They still want to know where we are going next because they love these memories as much as we do. The benefits of camping with kids will last far beyond the actual event.
So, even though the thought of going camping with kids might seem intimidating, the benefits are great! Camping with children provides the perfect backdrop for lots of memories, good food, playing together, shared experiences, fresh air, and good sleep.
I'd love to hear about your favorite benefit of camping with your kids. Drop a comment below. Don't forget to Pin this for later.
If you love camping with kids, check out these posts for more ideas!
Family Vacations with Jr. Rangers