Every year when Mother's day comes around, there are thousands of searches for Mother's day scriptures, Bible verses for moms, a tribute to mothers in the Bible, Mother's day quotes, and all sorts of similar phrases. You may have landed here from one of those searches yourself.
You may be looking for specific Mother's day scriptures to use in a card, text, or social media post, or you may be a mother who is looking for encouragement for yourself today. No matter the path you followed to get here, I hope you will find what you are looking for and find some Mother's day scriptures that will encourage and inspire.

This post contains some affiliate links for your convenience which means I may receive a small commission if you purchase through these links. Thank you for extending the support of Savoring Each Moment for Christian Moms! Please see my full disclosure policy. 
Mother's day is a great opportunity to send a card, write an encouraging message and think about mothers. But, mothers are doing what mothers do every single day of the year and not just one day in May. The following Mother's day scriptures can be used any day of the year to encourage and support a mom.
Every day is a good day to show gratitude to your mother and these scriptures can encourage and bless them! The following scriptures are taken from NIV translation unless otherwise noted.
1 Corinthians 13:4-7 Love is patient and kind. Love is not jealous or boastful or proud or rude. It does not demand its own way. It is not irritable, and it keeps no record of being wronged. It does not rejoice about injustice but rejoices whenever the truth wins out. Love never gives up, never loses faith, is always hopeful, and endures through every circumstance. – 1 Corinthians 13:4-7 (New Living Translation)
1 Corinthians 13:13: "And now these three remain: faith, hope, and love. But the greatest of these is love."
1 Peter 3:4: "You should be known for the beauty that comes from within, the unfading beauty of a gentle and quiet spirit, which is so precious to God."
Proverbs 31
Proverbs 31:31: "Honor her for all that her hands have done, and let her works bring her praise at the city gate."
Psalm 139:13-14: "For you formed my inward parts; you knitted me together in my mother's womb.I praise you, for I am fearfully and wonderfully made. Wonderful are your works; my soul knows it very well."
Philippians 1:2-3 Grace and peace to you from God our Father and the Lord Jesus Christ. I thank my God every time I remember you. – Philippians 1:2-3 (New International Version)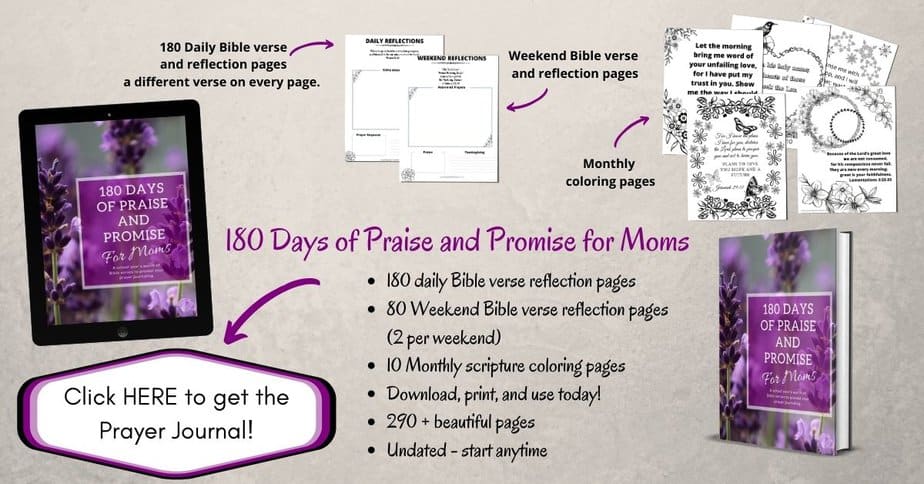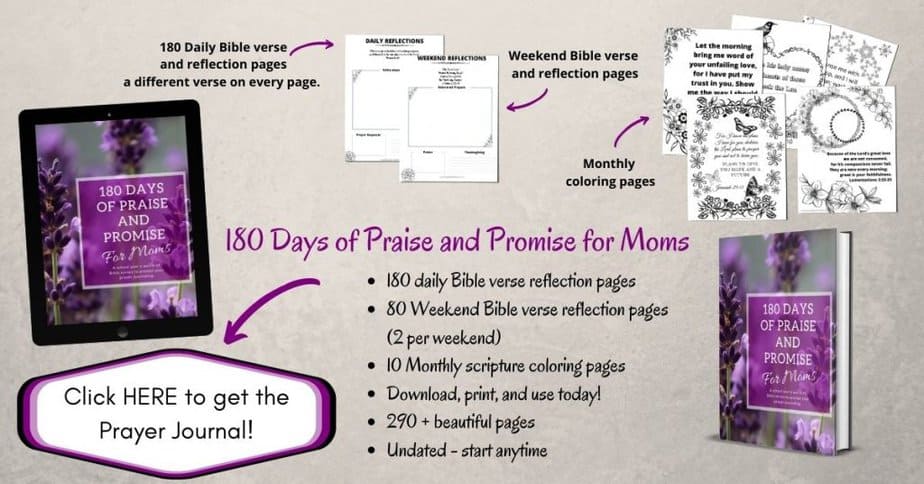 What does the Bible say about honoring your father and mother?
Mothers are very important in the Bible. Their role isn't always clearly defined or documented, we can read about several mothers who were specifically written about and honored in the Bible
There are several specific mothers who are mentioned and used as examples in scripture. These mothers did things many mothers do, but for some reason, these mothers were mentioned specifically.
Hannah, Ruth, Naomi, Eve, Sarah, Hagar, Mary, Elizabeth, Lois and Eunice, Dorcas, and others had stories, had an impact, and were seen and heard. Their examples were specifically written down and noted.
Luke 2:51: "And his mother treasured up all these things in her heart."
Deuteronomy 5:16 "'Honor your father and your mother, as the Lord your God commanded you, that your days may be long, and that it may go well with you in the land that the Lord your God is giving you. – Deuteronomy 5:16 (English Standard Version)
Ephesians 6:1-3 Children, if you want to be wise, listen to your parents and do what they tell you, and the Lord will help you. For the commandment, "Honor your father and your mother," was the first of the Ten Commandments with a promise attached: "You will prosper and live a long, full life if you honor your parents." Ephesians 6:1-3 (The Passion Translation)
Leviticus 19:3 Every one of you shall revere his mother and his father, and you shall keep my Sabbaths: I am the LORD your God. – Leviticus 19:3 (New King James Version)
3 John 1:4: "I have no greater joy than to hear that my children are walking in the truth."
Exodus 20:12: "Honor your father and your mother, so that you may live long in the land the Lord your God is giving you."
Psalm 127:3: "Behold, children are a heritage from the Lord, the fruit of the womb a reward."
RELATED: Bible Verses About Mothers
How do you honor your mother?
In the verses above, there are several specific ways to honor or respect your mother. Jesus showed that example of respect and care for His mother even as He was dying on the cross. He honored her, acknowledged her tears and sorrow, and provided for her by asking John to care for her.
We often think of respect as a way of talking to and about someone else, but it also goes further than that. As little children, respect can be shown through obedience, speaking kindly, and following directions. But as a child grows up, respect is shown through listening, paying attention, being interested in the things they are interested in, helping them, and encouraging them.
A huge part of respect also includes recognizing the things they have done for you and appreciating their sacrifices, time, love, and impact on your life.
RELATED: Teaching Your Child to Be Respectful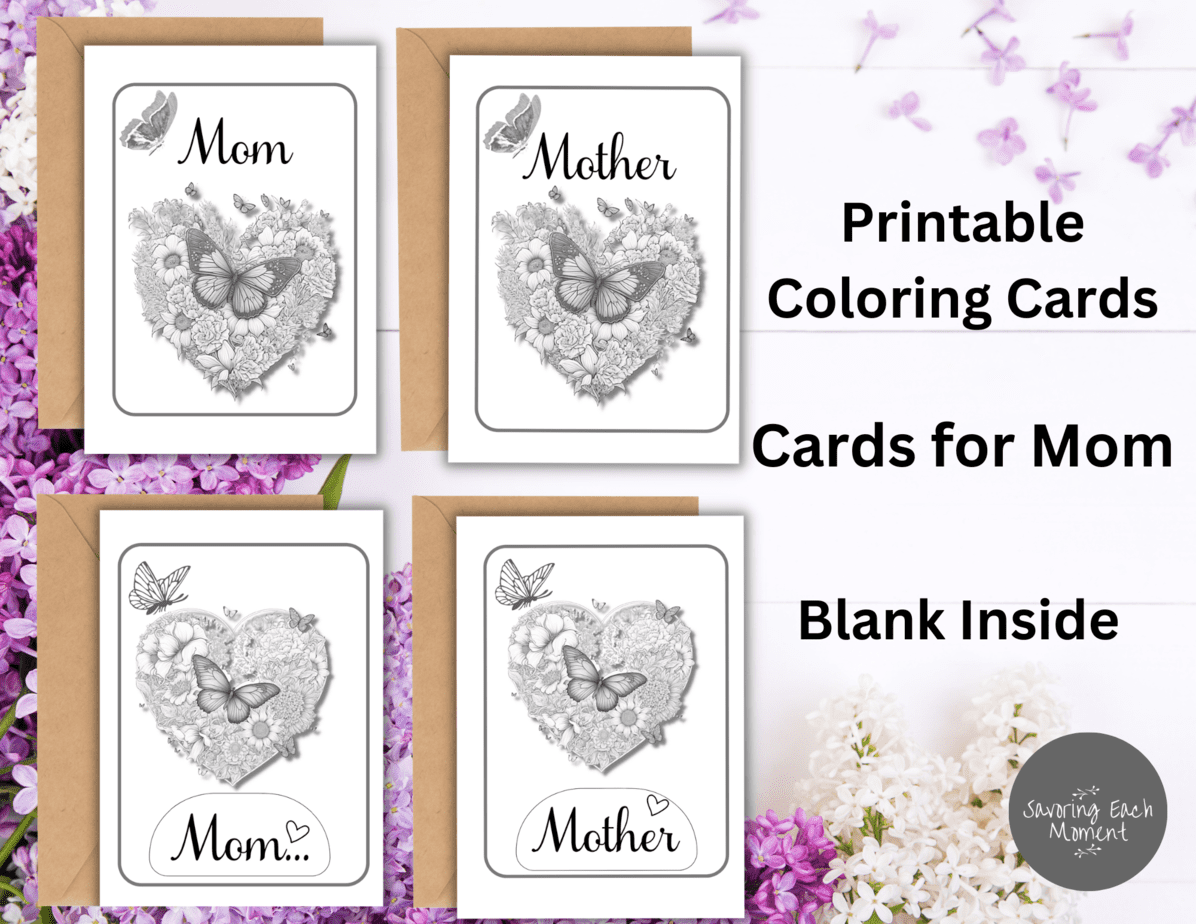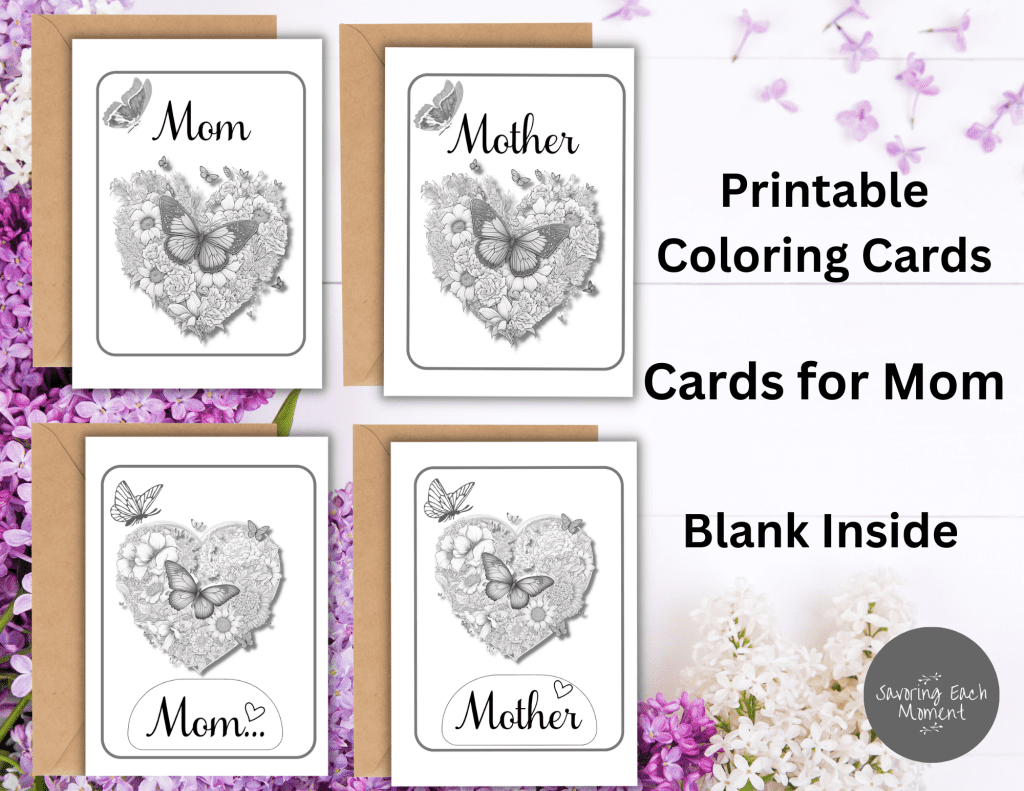 Tribute to Mothers in the Bible
There are many mentions of mothers in the Bible and Jesus himself used the vision of a mother in many of his parables and sermons. He understood the love that a mother has for her children is different from every other kind of love on earth.
As Jesus looked over Jerusalem during the triumphal entry, he could foresee that all the mothers would be crying with heartbreak.
Matthew 2:18 "A voice is heard in Ramah, weeping and great mourning, Rachel weeping for her children and refusing to be comforted because they are no more."
Another time he used the picture of a mother hen gathering her chicks around and under her to protect them and keep them safe.
Matthew 23:37 "Jerusalem, Jerusalem, you who kill the prophets and stone those sent to you, how often I have longed to gather your children together, as a hen gathers her chicks under her wings, and you were not willing.
In the Old Testament, again, a mother is pictured with unending love and compared to the love that God has for each one of us.
Isaiah 49:15 "Can a mother forget the baby at her breast and have no compassion on the child she has borne? Though she may forget, I will not forget you!
When Jesus was on the cross, dying, He saw His mother grieving and He had compassion and love for her. Even as He was dying, He thought of His mother.
John 19:26 When Jesus saw his mother there, and the disciple whom he loved standing nearby, he said to her, "Woman, here is your son."
King Solomon wrote about the value of a mother's love, instruction and guidance and counseled his readers to listen, obey, and respect their mothers.
Proverbs 1:8-9: "Listen, my son, to your father's instruction and do not forsake your mother's teaching. They are a garland to grace your head and a chain to adorn your neck."
Proverbs 22:6: "Train up a child in the way he should go; even when he is old he will not depart from it."
Proverbs 23:22-25: "Listen to your father who gave you life, and do not despise your mother when she is old. Buy truth, and do not sell it; buy wisdom, instruction, and understanding. The father of the righteous will greatly rejoice; he who fathers a wise son will be glad in him. Let your father and mother be glad; let her who bore you rejoice."
RELATED: Mothers who Prayed in the Bible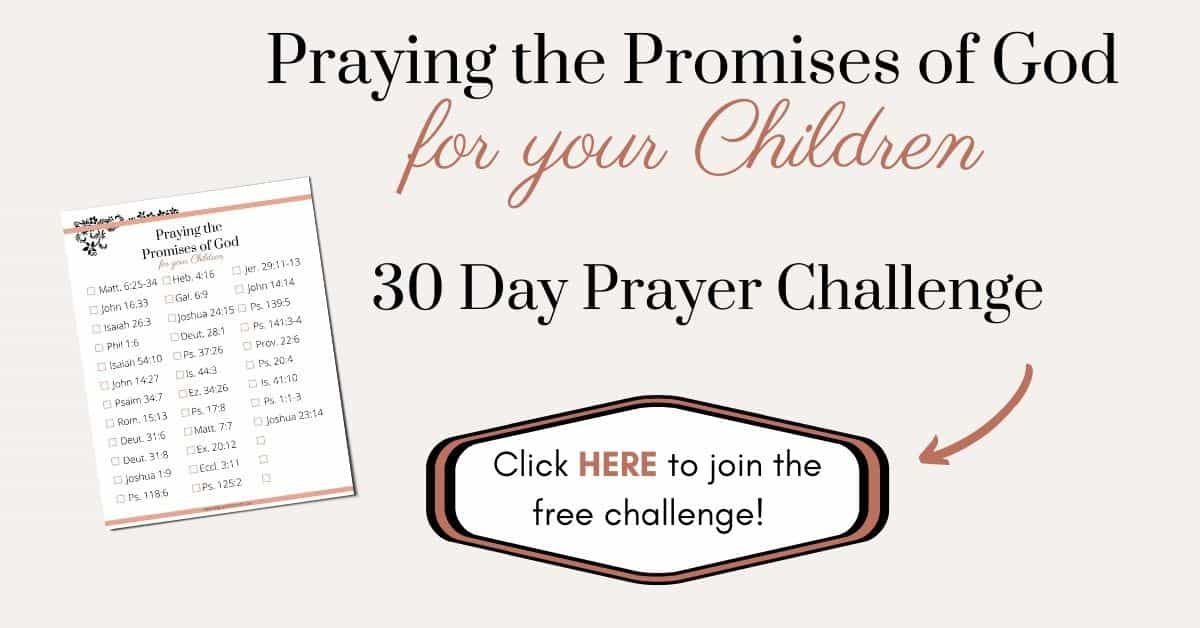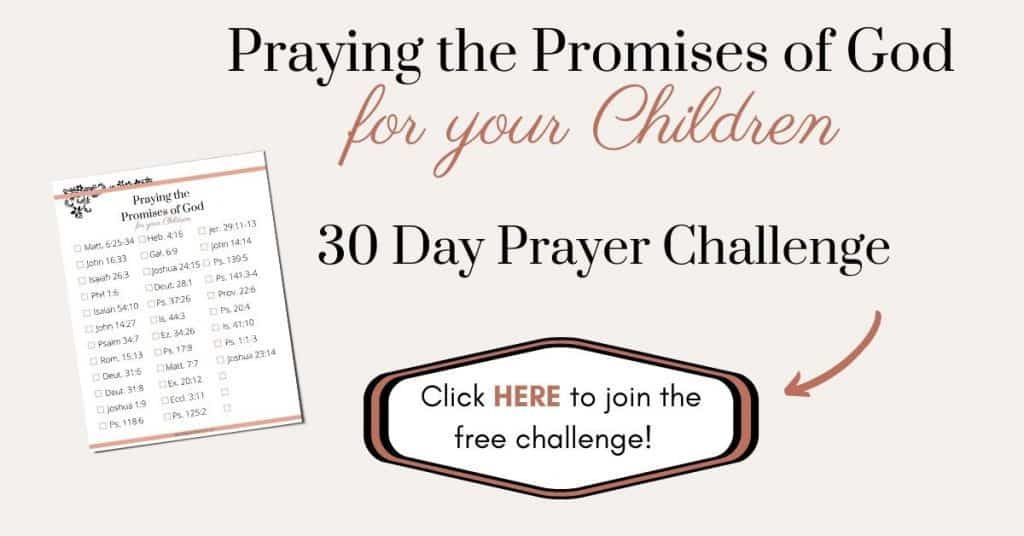 Simple Ways to use Mother's Day Scriptures to Encourage a Mother
It's easy to go to the store and buy a card that says some flowery message and mail that to your mother for Mother's day, but there are many other ways that you can encourage your mom and they don't have to just happen one day a year.
Here are some ways that you can use mother's day scriptures to encourage a mother.
Find a Mother's day scripture that is meaningful and write it in a card and include the reason why you think this promise or encouraging verse applies to the recipient.
Find a scripture that is meaningful and turn it into a fun wall art, sign, or card. Look on Pinterest for ideas or order something like this pretty sign.
Create a scrapbook or photo book of meaningful pictures and add Bible verses about mothers into the book.
There are so many ways to use scripture to encourage someone. Use your imagination and find a way that is meaningful for your mom!
Proverbs 31:28–29: "Her children rise up and call her blessed; her husband also, and he praises her: 'Many women have done excellently, but you surpass them all.'"
As you prepare for Mother's day or are just working on a tribute to your mom or other mothers, use these Mother's day scriptures to encourage and support the mothers around you. Just as the Bible writers and Jesus gave tribute to mothers in the Bible, honor your mother by giving tribute to what she has done for you.
Proverbs 31:31: "Honor her for all that her hands have done, and let her works bring her praise at the city gate."
You may also like these posts…
---
❣ Sign up to get our weekly email filled with encouragement, ideas, and support for moms raising kids who love Jesus! ❣