As a mother, every minute and hour is different. Being a mother is often a thankless task, one with late nights, dirty laundry, endless dishes, and caring for sick kids.
When you are at the end of yourself, you can turn to the Bible to learn of God's purpose in motherhood. You can depend on God and receive His everlasting faithfulness and grace. Reading the following bible verses about mothers will give you encouragement, peace and allow God to be the focus of your role as a mother.
You might be wondering:
What does the Bible say about raising godly children?
What are the characteristics of a godly mother?

This post contains some affiliate links for your convenience which means I may receive a small commission if you purchase through these links. Thank you for extending the support of Savoring Each Moment for Christian Moms! Please see my full disclosure policy. 
What does the Bible say about mothers?
Our culture has a lot of opinions about being a Christian mother. I have found myself scrolling Instagram and searching on the internet to find the best tips and tricks on being a good mom and raising "good" children. It can be overwhelming and leave you feeling hopeless at the end of the day.
Recently, God turned my eyes to Scripture to show me my desperate need to rely on Him. Thankfully, we have scripture to turn to to find the characteristics of a good mother and how to raise our children. What you are looking for can only be satisfied by God and His Word.
The following Bible verses talk about what it means to be a mom, a mother's love for her children and mothers and daughters.
Bible Verses about a Mother's Love for Her Children
God calls mothers to point their children towards Christ by praying for them, modeling faith, and training them in wisdom. Our children are our greatest mission field.
God calls us to raise our kids up with the fruit of the spirit. As mothers, we should teach our children the traits and characteristics such as kindness, patience, gentleness, joy, peace, goodness, faith, and gentleness. When our kids accept Jesus, they are filled with the Spirit and can live out those things.
And how can we best teach them? Not by reading these traits to them or commanding that they act in these ways, but rather by modeling them in our own lives. Is it hard? Absolutely. Will you mess up? Certainly. But our children will learn and implement these characteristics so much more through how they see them being lived out (or not) in the lives of their parents.
The love we have for our children should be patient and kind. God loved us with this kind of love first so that we could exemplify for our children. It's not conditional based on how they behave but on the unconditional love that God gave us.
As a mother comforts her child, so will God comfort you. It's apparent that God is on your side in motherhood. He is present and will help you through all aspects of motherhood even the most challenging ones.
God forgave us through Christ on the cross. As mothers, we should show what it means to forgive by asking for forgiveness when we have done something wrong. It is not just ok, it is healthy for our children to see us make and own up to our mistakes. This points them further to the need of everyone, even their own parents, for a savior.
Just as God is for us, mothers are supposed to be a source of safety, love, and protection for their children.
RELATED: 9 Powerful Prayers for Your Daughter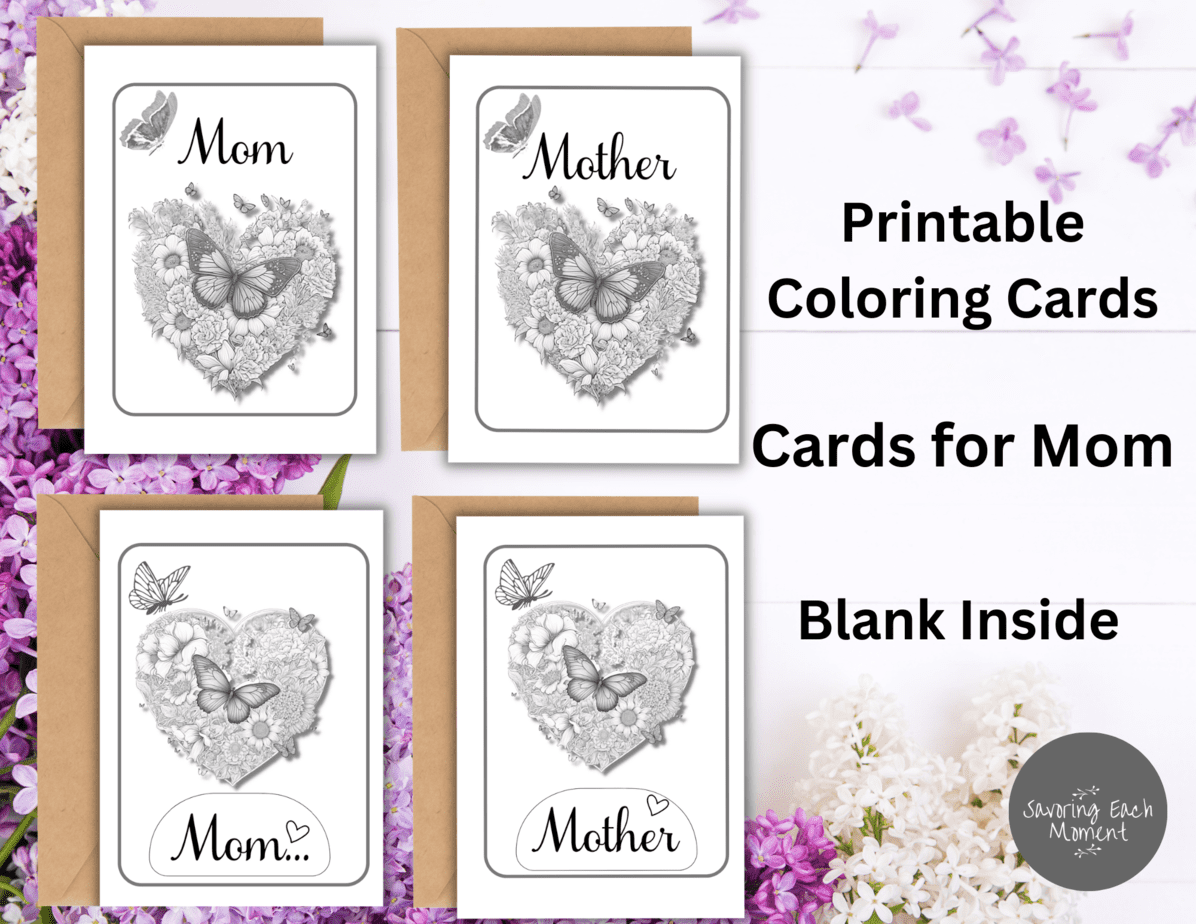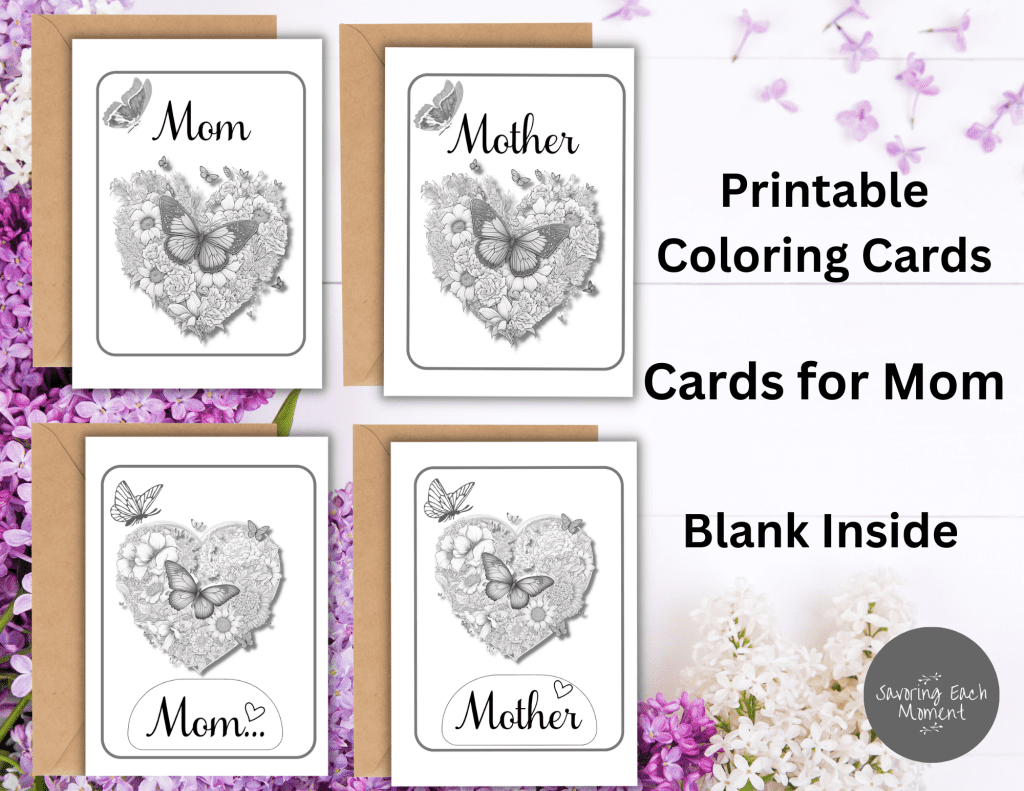 Bible Verses About Mothers and Family
From the beginning, God ordained the design of family. In Genesis, we see that God created the first mother – Eve. It is called out as an important role throughout scriptures.
God calls mothers to take care of their family as their most important mission field. Sharing the gospel and imitating Christ starts at home. In fact, you might have the most important role of nurturing and cultivating future kingdom builders.
As mothers, we are to train our children in the way of the Lord and His saving grace. The values you instill in them at a young age will be with them for life.
God calls on women and mothers to be fearless and strong. The instructions that leave from your mouth should be filled with kindness and patience. You should serve your family joyfully even when things get messy as they do with kids at any age.
RELATED: 10 Mothers Who Prayed in the Bible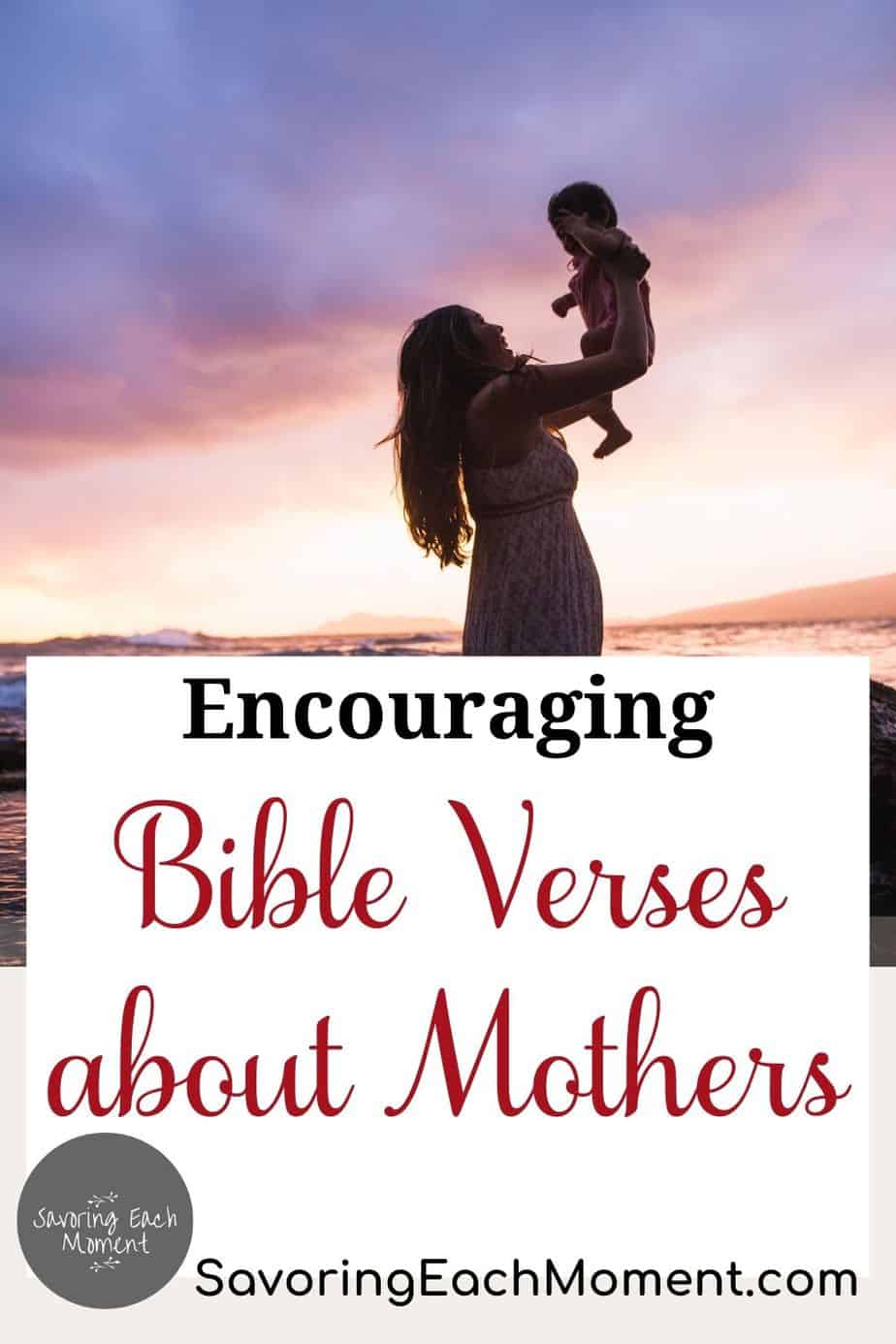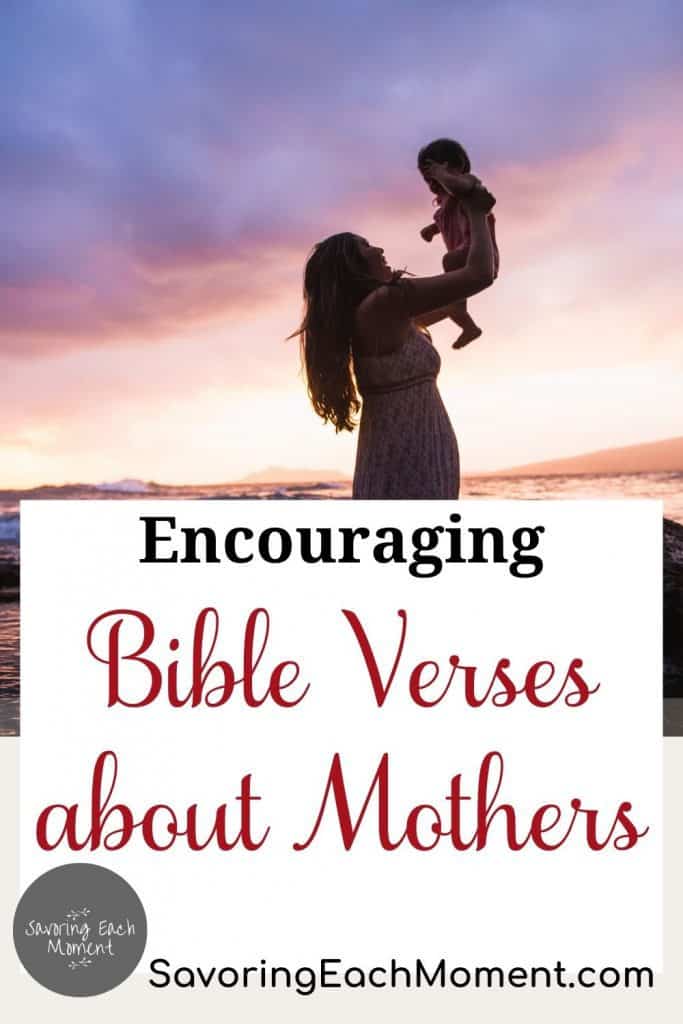 Bible Verses About Mothers and Daughters
Mothers should be an example to their daughters of what it means to place their identity in Christ and humbly serve others.
In this Bible verse, Peter is elevating inner beauty over external appearances. Inward beauty is truly what matters to God as displayed by a life lived for Jesus.
A woman and wife is to be full of wisdom and diligent in her work.
Mothers perform mundane daily tasks with joy and vigilance. Even when you don't feel like it, God gives mothers the strength to carry on.
Promises for Mothers
Motherhood is a gift from the Lord – God created motherhood. Everything God created, He declared good. It is a gift, blessing, and opportunity to grow closer to the Lord.
Motherhood is full of grace – After a stressful day with lots of stern voices, we can remember God is present in our motherhood. We do not have to get buried under the weight of motherhood. God wants to hear about our worries. He is full of grace and forgiveness.
Motherhood is sanctifying – Motherhood might be the hardest job out there. It reveals to us our flaws and refines us in ways we never thought possible. Motherhood is sanctifying because it makes us more like Jesus. Everything we do within our family and child-rearing should be to glorify God.
RELATED: How Busy Moms Can Grow as Christians
Bible Verses About Mothers Can Encourage You Today
Know that in the midst of parenting struggles, God is at work. Seek His wisdom and rely on His strength. My hope for you is that when you are feeling discouraged, you will turn to the Bible verses about mothers and family and the promises God has for mothers.
Haley Cooper is a wife, mom, daughter, sister, and friend. Her heart's desire is to encourage other women to find and embrace their identity in Christ. You can connect with her at My One Comfort.