Do you ever feel like your prayers don't get answered and you are tired of waiting on God? Perhaps you've prayed for something for a long time and it seems like God doesn't hear your prayers. You may be asking why is my prayer not answered? Or perhaps you are looking for how to pray and get answers. Over time you may be feeling discouraged and wondering how long you should keep praying for an answer?
You may also be asking…
What the Bible says about waiting on God
What does it mean to wait on God?
Why do we wait on God?
Who in the Bible had to wait on God's answers?
This post contains some affiliate links for your convenience which means I may receive a tiny commission if you purchase through these links. Thank you for extending the support of Savoring Each Moment for Christian Moms! Please see my full disclosure policy. 
Waiting on God – Lesson's from Elijah's Faith
There are probably some things in your life that you have been praying about for years. These may be things that you believe God wants to fulfill because they are prayers for others. But for whatever reason, they have not been answered yet and you are still waiting on God. Are you praying for the right things? Will your prayers ever be answered? How long should you wait on God?
These questions in my own life led me to spend some time re-visiting the story of Elijah on top of Mt. Carmel.
Elijah was in a precarious situation. He had been in hiding for three years, waiting on God to take care of him and tell him what to do next. He was waiting on God so much that God even directed the ravens to feed Elijah three times each day. In 1 Kings 18, the Israelites had turned away from God and started worshiping idols. Because of this, there had been no rain for three years.
At the end of that time, Elijah met King Ahab in the middle of the road – in the midst of a three-year manhunt designed to find Elijah. Elijah invited Ahab and all the people as well as the prophets of Baal and Asherah to the top of Mount Carmel. This was the time to show the nation (again) who the true God was. Elijah's time of waiting on God was almost finished, or not.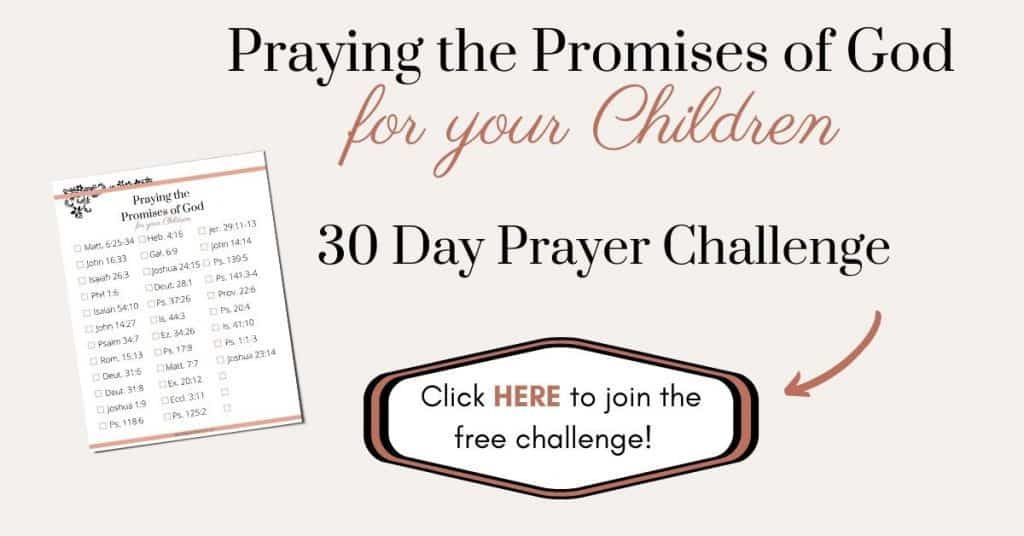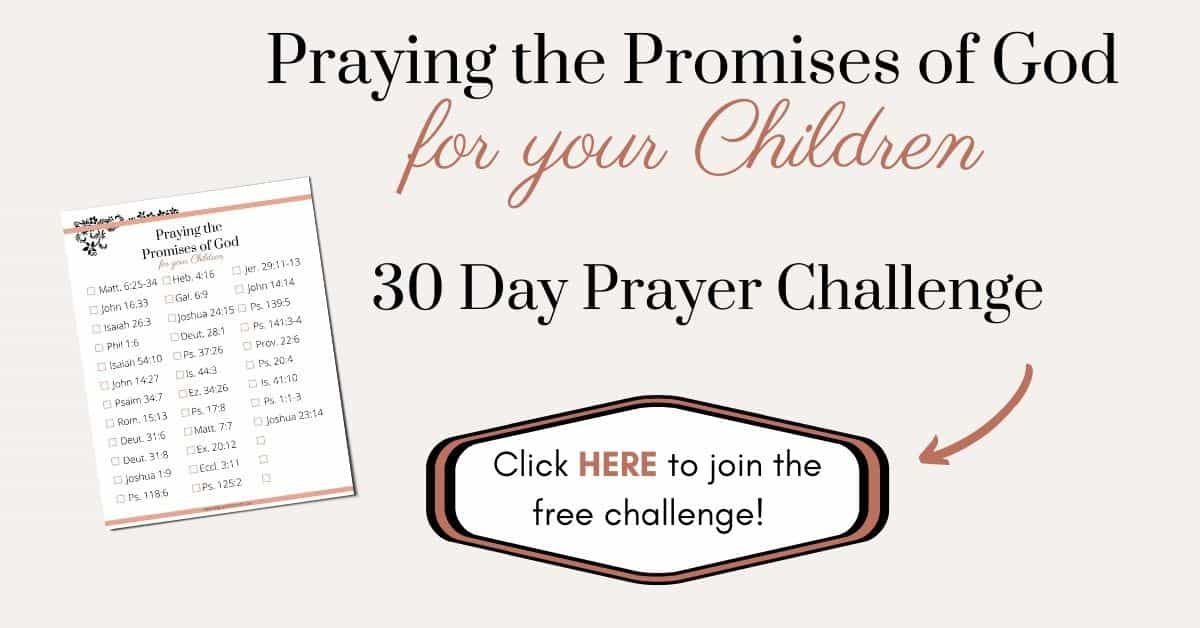 Waiting on God While Facing the Enemies
It's hard to imagine the bravery and strength it took for Elijah to attend that mountaintop meeting.  He had called the meeting by the word of God, but still, he was there alone with his servant against 950 prophets of Baal and Asherah as well as the king and who knows how many other people.  Talk about feeling intimidated. These prophets of Baal and Asherah were not fans of Elijah or God.
Elijah had been hiding from King Ahab for three years! He had been waiting for the next message from God as he waited for God to prove Himself to the people of the land. Now, he was directing a meeting with all of the men and soldiers who had been hunting for him for the past three years!
Elijah gave the people a choice – choose God or Baal. The prophets of Baal built an altar and started calling on Baal while dancing and shouting, but there was no response. Elijah started to taunt them after many hours and suggestions that perhaps Baal was sleeping, gone on a trip, or busy.
The prophets of Baal shouted louder and slashed themselves with swords and spears until they were bleeding. This continued the entire day until it was close to the time for the evening sacrifices. The prophets were surely exhausted from all their activity throughout the heat of the day.
Waiting on God While Praying for Rain
Elijah then called the people to come closer as he took twelve stones and quietly rebuilt an altar to God. This scene is quite the contrast to the rest of the day. One man quietly hefting the stones into place compared to 950 prophets shouting for Baal. Then Elijah dug a trench around the altar. He laid the wood on the altar and added the offering.
At this point, it would seem that all was in readiness, but Elijah surprised the watching throng by asking the people to bring four large jars with water and pour it over the offering and wood. He asked them to do this three times so that there was so much water on the wood and the altar that it ran down and filled the trench with water. (1 Kings 18)
The Bible doesn't say how far the people had to go to get water from the top of the mountain, but since there had been a drought for three years, they probably had to hike all the way down the mountain to find water.
This took time and provided the people time to think about the day's events and also about what Elijah was doing. They had time to remember the evening sacrifices they had been involved with as children or stories their ancestors had told them. It gave them time to pause and wait on God to display a miracle.
Once the trench was filled, Elijah stepped forward and began to pray. He told God he had been faithful and done all that God had asked. Then he asked God to answer his prayers so the people would turn back to Him.
You probably know the rest of the story. Fire falls from heaven and burns up the sacrifice, the wood, the stones, and even the water in the trench. There is no doubt that this is an act of God. With that much water on the wood and the altar, Elijah could not have started the fire himself.
The people immediately fall to the ground and acknowledged that the Lord is God.
This could have been the end of the story. "…And the Israelites followed God for the rest of their days." But, that is not the ending in the Bible. Elijah told the people to seize the false prophets and take them to the valley to destroy them. Then Elijah told King Ahab to "eat and drink, for there is the sound of heavy rain." (v. 41)
RELATED: How to Know God's Will When You are in a Period of Waiting
Waiting on God – Elijah's Seven Prayers for Rain in 1 Kings 18
Meanwhile, Elijah climbed back up to the top of the mountain and began to pray again. He asked God for rain. He had told King Ahab that there would be heavy rain, and in faith, Elijah could hear the rain coming.
But, even with the promise of rain, Elijah prayed. He continued his actions in faith that God would answer his prayer. He sent his servant to go toward the sea but the servant returned without seeing any indication of rain. Elijah repeated this exercise seven times!
And he continued to wait on God!
Finally, the seventh time, the servant returned with news that there was a small cloud coming up from the sea. Elijah sent the servant to the king and told him to hitch his chariot and hurry down the mountain before the rain came.
For three years, the land had been in a severe drought as a direct result of the people turning away from God. They had been waiting for the rain. But at this moment, Elijah had faith to hear the rain coming. He knew the rain had been withheld because of the people's path away from God and now that they had returned to God, the rain would return.
Elijah had faith to send his servant to the sea seven times to keep looking for the rain cloud. He was certain that it would come. Then, when the tiniest cloud appeared on the horizon, he knew that there was heavy rain coming and coming quickly. The time of waiting on God for the rain had come at last!
3 Lessons from Elijah in 1 Kings 18 – How to Wait on God
There are three specific lessons from this story about Elijah about what to do while you are waiting on God. Lessons that can be applied to your prayer life today. These lessons can help encourage you when you feel like you've been waiting for God and praying for rain but the answers haven't come yet.
Rain was a necessity of life.  Without rain, the crops didn't grow, the livestock died, and people died.  There was no food without rain.  The rain represented the blessings of heaven to provide for the needs of the people.  When the blessings of heaven had stopped, it was a signal to the people that they were not following God's commands.
Elijah Listened and Followed God's Commands Even While he Waited on God
Elijah was listening to God when he was told to tell the King there would be no rain and continued to listen when it was time to tell the King the drought was over. He was listening and willing to follow God's command.
Sometimes it would be so much easier if God would just speak to you so you could hear Him. You would gladly follow His leading if only you knew what His leading was! If only you didn't have to wait for God's answers.
But perhaps, you are telling God what you want Him to tell you rather than really listening to him. It takes time and practice to listen to God. You can only listen to God's leading if you spend time with Him, searching through the Bible for promises that He will hear and answer your prayers. And then wait for God to answer your prayers.
Elijah claimed God's promise of rain, so he had faith to continue praying for that promised rain.  As you pray for specific people or situations, look for those promises of God and claim them as you pray.  When you pray, claiming God's promises you know that you are praying for God's will.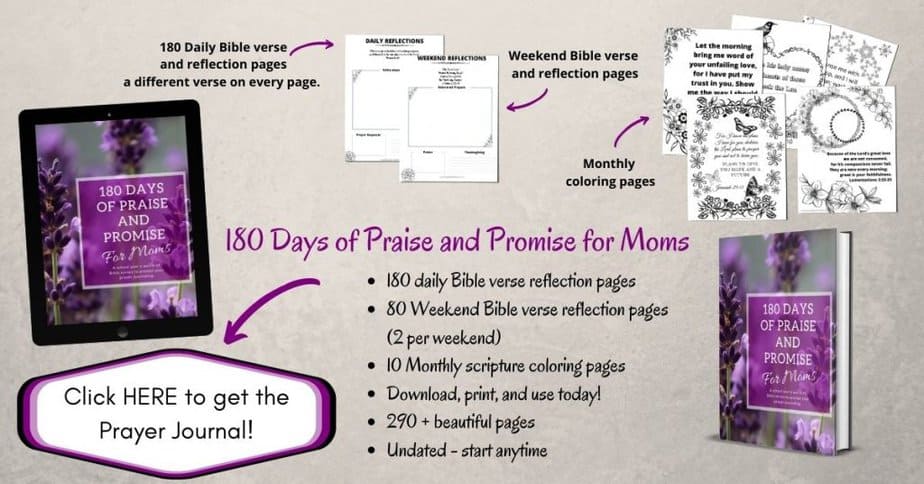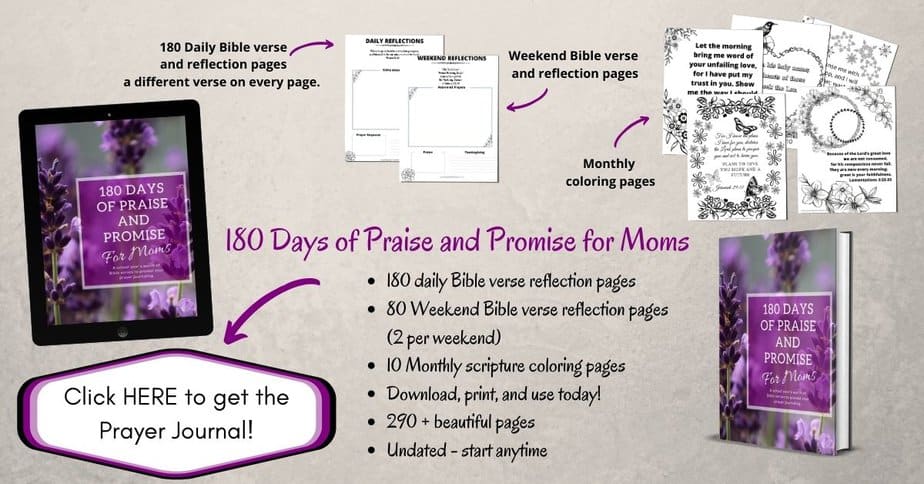 Elijah Stood up for What Was Right While Waiting for God
Because of his relationship with God, Elijah was willing to stand up for God in front of 950 prophets as well as in front of the community who had turned against what he was supporting – God. He trusted God so much that he was willing to wait for God to show the people the truth and protect him in the process.
Personally, I have a hard enough time standing up in front of people who are supporting me let alone in front of the enemy or those who are doing things that are wrong. But Elijah knew that God was faithful. He knew that God would take care of him and that God's name was on the line.
Because of Elijah's faith and trust, he was able to stand up for the right and bring the nation of Israel back to an awareness of God. He was used by God in a mighty way.
This wasn't something that one morning, Elijah decided to do on his own.  He had spent the last three years hiding in the wilderness being fed by ravens.  He had spent time with God and had been totally and completely dependent on God for every need he had.  He was essentially homeless for 3 years waiting for God.
Elijah Kept Praying While He Waited on God
It probably could have been easy for Elijah to quit praying. To run off the top of the mountain and just disappear into the wilderness again when the rain didn't come the first few times he prayed.
Elijah had just ordered the deaths of all of the false prophets and the people were following his direction. People were watching what he did and said.
But Elijah didn't give up or lose hope. He knew that God had promised rain and IF God promised rain, the rain would surely come. He spoke to the king with confidence when he told him to eat and prepare for heavy rain.
Elijah spoke to his servant in faith when he asked him to look for the cloud and then asked him again, six more times. He didn't give up after the long day on the mountain top because his job was not finished.
Elijah knew that God would send the rain. God had already told him that the rain would come. That's why they had called this meeting! He knew he couldn't dictate God's plan but had to wait for God to provide the rain.
---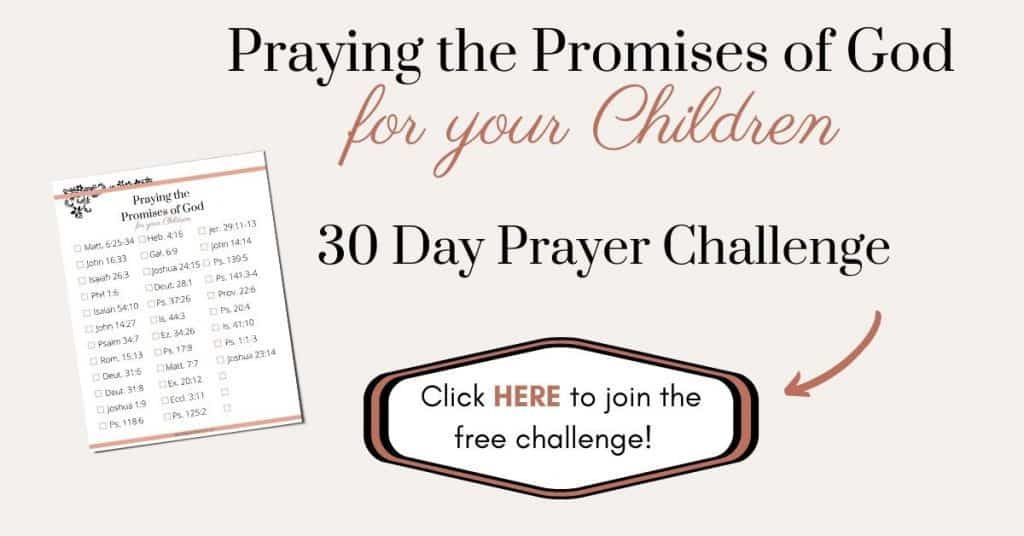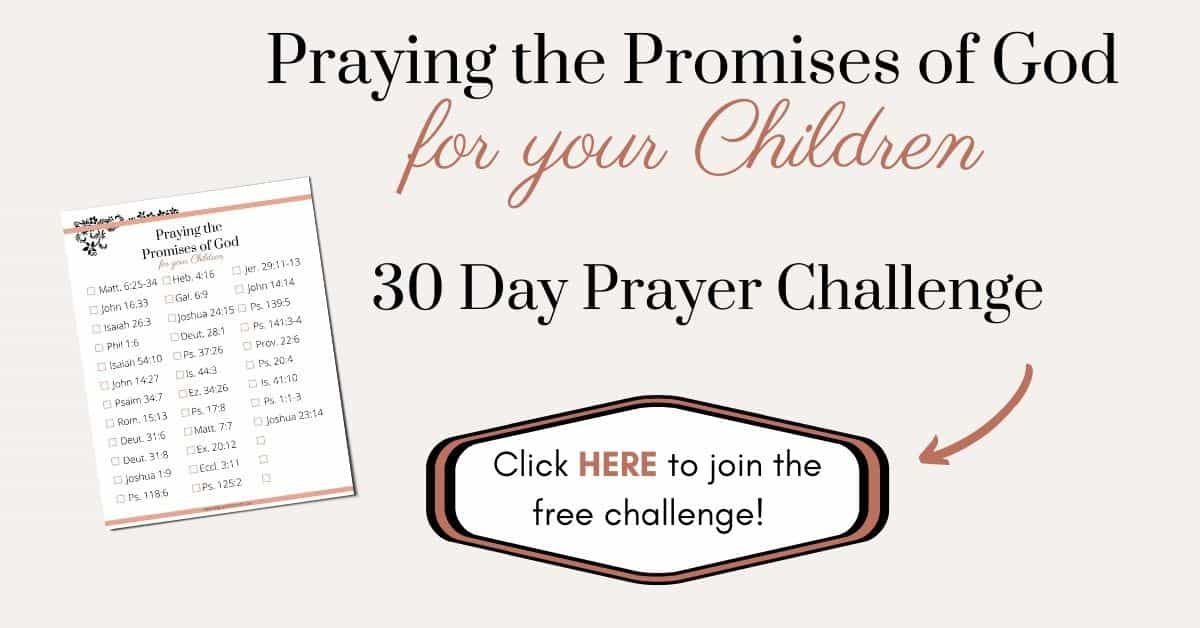 ---
Benefits of Waiting on the Lord – Applying Elijah's Prayers to Your Own Prayer Life
You may be thinking that there aren't a whole lot of benefits from waiting on the Lord. But Elijah's story would offer a different perspective. On his own, Elijah couldn't have hidden in the wilderness for three years without having food.
He could not have caused a fire to come down from Heaven and burn up the water and the stones under the sacrifice. Elijah couldn't have caused the rain to stop or start.
The benefit of waiting on God was that Elijah knew without a shadow of a doubt that he served a mighty and powerful God. He knew for certain that if God could do these things, God could provide for any other thing he might need.
When you pray for something while waiting for God to answer your prayers, you will receive benefits from waiting on the Lord. Those benefits will include a focused clarity on just Who is in control of your life. Another benefit is learning to pray consistently even when you don't see quick answers. This can deepen your prayer life and your relationship with God.
As you pray through waiting on God, you will have the opportunity to give these prayers, worries, and concerns over to God and allow Him to carry the burden for you.
What to do While Waiting on God
Today, what is keeping you from praying for rain and living a life of listening to God? What is holding you back from believing that the God of 1 Kings 18 has heavy rain stored up for you? Are you faithfully following Him and living a life of expectation – waiting and looking for His blessings? Are you continually praying for rain and waiting on God?
Sometimes, it seems like we pray for the same things for a long time. Just like Elijah prayed over and over for the rain. In actuality, Elijah had probably been praying for rain for three years. He was away from home, living in the wilderness, waiting for the birds to bring his meals each day.
One of the best ways to keep track of your prayers is to write them down and date the requests. Then as you continue to pray for those requests, you will start to see God's answers.
It is easy to forget the answers to prayer unless we write them down and keep track. This helps build your faith and gives you something to look back at to see how God has led you and provided for your needs. It makes waiting on God less difficult as you look back over how He has provided and taken care of you in the past.
Write down those years in the wilderness when God fed you with ravens and kept you safe.  Write down the answers you have received after waiting on Him.  Look for those promises that God has given in the Bible and start claiming those Bible promises as you pray for your children.
Keep praying for rain! Keep watching for those rain clouds. Keep your eyes fixed on Jesus and His answers to your prayers.
Waiting on God Scriptures
When you are feeling discouraged, you need to arm yourself with scriptures to encourage and strengthen you. Waiting on God scriptures can provide you with promises to hold onto. Just like Elijah knew that God had promised rain, you can wait on God in confidence by claiming His promises. These waiting on God scriptures will encourage you in your waiting time. Read them often and claim them as you wait on God's answers.
Isaiah 40:31
Psalm 27:14
Psalm 5:3
Psalm 33:20
Psalm 37:7
Psalm 40:1
Jeremiah 29:11-13
Psalm 130:5-6
Deuteronomy 1:30
Isaiah 59:7
What to do with Waiting on God Scriptures
The best thing to do with the Bible promises that speak to you and encourage you when you are waiting on God is to surround yourself with these promises. As you are reading your Bible, circle the verses that speak to you, and search for promises that apply to the situations you are going through. Memorize some promises and repeat them often as you are feeling discouraged or overwhelmed.
Another way you can use waiting on God scriptures to keep you focused on God's promises is to write the verses on index cards or sticky notes and place them on your bathroom mirror, your steering wheel, on your kitchen cabinets, or anywhere that you will see them often.
Finally, claim these waiting on God scriptures as promises for your situation! God's promises are timeless.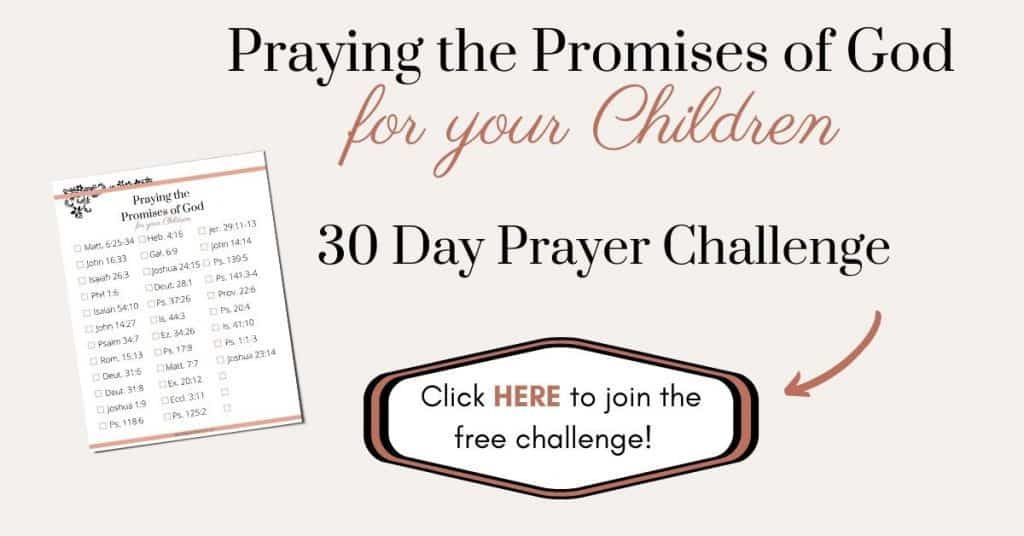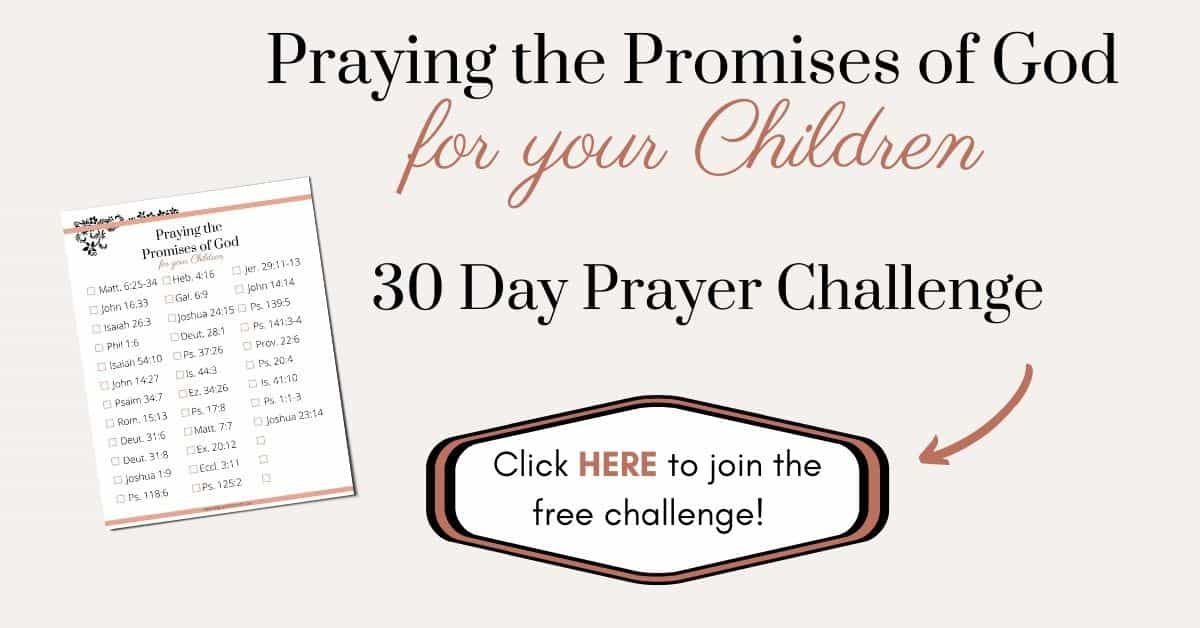 You may also like these posts…
---
❣ Sign up to get our weekly email filled with encouragement, ideas, and support for moms raising kids who love Jesus! ❣