Even when you try to "do not worry about anything" and remember God is in control, worry has a way of sneaking into your thoughts when you aren't looking! Here are 3 practical ways to give your worries to God.
You've probably heard the song or phrase "don't worry, be happy." This sounds wonderful until you have something that is really important to you but you can't easily change the outcome. It can be easy to tritely say "do not worry about anything" and here's a Bible verse, but your life is filled with uncertainties.
There are many things in life that you cannot control one bit and that tends to create anxiety and allow for worries and concerns to creep into your thinking. Learning how to give your worries to God will help you live a life with less fear. Learning how to continually keep giving your worries to God takes time and practice, and then more practice.
When someone tells you "do not worry about anything", claiming Bible verses can certainly help you to keep things in perspective, but it takes intentional effort and persistent focus to let go of anxiety, fear, and worries and give them over to God. Giving your worries to God is an intentional process!
You may also be wondering:
How do you not worry and feel anxious?
What does God say about worry?
How do you give your worries to God?
How can you overcome fear and worry?
This post contains some affiliate links for your convenience which means I may receive a tiny commission if you purchase through these links. Thank you for extending the support of Savoring Each Moment for Christian Moms! Please see my full disclosure policy. 
Do Not Worry About Anything – Giving Your Worries to God
A few years ago my daughter and I went to the grocery store. We lived in the mid-west and winter was in full swing.
Once we stepped into the entrance of the store, I immediately saw a beautiful display of African violets.  They were all in bloom in a variety of pinks, purples, and blues.  They were a total contrast to the white outside.
We had recently moved and I had given all my flowers away. Our money was very tight, but when I saw the violets I sighed a deep sigh. I wanted a new violet very much!
A $2 plant is a very small thing and not something to really worry about. But how many big things are in your life and seem like they are just too big for you? How do you stop worrying about everything and start trusting that God has a plan for your life?
Do Not Worry About Anything Bible Verses
The Bible is filled with stories and reminders about God's providence and His answers to prayer. God shut the lions' mouths while Daniel was in the lion's den. He opened the prison doors for Peter when he was in jail. He raised Jairus' daughter from the dead.
All of these stories are times when the participants could have spent all of their time worrying. Consumed with anxiety and fear, they might have missed out on the miracle God was working in their lives.
The Bible gives us some insight into the life of Joshua. While it doesn't say that he was worrying about anything, God reminds Joshua (many times) to be strong and courageous which is the opposite of anxiety, fear, and worry. Read more about Joshua here.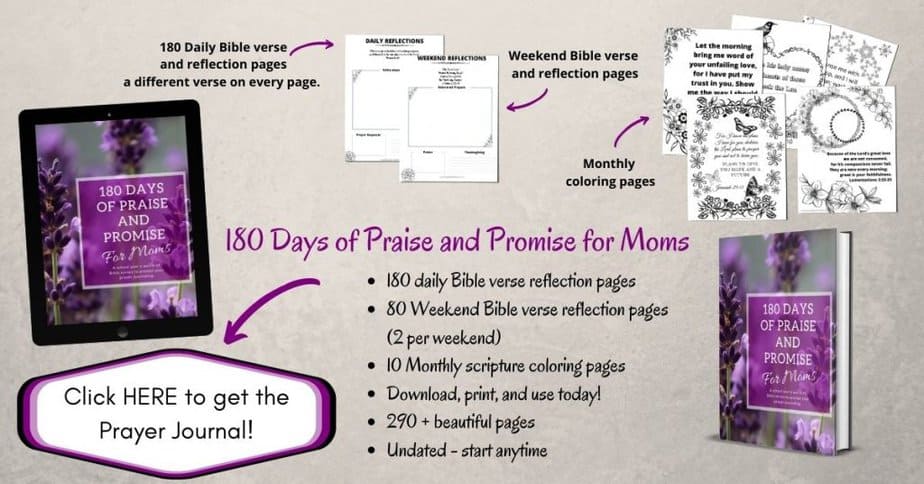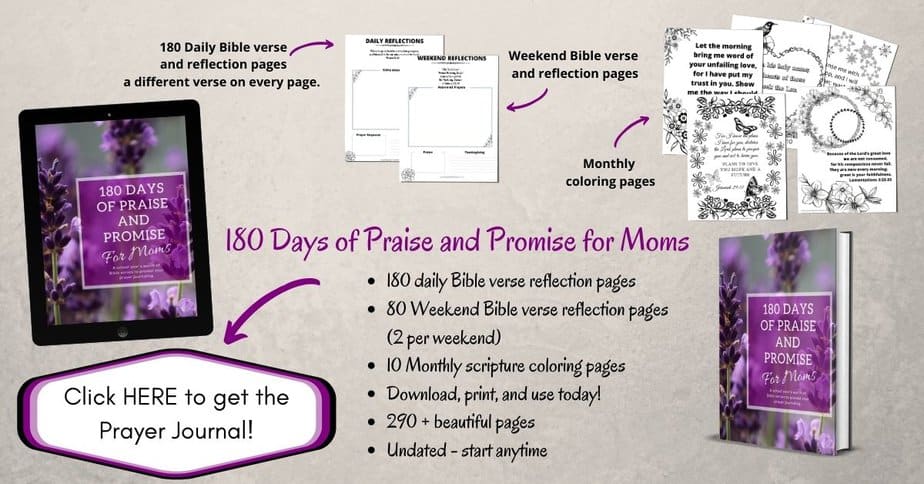 What the Bible Says About Giving Your Worries to God
---
"Therefore I tell you, do not worry about your life, what you will eat or drink; or about your body, what you will wear. Is not life more than food, and the body more than clothes?

26 Look at the birds of the air; they do not sow or reap or store away in barns, and yet your heavenly Father feeds them. Are you not much more valuable than they? 27 Can any one of you by worrying add a single hour to your life[a]?

28 "And why do you worry about clothes? See how the flowers of the field grow. They do not labor or spin. 29 Yet I tell you that not even Solomon in all his splendor was dressed like one of these.

30 If that is how God clothes the grass of the field, which is here today and tomorrow is thrown into the fire, will he not much more clothe you—you of little faith?

31 So do not worry, saying, 'What shall we eat?' or 'What shall we drink?' or 'What shall we wear?' 32 For the pagans run after all these things, and your heavenly Father knows that you need them.

33 But seek first his kingdom and his righteousness, and all these things will be given to you as well.

34 Therefore do not worry about tomorrow, for tomorrow will worry about itself. Each day has enough trouble of its own.

Matthew 6:25-34 NIV
---
If you are looking for some additional verses to remind you not to worry about anything and giving your worries to God, here are 30 verses to remind you not to worry.
---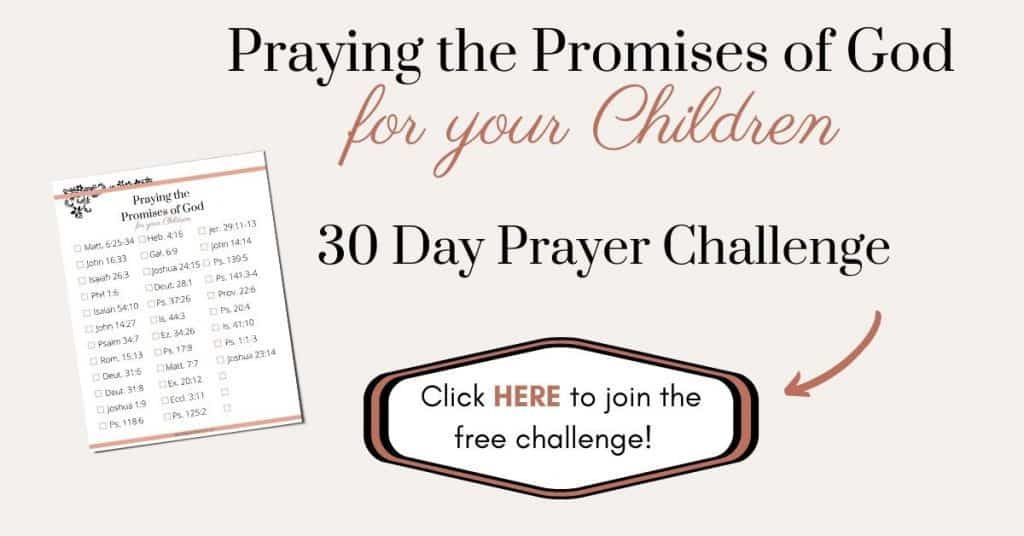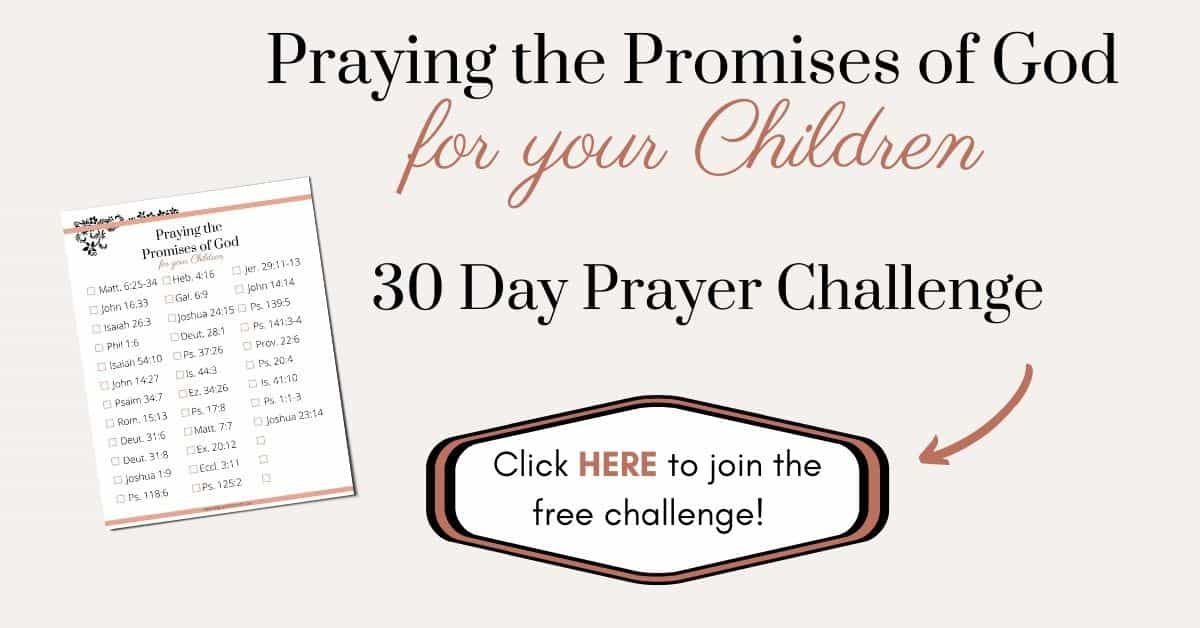 ---
Giving Your Worries to God – The Day God Gave me Flowers
The next week when I returned to the store I had prayed that God would help our grocery money to stretch and that I would have enough money to buy a flower.  When we checked out I really wasn't surprised when the checker gave me $2.25 back! 
We pulled out of the checkout lane with our full cart of bagged groceries, my heart was overwhelmed as I thought about this answer to prayer. God is a Master at taking care of our needs even with $2 on a wintry day!
When you intentionally give your worries to God, He will take care of those situations for you. It may not happen overnight, and the outcome may not be what you were expecting, but giving your worries to God whether they are big or small transfers the worry of those things to Him.
What is the meaning of Do Not Worry About Anything in the Bible
When you read verses that tell you do not worry about anything, you need to understand the reason behind that.
God has created you and loves you so incredibly much. He is able to handle any situation in your life and your time spent worrying does nothing to change the outcome. God knows the end from the beginning and He has a plan for you!
---
For I know the plans I have for you," declares the Lord, "plans to prosper you and not to harm you, plans to give you hope and a future.

Jeremiah 29:11
---
God wants you to put your trust in Him and allow Him to do the work in your life. Ask Him to take away your worries and to help you to rely fully on Him. Ask Him to provide for your needs whether they are big or small. By giving your worries to God, you are giving Him permission to work on your behalf.
God knows the individual needs you have and He has promised to give you "the desires of your heart" (Ps 37: 4-6) when you commit your ways to Him. But sometimes you may have the tendency to believe what other people think to take precedence over what God thinks of you.
He values you so much more than rubies or diamonds and yet you may forget to ask Him to be a part of your life each day!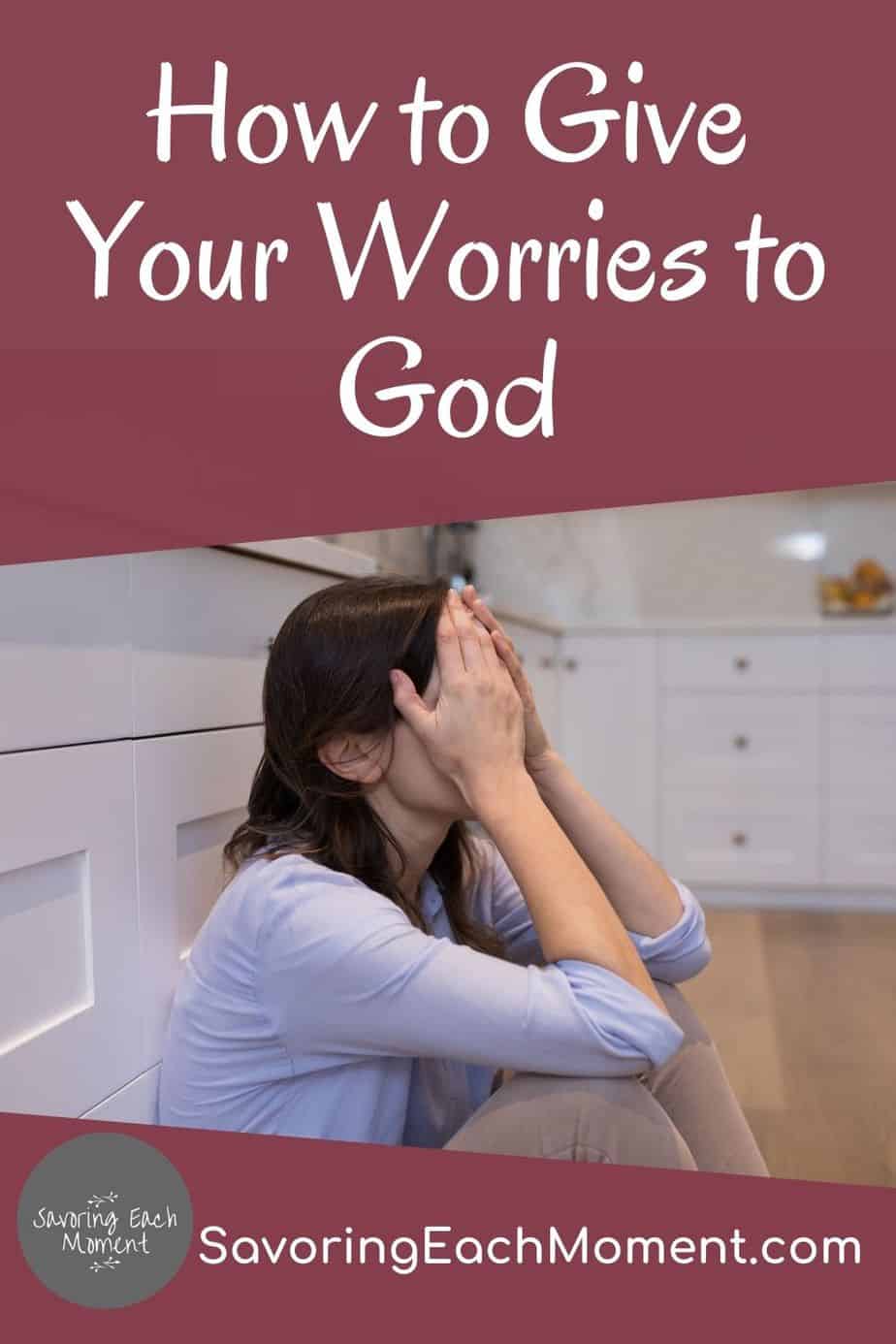 3 Steps to Giving Your Worries to God
My little violet sat on the kitchen counter as a daily reminder of how much God desires to be a part of everyday life. That day, God sent me flowers to remind me that I could give my worries to Him. In the little or big things, He could handle them all.
God wants you to come to Him with even the seemingly insignificant things of life so that He can bless you beyond your dreams! He wants to hold your worries and concerns while He is preparing a beautiful future for you.
Record Your Prayer Requests and God's Answers
Whenever you feel like you are worrying about something, write it down in your prayer journal and begin to pray about it. Put a date on your prayer request and then sit back to see how God will answer your prayer.
When you see Him answering your requests, write those answers down in your prayer journal so you can go back and remember how God has provided for you in the past. Read back over the answered prayers in your journal often to encourage and remind you that God will take care of this situation as well.
If you don't have a prayer journal to record your requests, you can get this beautiful journal today!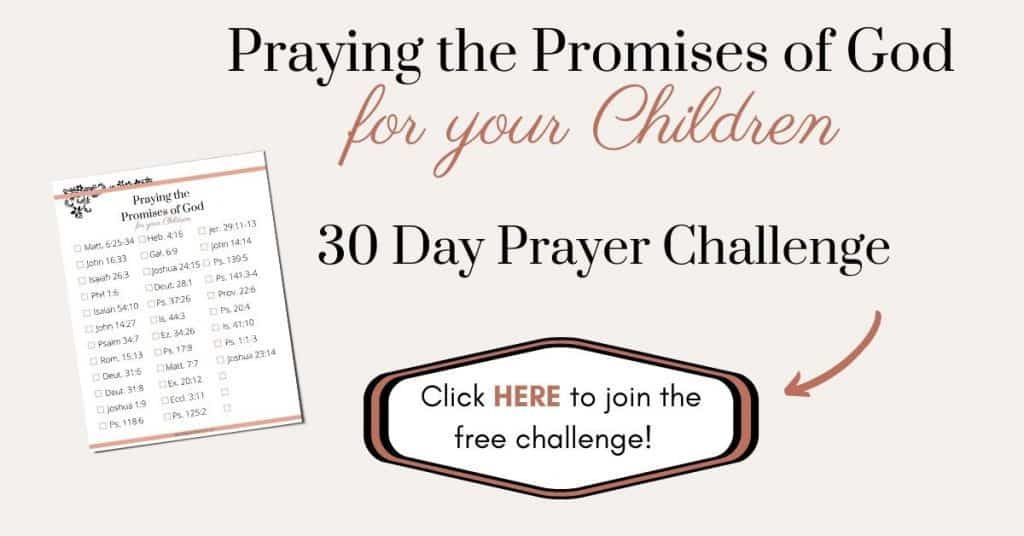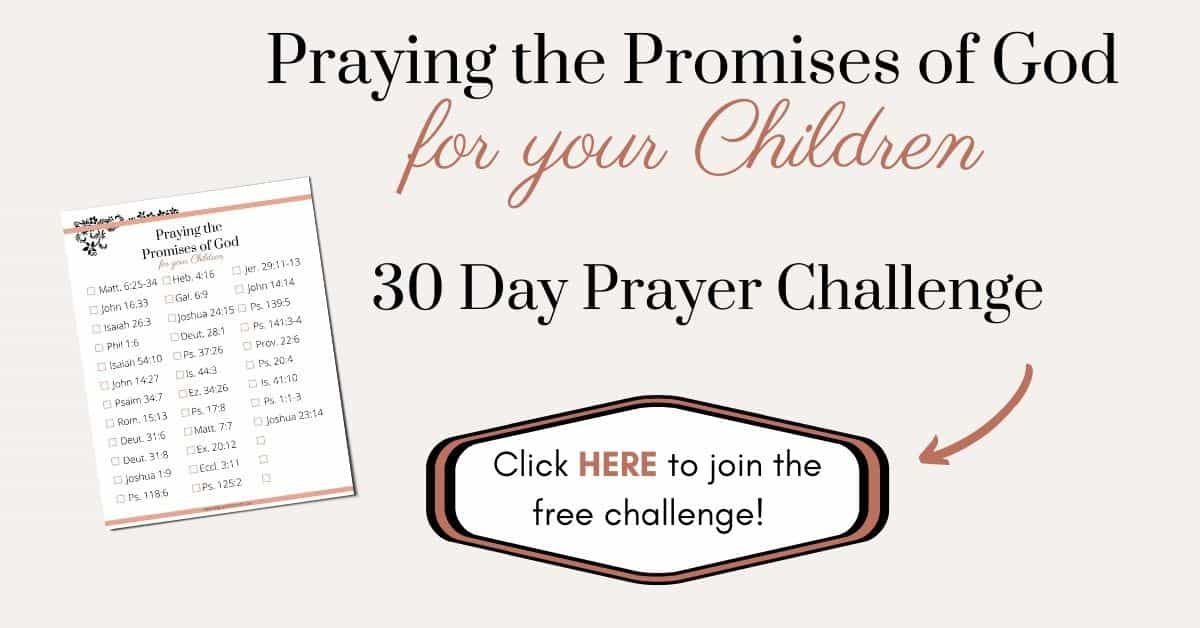 Claim God's Promises to Reduce Your Worries
Search for specific Bible verses to claim for the things that you are worrying about. There are hundreds of promises in the Bible. Find them, claim them, and hold them close to your heart when you feel the worry creeping in.
Related: 30 Verses to Help you Not to Worry
You do not need to worry about anything because you know that God can take care of you. You are loved beyond measure! Whether it's something small or something huge, God is bigger than all of your worries!
It is safe to give your worries to God because he has promised to take care of you.
Related: 31 Bible Promises to Claim for Your Children
When you see how God has answered your prayers, share those stories with others. When you see how God has provided for your needs, tell the stories to your children, your friends, and your neighbors.
Encourage someone else with God's answer to your prayers. Remind them that they also do not need to worry about anything.
Let your faith grow and expand as you remember yesterday's answers. Look back on those answers and use them to help you not worry about anything. Let go of your anxiety, fear, and worries. God already has the answer!
Related: Learning How to Trust God's Plan
---
Give Your Worries to God – Conclusion
No matter how big or small the things in life seem, God is able to provide for your needs and take care of your problems. Often we think that there is only one way to answer a need, but God has a thousand ways where we often see no way out.
Learning to give your worries to God will help you live a happy and satisfying life. Knowing that you do not have to worry about anything because God is able to provide takes a huge weight off your shoulders.
Will you still struggle with worry? Certainly! It is a tool of the devil to get you to distrust God and to think that you need to control everything yourself. Worry saps you of energy, health, and joy. God offers peace, joy, and comfort knowing that He is able to do more than we could even imagine. Start giving your worries to God today.
And my God will meet all your needs according to the riches of his glory in Christ Jesus.

Philippians 4:19
Join the conversation below…
When have you seen God provide for your needs? Do you keep a prayer journal to record these answers to prayer? Have you ever worried about something that never ended up happening? What strategy do you use to give your worries to God?
Let us know in the comments below. I'd love to hear your story!
---
You may also like these posts…
---
❣ Sign up to get our weekly email filled with encouragement, ideas, and support for moms raising kids who love Jesus! ❣
---
❣ Sign up to get our weekly email filled with encouragement, ideas, and support for moms raising kids who love Jesus! ❣