Joy can mean different things to different people. These Bible verses about joy indicate that joy is a choice and a result of happiness, gratefulness, and thanksgiving. Each one of these Bible verses about joy has a story behind it and a deeper context to explore. Take some time to look up each of these Bible verses about joy and read the verses or chapters before and after the verse to understand the whole story about joy in each situation.
We often equate joy with the opposite of sadness or sorrow. Some of these Bible verses about joy show that joy and sadness can happen at the same time because we know God loves us even in the midst of difficult and trying times.
Merriam Webster's dictionary defines joy as a feeling of pleasure or happiness that comes from success, good fortune, or a sense of well-being. As you read the following Bible verses about joy, you can also enjoy the feeling of happiness knowing that God has blessed you and is taking care of you. You can live a joy-filled life with Jesus in your life.
This post contains some affiliate links for your convenience which means I may receive a tiny commission if you purchase through these links. Thank you for extending the support of Savoring Each Moment for Christian Moms! Please see my full disclosure policy. 
My Joy Comes From the Lord
These Bible verses about joy tell about the joy that comes from knowing the Lord. With a relationship with Jesus, you can experience joy even when you are going through challenges and struggles. Joy can come from knowing that God is just and He is always at your side, strengthening you and encouraging you.
1 Chronicles 16:33 Let the trees of the forest sing, let them sing for joy before the Lord, for he comes to judge the earth.
Job 8:21 He will yet fill your mouth with laughter and your lips with shouts of joy.
Psalm 5:11 But let all who take refuge in you be glad; let them ever sing for joy. Spread your protection over them, that those who love your name may rejoice in you.
RELATED: Praying Through the Psalms
Fullness of Joy
The idea of the fullness of joy is made complete when you know and understand God's love for you. His plan for you is to help you grow closer to Him. As you experience His love and recognize that God is working in your life, you will be able to experience the fullness of joy or the complete joy that comes in knowing that you are truly and deeply loved by God.
Psalm 16:11 You make known to me the path of life; you will fill me with joy in your presence, with eternal pleasures at your right hand.
Psalm 19:8 The precepts of the Lord are right, giving joy to the heart. The commands of the Lord are radiant, giving light to the eyes.
Psalm 30:11 You turned my wailing into dancing; you removed my sackcloth and clothed me with joy,
Luke 15:7 I tell you that in the same way there will be more rejoicing in heaven over one sinner who repents than over ninety-nine righteous persons who do not need to repent.
Psalm 126:5 Those who sow with tears will reap with songs of joy.
RELATED: Trusting God's Plan
RELATED: Joyful and Grateful: A 52 Week Keepsake Journal for Kids and Parents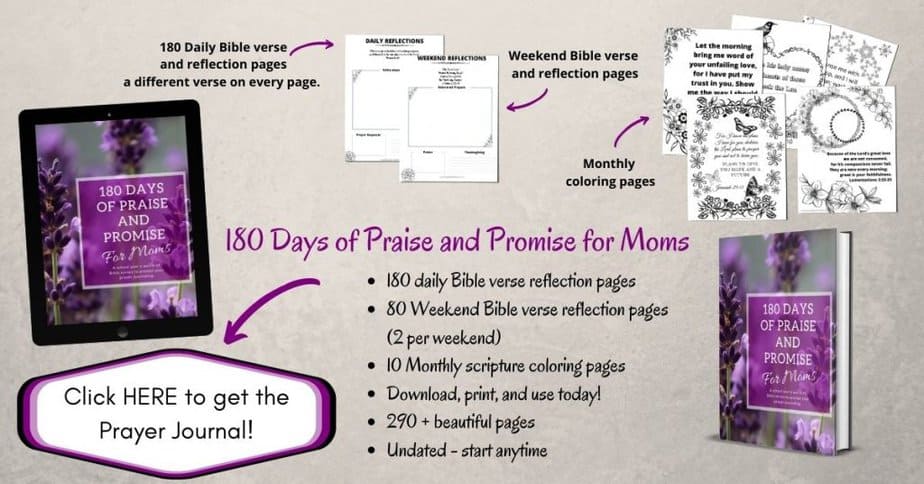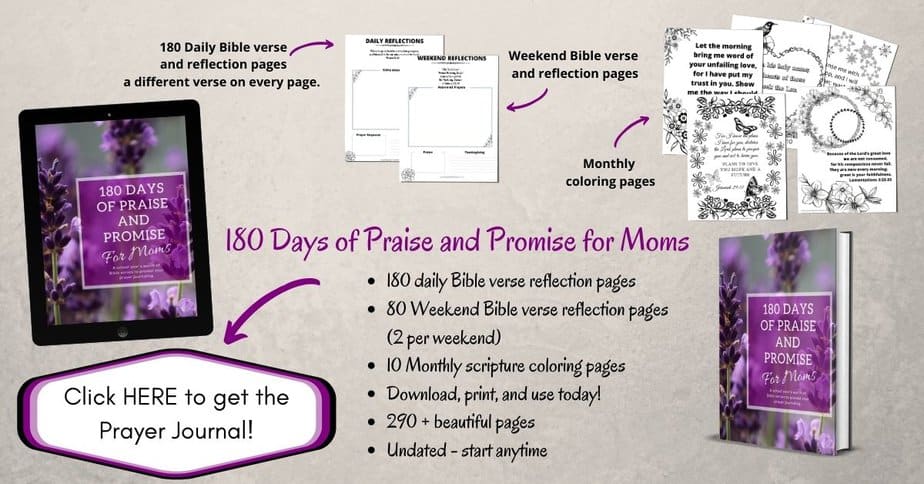 Joy Comes in the Morning
There are many verses in the Bible that talk about joy coming in the morning or after a difficult trial. These verses can be an encouragement to you if you are struggling in a situation that doesn't feel very joyful. The struggle will not last forever and God will help you to see joy in the morning.
Psalm 30:5 For his anger lasts only a moment, but his favor lasts a lifetime; weeping may stay for the night, but rejoicing comes in the morning.
Psalm 90:14 Satisfy us in the morning with your unfailing love, that we may sing for joy and be glad all our days.
Psalm 51:12 Restore to me the joy of your salvation and grant me a willing spirit, to sustain me.
Psalm 65:8 The whole earth is filled with awe at your wonders; where morning dawns, where evening fades, you call forth songs of joy.
Psalm 96:12 Let the fields be jubilant, and everything in them; let all the trees of the forest sing for joy.
Psalm 126:6 Those who go out weeping, carrying seed to sow, will return with songs of joy, carrying sheaves with them.
Isaiah 35:10 and those the Lord has rescued will return. They will enter Zion with singing; everlasting joy will crown their heads. Gladness and joy will overtake them, and sorrow and sighing will flee away.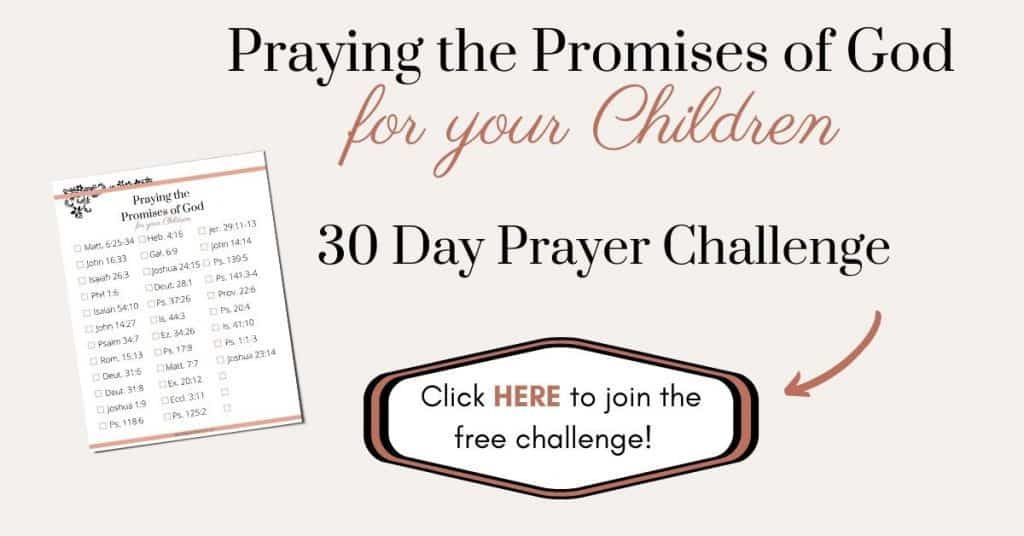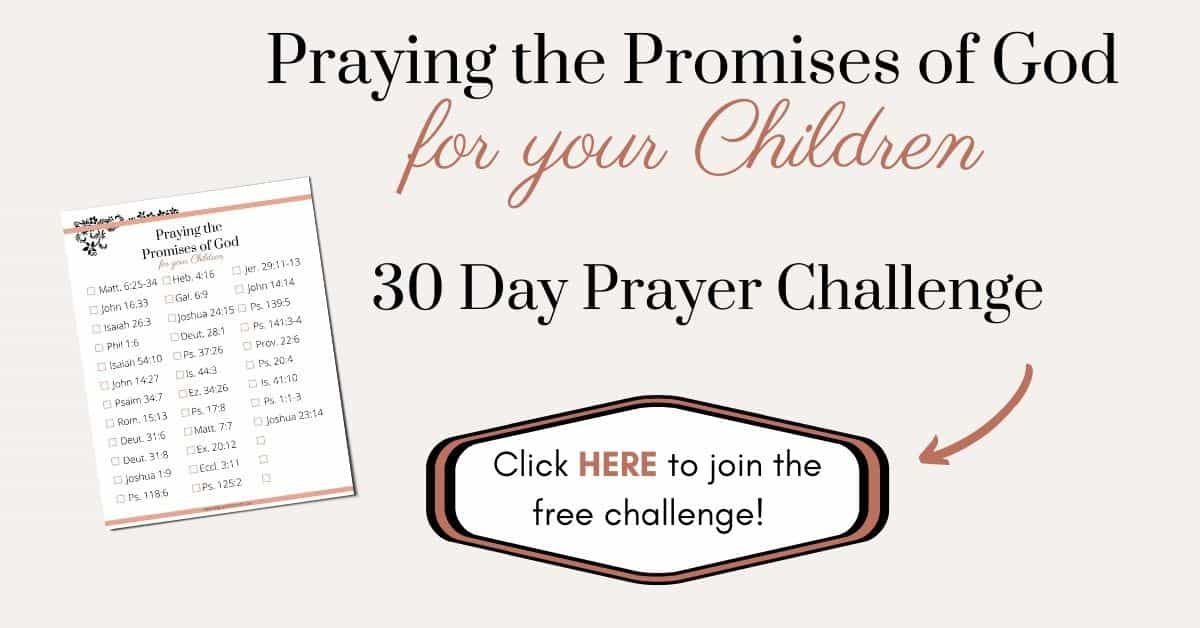 The Joy of the Lord is My Strength
Often in life, the trials and struggles are exhausting. The joy of the Lord can give you strength as you carry on, living in His blessings and in His will.
Nehemiah 8:10 Nehemiah said, "Go and enjoy choice food and sweet drinks, and send some to those who have nothing prepared. This day is holy to our Lord. Do not grieve, for the joy of the Lord is your strength."
Psalm 47:1 Clap your hands, all you nations; shout to God with cries of joy.
Psalm 71:23 My lips will shout for joy when I sing praise to you— I whom you have delivered.
Psalm 126:3 The Lord has done great things for us, and we are filled with joy.
Isaiah 12:3 With joy you will draw water from the wells of salvation.
Isaiah 55:12 You will go out in joy and be led forth in peace; the mountains and hills will burst into song before you, and all the trees of the field will clap their hands.
Habakkuk 3:18 yet I will rejoice in the Lord, I will be joyful in God my Savior.
Luke 2:10 But the angel said to them, "Do not be afraid. I bring you good news that will cause great joy for all the people.
Luke 6:23 "Rejoice in that day and leap for joy, because great is your reward in heaven. For that is how their ancestors treated the prophets.
John 16:24 Until now you have not asked for anything in my name. Ask and you will receive, and your joy will be complete.
John 17:13 "I am coming to you now, but I say these things while I am still in the world, so that they may have the full measure of my joy within them.
Romans 12:12 Be joyful in hope, patient in affliction, faithful in prayer.
Romans 15:13 May the God of hope fill you with all joy and peace as you trust in him, so that you may overflow with hope by the power of the Holy Spirit.
Galatians 5:22-23 But the fruit of the Spirit is love, joy, peace, forbearance, kindness, goodness, faithfulness, gentleness, and self-control. Against such things there is no law.
3 John 1:4 I have no greater joy than to hear that my children are walking in the truth.
RELATED: Lessons of Courage from the Life of Joshua
RELATED: Under the Shadow of His Wings Prayer Journal
Bible Verses About a Joyful Heart
As you read these Bible verses about a joyful heart, let them sink in and allow your mind and heart to accept the joy of the Lord. Think of the blessings you have received today, this week, this month, and this year. Thank God for the gift of salvation, forgiveness, and protection, and enjoy the peace and joy that come from knowing that you are infinitely loved by an immortal and invincible God. Let the joy of the Lord be your strength today.
You may also like these posts…
---
❣ Sign up to get our weekly email filled with encouragement, ideas, and support for moms raising kids who love Jesus! ❣
❣ Sign up to get our weekly email filled with encouragement, ideas, and support for moms raising kids who love Jesus! ❣