You've landed here because you've searched for printable daily prayer journals or daily prayer journal pdf most likely. This post has a whole lot of different printable prayer journals that are ready for you to press the print button and get started using.
Spending time in prayer shouldn't feel like just another thing you have to do each day to check off your list. Rather, it should be a treasured time each day that you love to spend with God. Finding a printable daily prayer journal that appeals to you will make this process easier to make into a habit.
If you have used a printed prayer journal for moms before, you may have found that it helps you be consistent each day, OR, you may have used it faithfully for a few days and then it got lost in the shuffle and forgotten.
The Best Printable Daily Prayer Journals for Women
This post contains some affiliate links for your convenience which means I may receive a small commission if you purchase through these links. Thank you for extending the support of Savoring Each Moment for Christian Moms! Please see my full disclosure policy. 
Finding the best prayer journal for you is really quite easy. The one that you will use is the best one for you! That's it. You can purchase or print 101 different prayer journals for moms, but if they aren't journals you are going to use, then they are a waste of time and money.
In order to consistently use your prayer journal, you need a prayer journal that appeals to you. You like the colors, the feel of the cover and paper, a pen or pencil that you like to write with, and a dedication to scheduling time each day.
That's it. It's that simple. You don't need 500 different colored markers and 307 rolls of washi tape. Just consistent time in your schedule and the simple tools you need.
So let's move on to finding the best prayer journals for women.
Premium Daily Prayer Journal Printables
If you are looking for a daily prayer journal in pdf format or a printable daily prayer journal, there are lots of really beautiful options.
180 Days of Praise and Promise Prayer Journal for Moms
This beautiful printable prayer journal is ready at the press of a button! Create your own prayer journal and put it in a 3-ring notebook or get it spiral bound at your local office supply store.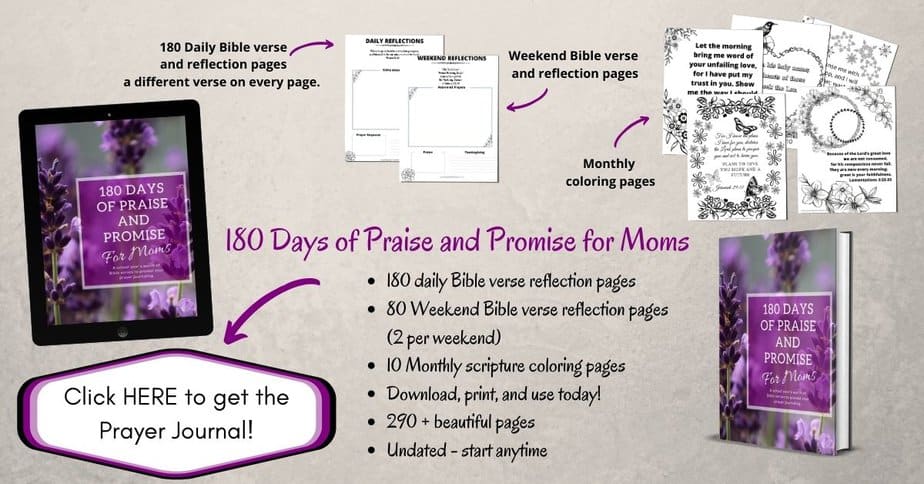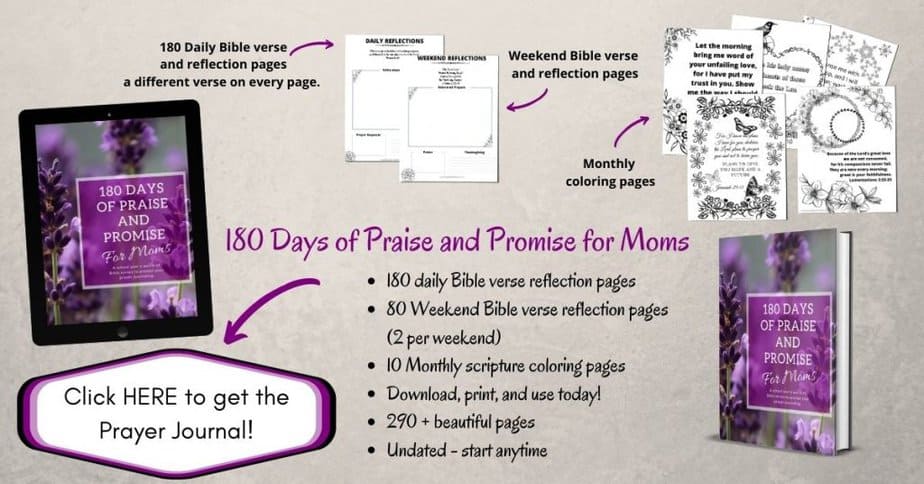 180 Days of Praise and Promise for Moms will help you focus your daily devotion and prayer time on God's promises and praise for what God is doing in your life.
Each day includes a scripture verse of praise or promise to encourage you this year.
*Ample room on each page.
*Record your prayers, requests, gratitude, and answered prayers.
*Daily inspiration and encouragement through selected Bible verses.
*180 days is the typical length of a school year or half of a calendar year.
*180 days to turn your focus to God's promises.
*Undated – start any time. ​
*Daily reflection pages.
*Monthly scripture coloring pages.
*4 bonus weeks for holidays and vacations.
*Digital download – start today.
*Print daily, weekly, or monthly.
Use this journal to change the direction of your life by focusing on what God is doing in your daily life rather than getting discouraged by the uncertainties of life.
---
180 Days of Praise and Promise for Teachers
This is the same content inside as the journal above – but it has a printable cover for teachers.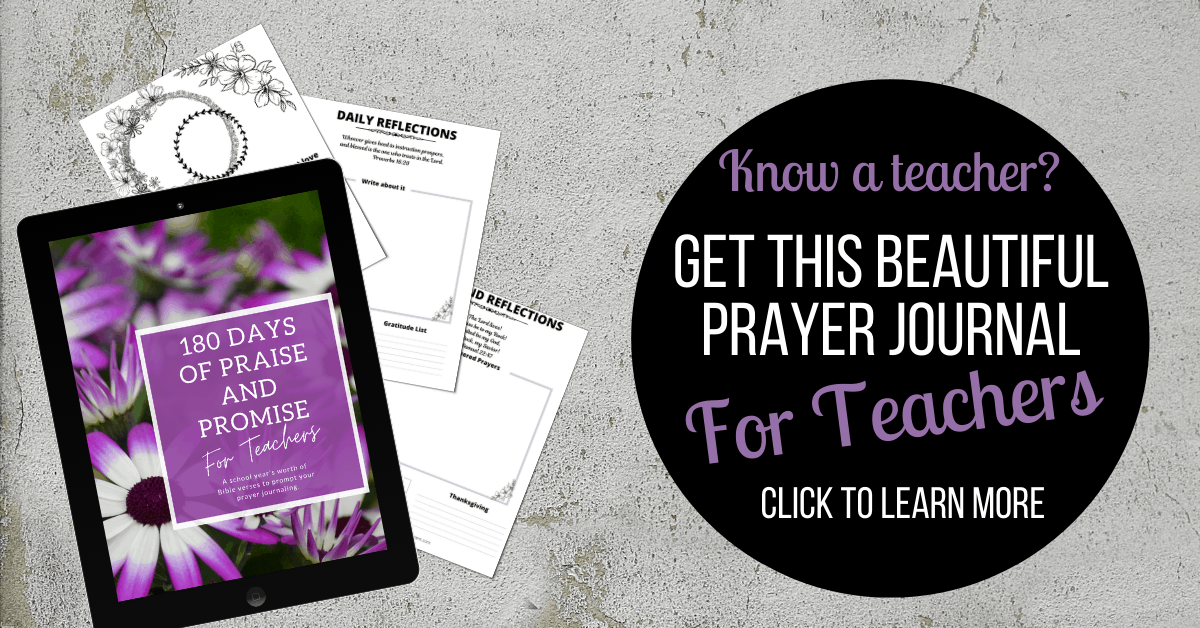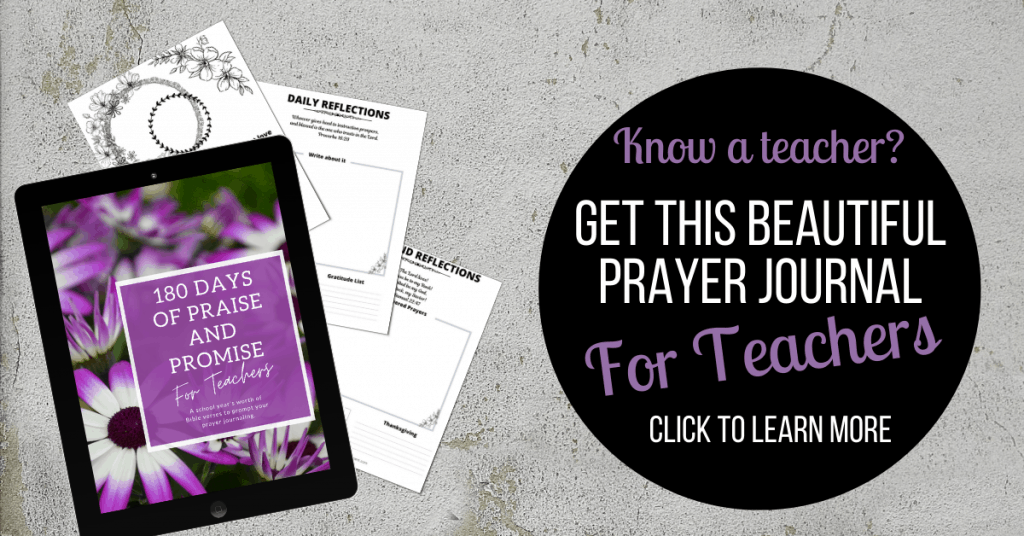 Prayer Journal Printable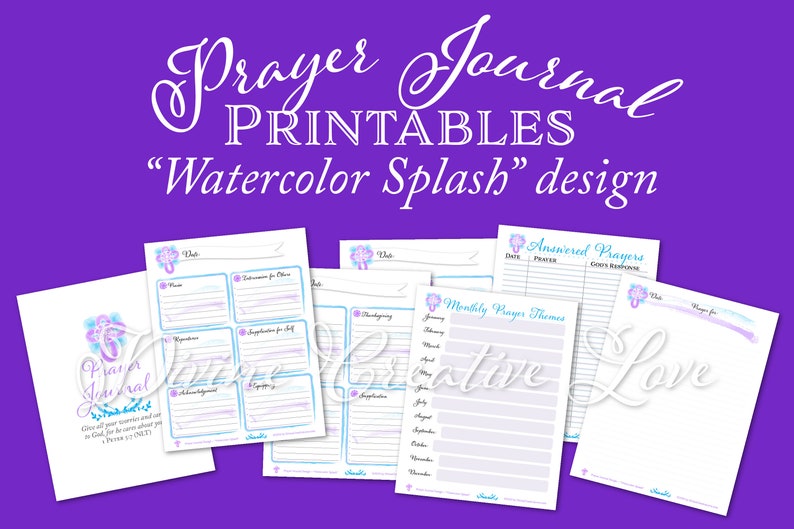 Prayer Journal Printable – Prayer Journal for Women
This "Watercolor Splash" purple and blue prayer design includes seven printable daily prayer journal pages you can use to make your own custom prayer journal:
💜 Cover page (featuring 1 Peter 5:7)
💜 P.R.A.I.S.E. prayer method page (Praise, Repentance, Acknowledgement, Intercession, Supplication, Equipping)
💜 A.C.T.S. prayer method page (Adoration, Confession, Thanksgiving, Supplication)
💜 Freestyle/create your own categories prayer page (includes space for six custom prayer categories)
💜 Monthly theme prayer planner, to plan for specific people, causes, or concerns you want to pray about each month
💜 Answered prayers page, to keep a record of how God has answered your prayers
💜 Blank lined page for written prayers (includes a space at the top for date and prayer topic)
---
This 37-page printable daily prayer journal provides a list of Scripture to pray over the different areas of your life that you need to surrender.
There is also a 3-page workbook (with prompts) for identifying your struggle, praying to ask God to take it, and to journal the blessings that come once you've fully surrendered it to Him.
It also includes a 5-page Scripture coloring book, 3 gorgeous screensavers for your phone, and beautiful printables that you can frame and hang on the wall to remind you that GOD'S GOT THIS!!
---
As working women and busy moms it can feel impossible to fulfill all of the tasks that we find on our plates.
Raising well-rounded and kind children
Growing in faith and finding quiet time to reflect
Walking in your God-given purpose and following your dreams
Excelling in your career
We often feel that in order to do any of these good things well, we have to either let something go, or to do all the things poorly. This doesn't have to be our life! The Cultivate Calm Prayer Journal gives you the perfect opportunity to practice morning and evening self-care.
The printable daily prayer journal – Cultivate Calm – comes with:
Daily Bible Reading Plan
Daily Journal with Prompts
Daily Self-Care Activities to Cultivate Calm
---
These beautiful, printable prayer journals and Bible study tools can help you focus on specific areas of your Bible study.
Use code WALK50 for 50% off the Walking With God Bible Study Guide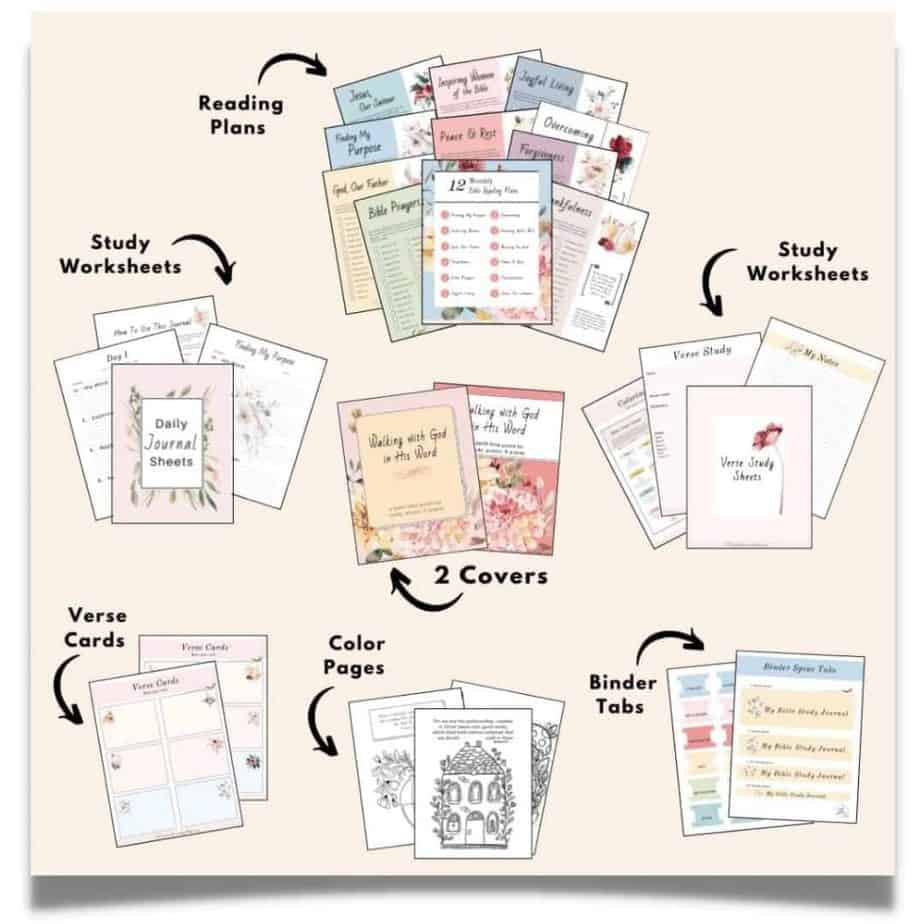 Free Printable Daily Prayer Journals
When you are first getting started with a daily prayer journal, you may not be ready to spend money on a product before trying out something similar. The following printable daily prayer journals are all free! You can try them all and see which features you prefer. You can also mix and match your pages so that they meet your individual needs.
Once again, the best daily prayer journal for you is the one that you will use!
Waiting for God Printable Daily Prayer Journal and Scripture Cards (FREE)
This beautiful free printable daily prayer journal includes pretty scripture cards with verses to combat worry and specific promises to claim for your children.
Also included are prayer request/answer journal pages, blank journal pages that you can print as many as needed. Download this daily prayer journal pdf today!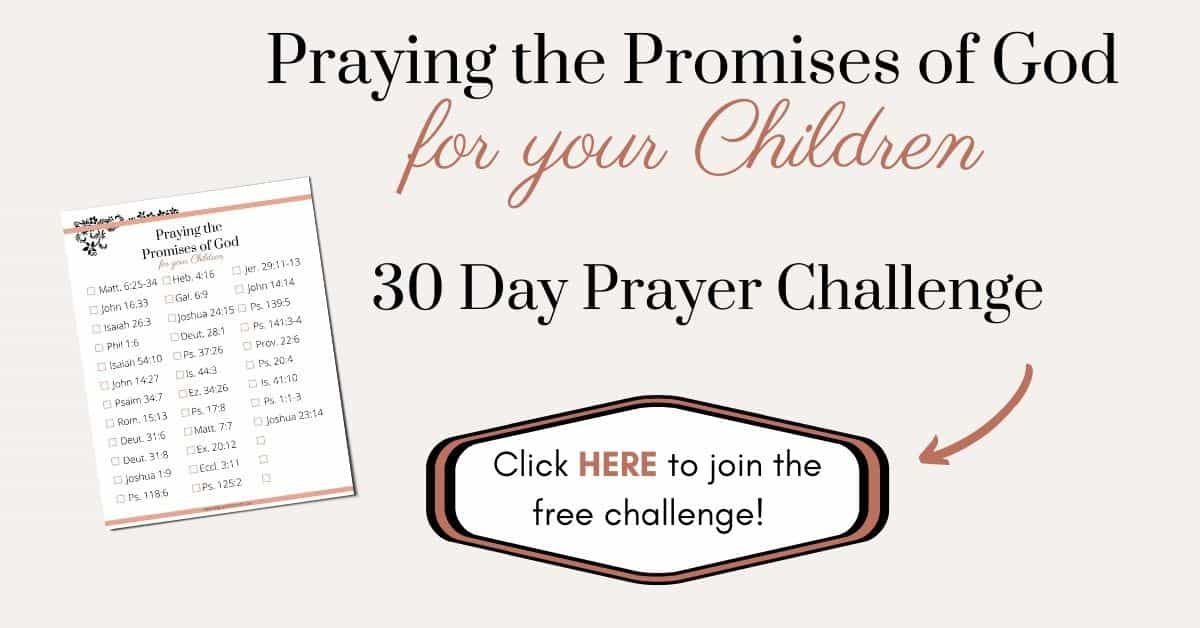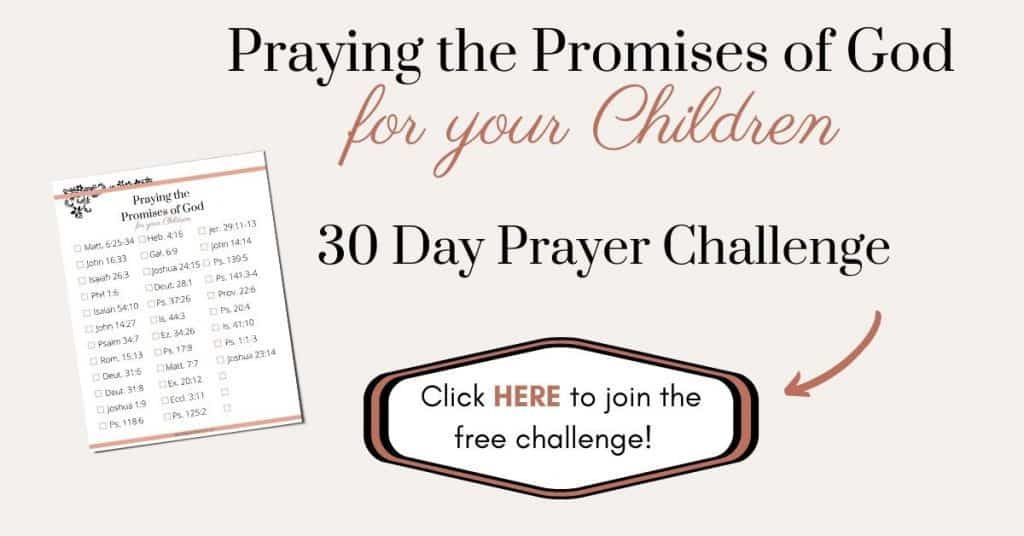 ---
Printable Daily Prayer Journal Pages
Printable Daily Prayer Journal from Megan Allen Ministries (FREE)
Print out as many copies of these printable daily prayer journal pages as you need to supplement your prayer time.
---
I've printed my daily prayer journal, what's next?
You may also be wondering:
What do you write in a prayer journal?
What are the benefits of daily prayer?
Why should I write my prayers down?
If these questions sound familiar, check out these articles to help you explore these questions and guide you to prayer journaling options that will help you develop a strong devotional habit.
❣ Sign up to get our weekly email filled with encouragement, ideas, and support for moms raising kids who love Jesus! ❣
You may also like these posts…
---
❣ Sign up to get our weekly email filled with encouragement, ideas, and support for moms raising kids who love Jesus! ❣