---
And while you are here…..
As you begin praying for others and writing down your prayer requests and answers, you will begin to see that God is answering your prayers. Sometimes these answers come quickly and sometimes it takes years before you see the answers. But your prayers for others enable God to work in their lives.
180 Days of Praise and Promise Bundle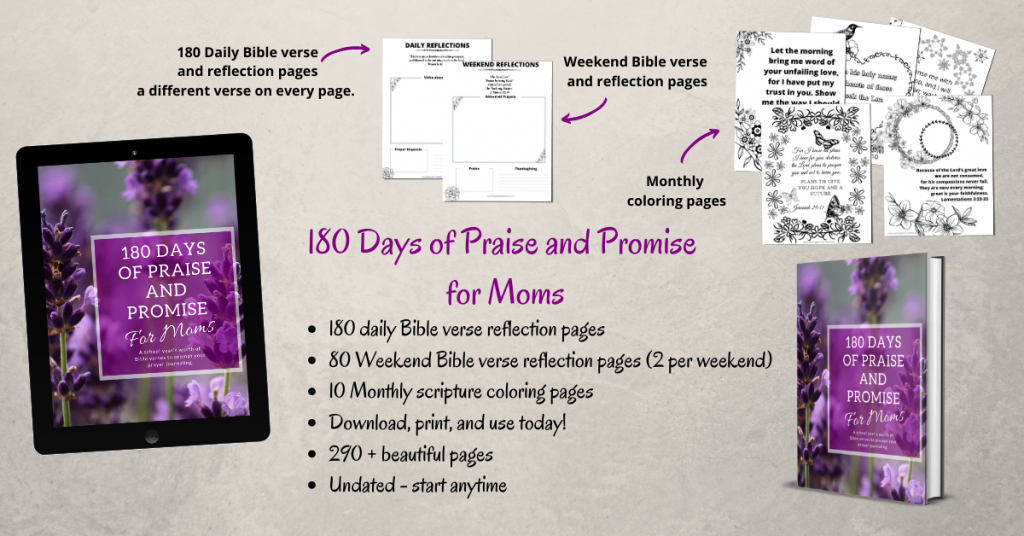 Spending time each day in a consistent way will deepen your relationship with God and help you know that you are praying about requests that God wants to answer for you.
I created this beautiful 180 Days of Praise and Promise Prayer Journal to help you on your daily journey to find pleasure in God's goodness and recognize His leading in your life.
It began with a desire to help a friend of mine who was looking ahead at the uncertainties of the school year in 2020 with a lot of anxiety. 180 days is the typical length of a school year, but 180 degrees is what it takes to turn completely around.
This prayer journal will help your turn your focus around and direct it on Jesus every single day. The journal is undated and printable so you can download and begin using it today!
---
If you're looking for additional prayer resources, Praying Moms – Using Scriptures to Pray for Others is an amazing list of scriptures and topics to pray for your children and those around you.