I wrote this from the seat of an airplane which had been my "space" for the past 9 hours.  I was on my way home after five days in South Korea.
My trip was very busy and we saw lots of the countryside from a bus, taxi and train.  I am a teacher, and my purpose for the trip was to visit three middle schools in three different regions on the country with some other educator friends.
I was pleasantly surprised at the the accessibility of WIFI at the hotel, on the train and in other public places.  I had lots of opportunities to upload my pictures to Facebook and send messages to my family.
In spite of the ability to use WIFI to text, send pictures and even make phone calls, the distance was widened by the difference in time zones. South Korea is 14 hours ahead of my home time, so there was a small window of time each day when our daytime hours overlapped AND I actually had WIFI.
I sent updates to my family in the middle of their night and they responded while I was sleeping.  I posted pictures on Facebook in the evening and by morning, my family and friends had seen them and commented on them.
As we were nearing our destination in Seattle, I set my watch back to home time.  I now knew what my family members were doing without having to calculate the time at home.  I knew which classes my daughters were in and I also knew my husband was tracking the progress of my flight and was almost to the airport to pick me up.
Almost Home! 
I loved my experiences in South Korea!  I saw some amazing sites, ate tasty food (and shied away from some as well) and spent time with some very gracious and kind people.  But still, it wasn't home.
I was anxious for my own bed, pasta, the ability to call or text my daughters anytime of the day and know that I wouldn't be waking them up in the middle of the night.  To sit at the table with my husband and talk about things we've talked about for 25 years!
Longing for home doesn't make the trip less enjoyable, but the trip makes home more desirable.
As I thought some more about home and then turned my thoughts to our eternal home, I was reminded of Jesus' promise to his disciples as he left them after his resurrection.
             "Do not let your hearts be troubled.  Trust in God; trust also in me.  In my Father's house are many rooms;
if it were not so, I would have told you.  I am going there to prepare a place for you. 
And if I go and prepare a place for you, I will come back
and take you to be with me that you also may be where I am."  John 14:1-3 NIV
It is sort of strange to think of Heaven as being our home and going home when we have never been there.  But through the Bible, we can know that we were made for Heaven.  We happen to live in a sinful world that is disconnected by time zones, busy-ness, and life.  We are disconnected from our Father and the life He planned for us to live.  Even though I've never lived in Heaven and don't really know what I'm missing, I do know that I am missing something in my life.  God has created us to miss Him.  He has created us to long for Heaven.
Even though the distance between Earth and Heaven is great, the distance between God and His children is very small.  He is waiting for us to come home to Him.
I love the picture of God in the parable of the prodigal son.  The father stands at the top of the hill for days and weeks and perhaps even years waiting for his son to come home.  With this picture in mind, even though I don't really know what I'm missing in Heaven, God is missing you and me and waiting eagerly for us to come home.  He's changed the sheets, washed up the dishes and built us houses to live in.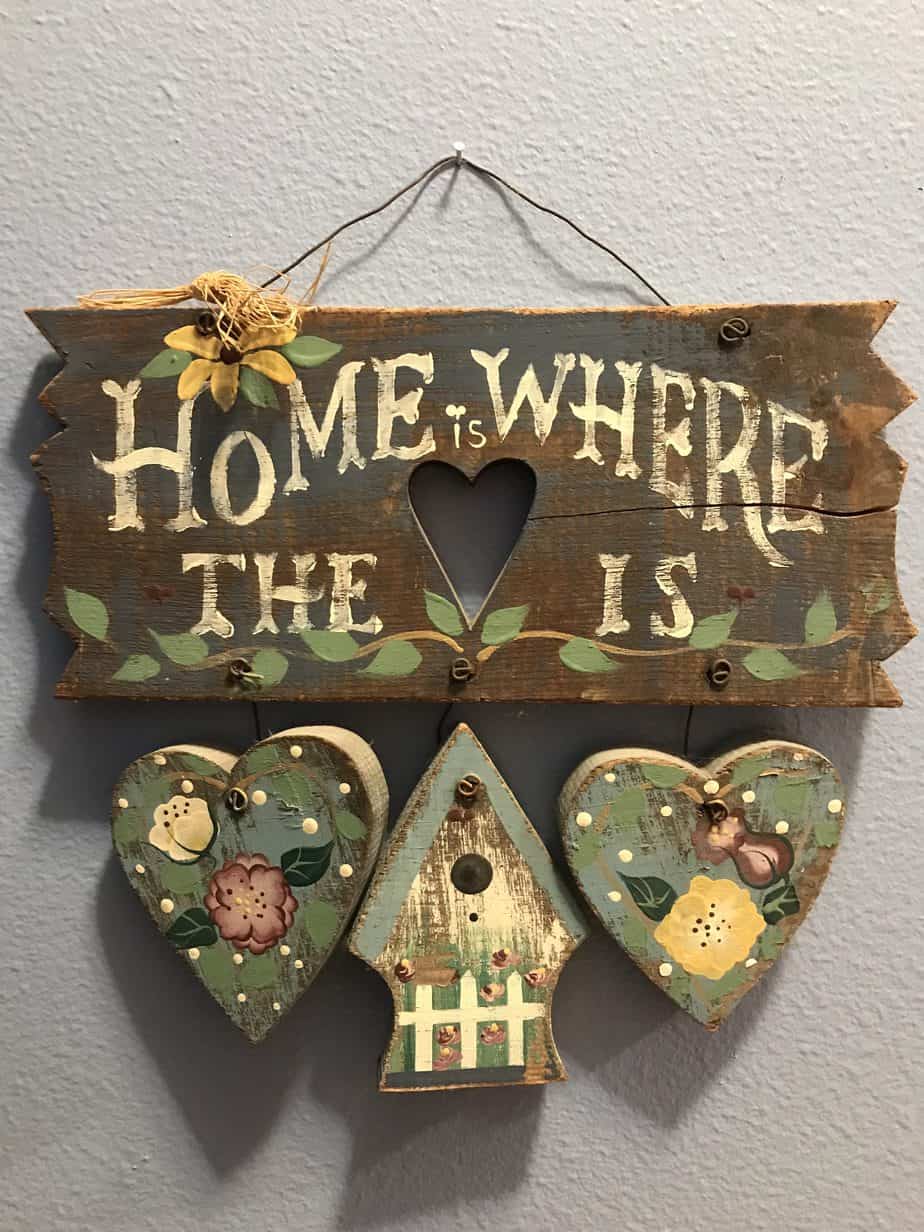 Doesn't this make you long to go home?  Where is your heart today?