If you have ever wanted to visit Alaska, exploring a new place with kids is always fun. Just like any vacation, there are always new places to explore and things to see. Of course, when you start planning, you will most likely want to do some research about the different areas and what to see and do. Here's a great start for your list when you plan your trip to Alaska with kids.
Alaska Summer Vacation Ideas
Alaska's tourist season is a short period in the summer.  This means that many tours and excursions may have limited availability during the off-season.  If you have your heart set on a particular activity, check to make sure it will be available and open when you'd like to visit.  It is so disappointing to plan on something specific on a family vacation to Alaska with kids and then find out that the destination or event is closed.  Plan ahead!
Anchorage
Anchorage has the same amenities as most cities in America.  Costco, Walmart, Target, Subway, Taco Bell, Panda Express, Walgreens, etc.  Anchorage is often the beginning point of a trip to Alaska at the Ted Stevens International Airport. When visiting Alaska with kids, it is very easy to navigate the airport and begin your Alaskan vacation.
Once you arrive and gather your gear and rental car, you can begin checking off your list of Alaska vacation ideas.
A great place to start your trip is the Alaska Heritage Museum located in the Wells Fargo building.  The museum is small but has a wealth of information and displays about the heritage of Alaska and its native people.
There is an extensive library of books about Alaska and its history as well as displays of woven items, clothing, boats, and other artifacts from daily life in a village.  The best part is that this museum is free which is always a great
Alaska State Trooper Museum
The Alaska Trooper Museum is also a small museum packed with lots of details and information including a vintage squad car, uniforms, patches, newspaper stories, and much more. Take a look at the vintage squad car and all the memorabilia from the police department over the years. Lots of history tucked away in this little museum.
Stretch your legs and get a view of the Cook Inlet, six mountain ranges surrounding Anchorage, Earthquake Point, Knik Arm, and Point Woronzof on the Coastal Trail in Anchorage. On a clear day, you may be able to see Denali from Earthquake Park.
There are abundant opportunities to see birds, small mammals, moose, and beluga whales. This paved trail is 11 miles long and goes from downtown Anchorage to Kincaid Park.
Denali National Park
Planning a family vacation to Alaska with kids would not be complete without visiting Denali!  This National Park contains the tallest mountain in North America. There are several ways to visit the park to enjoy the prolific wildlife and opportunities to explore. Part of the beauty of Denali National Park is that the travel within the park is limited to certain locations by personal vehicle and transit or tour buses to other locations.
There are campgrounds close to the entrance of the park as well as inside the park. When camping, you may be camping next to some of the wildlife that are residents of the area.
Unlike many other National Parks, Denali is largely wild and untouched by most of the people who visit.
The best way to see the park is to make a reservation to ride the bus into the park. You may drive a private vehicle 15 miles into the park, but if you'd like to go further into the park you will need to take a bus.
There is bus service to various destinations in the park and the buses offer you opportunities for wildlife viewing and photography. Because there is minimal traffic into the park, your chances of seeing bears, moose, caribou, Dall sheep, and other animals are heightened.
If you take the bus into the park, you will stop at different visitor centers and rest areas along the way where you may hike or relax while enjoying the view.
The best places to see the mountain (if it is visible) are from Eielson and Wonder Lake Campground, which is the end of the road in the park. There are also viewpoints along the way where you can see the mountain if the weather is clear. There are many days when the mountain is hidden behind clouds, so if you get a clear day, enjoy the view!
While you are at Denali, be sure to visit the sled dog kennels.  This will be a really interesting part of your trip to Alaska with kids! You will get to meet and greet some of the park's canine rangers, watch a demonstration of the dogs pulling a sled, and learn about the history and current use of sled dogs in the park today. This is one Alaska vacation ideas you want to make sure you have on your list!
The shuttle and demonstration are free with park admission. The shuttle leaves from the Denali Visitor's Center.
Be sure to visit the Denali Visitor's Center with beautiful wildlife displays and lots of information about the park and its inhabitants.  Don't forget to check out the Junior Ranger program and get a badge from Denali National Park to add to your collection!
RELATED: Camping with Jr. Rangers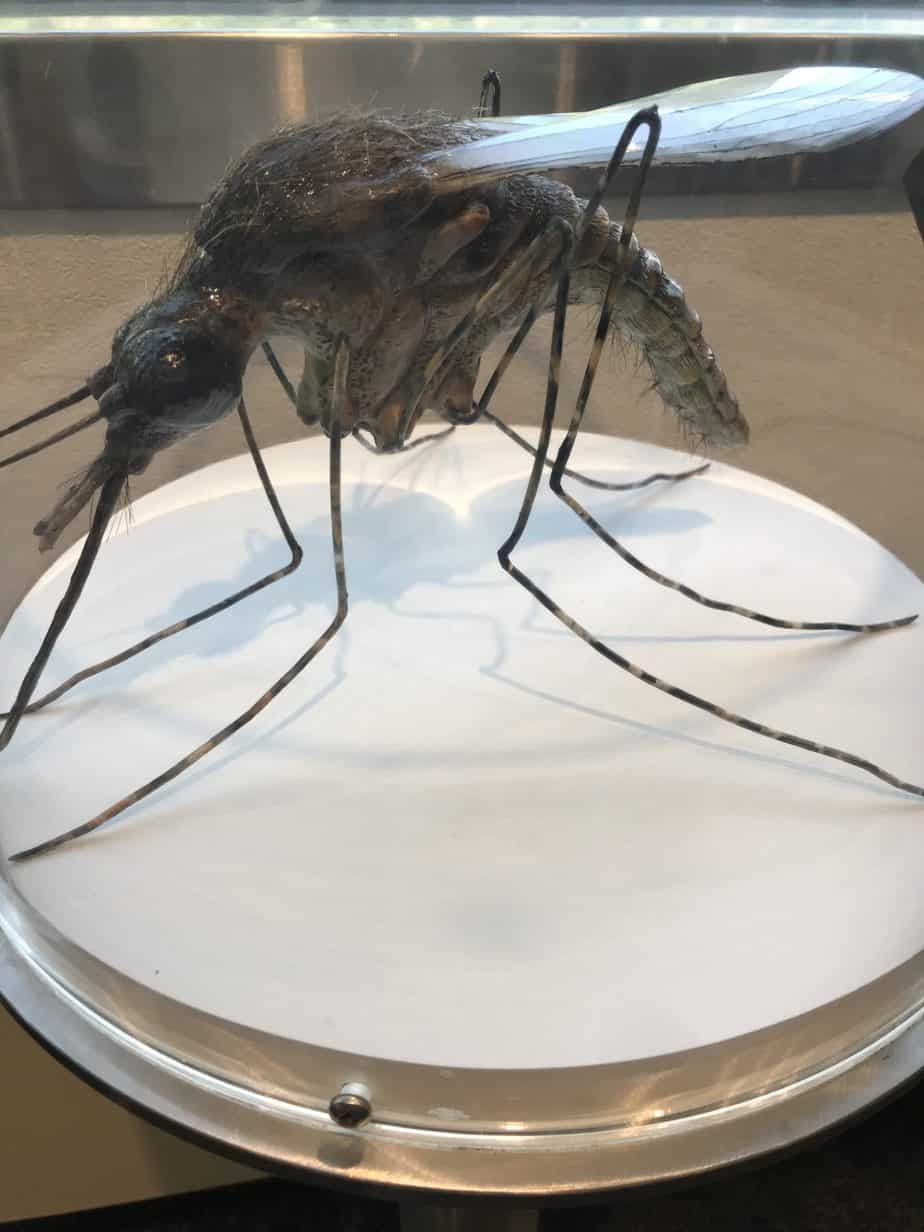 Talkeetna
Talkeetna is a charming little town that is full of Alaska flavor.  Little shops and local restaurants fill up the few blocks of this town that looks like it was carved out history.  The town was built by prospectors, miners, and the railroad.
This town is also the starting point for climbers who are planning to climb Denali.  The Talkeetna, Susitna, and Shulitna Rivers join together here and run through the side of the town.  On a clear day, you can see a beautiful view of Denali.
Be sure to try some handcrafted fireweed ice cream at Shirley's!
Wasilla/Palmer (Mat-Su Valley)
Your family vacation to Alaska would not be complete if you didn't stop at the Iditarod Trail Race Headquarters. Iditarod Trail Race Headquarters.  It is a free museum and gift shop with lots of fun souvenirs and shirts from the Iditarod.  You can watch a video of the history of the Iditarod, read up on the history of the winners, and how the dogs are trained.
You may also be able to hold a puppy. The museum also offers the opportunity to purchase a ride in a sled behind a dog team.
Check out the Farmer's Market with Alaskan-sized veggies.  Some of the world records for big vegetables have been grown in the area. A cabbage that weighed 138 pounds, a 20-pound cucumber, a 1,471-pound pumpkin, and a 65-pound cantaloupe are some of the records that have been set in Alaskan gardens. You can see some of these larger than usual veggies at the Alaska State Fair in late August.
Visit the Reindeer Farm and meet the reindeer and other resident animals.  You can take a tour of the farm and hand-feed the reindeer.  This would be a great place for a family picture for your Christmas card! The Reindeer Farm is located beside the Butte which is a short climb to an open view of the valley and the Knik Glacier.
Palmer Hayglats Game Refuge
Keep your eyes open for wildlife when you drive through the Palmer Hayflats Game Refuge. There is plenty of space and variety in terrain to enjoy hiking, canoeing, kayaking, birding, and animal watching.
Be sure to keep your camera handy as you drive this stretch of the highway! The best time to view wildlife is early morning or late evening before dark. In the summertime, this could be as late as midnight!
Eagles, swans, songbirds, and a wide variety of other birds migrate through this area each year. You may also see cranes and geese earlier in the spring and early summer.
The Knik Glacier is relatively close to the Mat-Su valley and is accessible by ATV or airplane.   The views from an airplane window are stunning! Depending on the time of year and time of day, you may also be able to see moose and other wildlife from the airplane window.
Souvenirs
My favorite souvenirs from our vacations are our pictures!  Be sure to take your camera along and have lots of space on your SD card and batteries that are charged.  You never know when you will see that bear or moose of National Geographic photo opportunity wander through your campsite or cross the road in front of you.
When you get back home, turn your photos into a keepsake photo book with an online program such as Shutterfly or Snapfish!  If you are the family photographer, be sure to ask someone to take family photos that include you! This is one of the best ways to document your trip to Alaska with kids!
Remembering Your Trip to Alaska with Kids
There are lots of gift shops along the way and many of them have the usual t-shirts, mugs, and keychains. Each town has similar souvenir items, but they also have their own unique items as well. You can also find Alaska souvenirs at stores like Walmart, Target, Walgreens, and sometimes the grocery stores before heading to the airport and home. 
Post Cards to Remember Your Trip to Alaska with Kids
Postcards are fun to collect and quite inexpensive.  One way to remember where you went and what you saw is to write a postcard to yourself from each location. Write down your memories or your favorite part of the day. You can send these postcards to yourself, or just keep them for your scrapbook. It's also fun to have the kids pick out some postcards and write them to cousins, grandparents, or friends.
Where to Eat in Alaska with Kids
There are many chain restaurants and fast food options in the major towns and cities in Alaska. We were given a tip from a local friend that the best place to get pizza is at The Moose's Tooth Pizza restaurant in Anchorage.
Depending upon which google search you read, the restaurant ranks 3rd or 1st is the favorite, has the best, etc…. It should definitely be on your itinerary. The restaurant has a large outside waiting area as well as an indoor waiting area. You will most likely wait for a bit since the popularity of the place is well-known.
There are many different pizza combinations you can choose from – all of which looked absolutely delicious! Our pizza was definitely yummy! They also make home-made root beer which was also delicious!
Start Planning your Vacation to Alaska with Kids
No matter what time of year you start dreaming of your family vacation to Alaska with your kids, start your planning today.  Research the areas that you'd like to visit.  Make a list of your bucket-list places and activities and learn all you can about what your experience will include. The recommendations in this post cover a very small part of Alaska!  "The Last Frontier" and has hundreds of places to discover and explore.
Must Haves for a great vacation to Alaska!


Family vacation posts you might enjoy:
7 Reasons Why You Should Take Your Kids Camping
Family Vacations with Junior Rangers
Road Trips with Kids Unplugged – Part 1 – Meal Planning
Road Trips with Kids – Unplugged Part 2 – Are We There Yet?